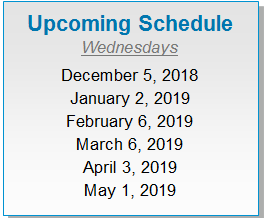 Where | Abrazo Central Campus Acute Inpatient Rehabilitation Conference Room
                                   2000 W. Bethany Home Road, Phoenix AZ 85015
When |     The first Wednesday of the month, 6:30-7:30pm
Who |     Any individuals and/or caregivers that are affected by conditions or diagnoses that impact a person's ability to effectively and independently communicate. Including but not limited to: Parkinson's, Stroke (Ischemic & Hemorrhagic), ALS, patients with dysarthria, and/or expressive/receptive aphasia.
What to Expect |     To offer support to others in our community, to offer additional strategies that may facilitate ongoing recovery and increased independence, and to foster a safe and understanding environment to put those strategies to use. This group will be designed in part by its members. We will have monthly themes to discuss and to structure the group, but the primary focus will be on providing support and tools for the members and caregivers. Light refreshments are offered.
Contact
A listing in our database should not be viewed as an endorsement for any particular service, program, technology, or group. Read the full disclaimer.