The purpose of Aphasia Nation is to educate the wider public about aphasia and particularly the healthcare and hospital communities. About 25-40% of people with stroke acquire aphasia yet few in the public are aware about aphasia and the link to stroke.
Beyond aphasia awareness, educating the public about neuroplasticity, the foundation of all learning, is the next step. Stroke survivors and people with aphasia have learned about plasticity the hard way. The rest of the population need to learn about it too.  Learning a new skill, mastering algebra or relearning one's language after a stroke all possess the same experience-dependent neuroplasticity.
People with aphasia (PWA) are taking the lead! Why not? No one can do what millions of PWAs have done!  We have learned that an injured brain is still powerful enough to rewire our brain and regain our language, severity notwithstanding. Please join us!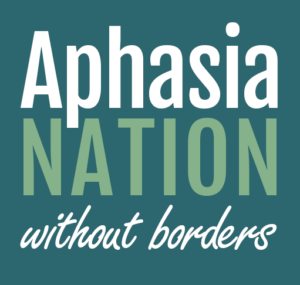 Contact
A listing in our database should not be viewed as an endorsement for any particular service, program, technology, or group. Read the full disclaimer.