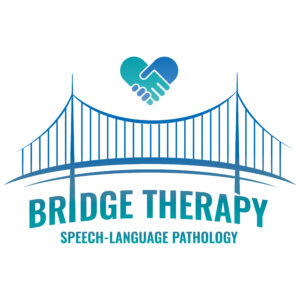 Bridging the Gap to Better Communication
–
At Bridge Therapy, we support our clients and their families as they navigate the challenging path of overcoming communication roadblocks. Our therapeutic interventions create the robust foundation needed to thrive. Through evidence-based, individualized speech and language therapy, we provide our clients with the appropriate tools for self-expression and are committed to ensuring that every person with difficulty communicating receives the critical speech services necessary to help him or her communicate more effectively.
In addition to our private speech and language services we also offer a support group for survivors, caregivers and community members impacted by Aphasia.
According to the National Aphasia Association, about 1 million people in the United States currently have aphasia, and nearly 180,000 Americans acquire it each year. Yet, when families are impacted by aphasia, it often feels isolating and lonely. Our support group "A New Leaf," caters to individuals and families impacted by aphasia. A New Leaf is facilitated by speech-language pathologists in a safe, encouraging, language-enriched environment. Survivors with aphasia, communication partners, caregivers and family members are welcome. Our goal is to provide a supportive and empowering experience to those in our community who have been touched by aphasia.
To learn more, please visit: mybridgetherapy.com
Contact
A listing in our database should not be viewed as an endorsement for any particular service, program, technology, or group. Read the full disclaimer.