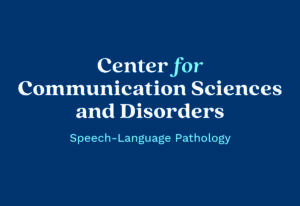 The DeSales University Center for Communication Sciences and Disorders is a pro bono clinic with state of the art facilities providing clinical services, research opportunities, and resources for people with aphasia and their caregivers.
We offer a comprehensive range of screening, diagnostic and therapy services to pediatric and adult individuals with communication and swallowing difficulties. Services for adults who are living with communication disorders such as aphasia, apraxia of speech, and dysarthria include individual therapy sessions and small group programs aimed at maximizing communication abilities in everyday situations. All services are provided by graduate clinicians under the supervision of licensed and ASHA-certified SLPs.
Contact
A listing in our database should not be viewed as an endorsement for any particular service, program, technology, or group. Read the full disclaimer.