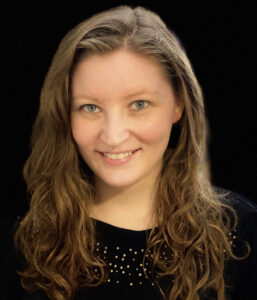 Hi! I am Stephanie, a Speech-Language Pathologist, and proud owner of Speak with Stephanie LLC.  I have been working to help individuals with aphasia since 2016.  My experience includes speech therapy work in hospitals, outpatient rehabilitation clinics, skilled nursing facilities, and a private practice.
There are many types of aphasia, but oftentimes individuals do not fit nicely under a label as they often present with more or fewer associated symptoms.  As a speech therapist, your label is far less important than how we can treat the symptoms and help you communicate functionally and optimally in your life.
My goal is not to simply provide skilled intervention services, but to assist clients with aphasia in reintegrating into their community and provide them and their families/caregivers with the knowledge, skills, and collaborative support they need to reach their full potential.
I am able to provide speech therapy for clients in person and at their home near the Skokie/Evanston area in Illinois. I also provide speech teletherapy services throughout Illinois, New York, and New Jersey.
Contact me for a
free
15 minute consultation
here
, at stephanie@speakwithstephanie.com, or (224) 704-0790.
Contact
A listing in our database should not be viewed as an endorsement for any particular service, program, technology, or group. Read the full disclaimer.