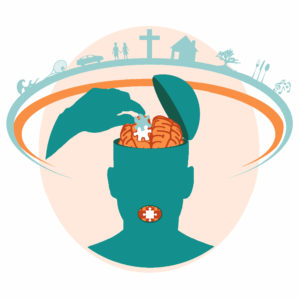 What is Integrative Reconnective Aphasia Therapy?
Integrative Reconnective Aphasia Therapy is focused on providing innovative, online aphasia and apraxia treatment. Treatment is individually tailored to each client, with treatment plans based on personal goals and communication needs.  We also now have an INTENSIVE online treatment option, allowing you to select your own personalized schedule.
Aphasia is so different for everyone, ranging in severity and language profiles.  It is crucial to formulate individualized plans that are constantly being modified and improved upon depending on individual performance, motivation levels, treatment tolerance, and the varying needs of the individual.  
I hope to develop a dynamic, holistic treatment plan, reconnecting you with your social relationships, hobbies and interests, and careers and education using revolutionary approaches to recovery and improving your overall communicative effectiveness.
Who is Brooke Lang?
I am a Speech Language Pathologist who specializes in treating individuals with Aphasia and Apraxia. I live in Pittsburgh, however, I provide speech and language services to individuals nationwide using videoconferencing.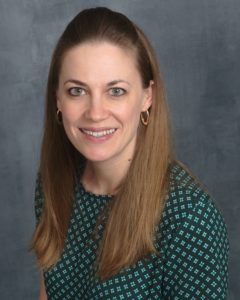 What do I need to participate in online therapy?
All you need to participate in my online therapy sessions is a computer, a webcam, and an internet connection. You can receive speech and language therapy without having to leave the comfort of your own home.
Why choose Integrative Reconnective Aphasia Therapy?
I have observed far too often in my experience in working with individuals with Aphasia that they are discharged home from the hospital after only a few weeks of therapy, hardly understanding what Aphasia is, and still feeling there is a lot of progress to be made in both communicative and physical abilities.
You might have been told you've "plateaued" by your current speech pathologist or even your neurologist, and that you've made as much progress as you can make given the severity of your brain damage.
If this sounds familiar, you've come to the right place. My goal is to prove to you, the Aphasia community, and our medical professionals that there is no end in recovery for individuals with Aphasia and Apraxia.
There is hope for ongoing progress, and most importantly improved quality of life, through motivation, hard work, and customized treatment plans.
Call (412-580-6338) or email me (blang@iraphasiatherapy.com) to schedule a FREE, online consultation to determine if Integrative Reconnective Aphasia Therapy is a good option for you. I look forward to hearing from you soon.
Contact
A listing in our database should not be viewed as an endorsement for any particular service, program, technology, or group. Read the full disclaimer.