LiLiU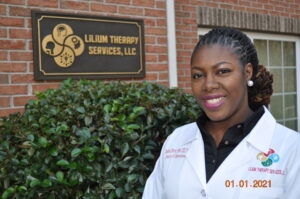 M THERAPY SERViCES, LLC (LTS) is owned and operated by Deidre Cherry, MA CCC-SLP.
An accomplished Speech Language Pathologist (SLP) with 20+ years of experience.  She is a member of the American Speech-Language Hearing Association (ASHA).
 Lilium Therapy Services provides speech therapy that is available for adults to evaluate, diagnose, and treat speech, language (expressive/receptive), cognition, voice, and swallowing deficits.  Specializing in exceptional treatment, caregiver education and providing clinical services for adult patients who are seeking therapy for: Strokes, Parkinson, Voice (Loud Therapy) Neurological Disorders, Dementia, Cognitive Deficits   Swallowing and Executive Functioning Skills.
A listing in our database should not be viewed as an endorsement for any particular service, program, technology, or group. Read the full disclaimer.