Lotus Speech & Wellness, LLC is a private speech-language pathology telepractice that offers online speech therapy and wellness services (including yoga) to people with aphasia who live in Maine.
We offer speech, language, and cognitive evaluations, therapy, and family consultations. Please call or email us for a free consultation or to learn more about our programs. Our approach is functional, personalized, and collaborative to help with meaningful communication. We are proud to offer our speech therapy services online via telepractice so that we can be accessible throughout Maine, regardless of location or access to transportation.
Website: https://www.LotusSLP.com
Contact Email: katherine@lotusslp.com
Contact Phone: (207) 405-3496
Connect with us on social media on Facebook, Instagram, and Twitter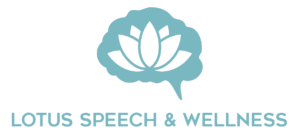 Contact
A listing in our database should not be viewed as an endorsement for any particular service, program, technology, or group. Read the full disclaimer.