The Millanski Center for Aphasia & Cognitive-Communication Disorders is a speech therapy private practice for aphasia therapy in Austin, Texas.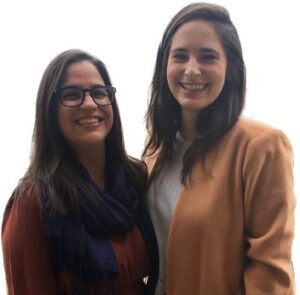 We specialize in evaluation and treatment of neurologically-based disorders affecting speech, language, swallowing, and cognition.
We offer home-based aphasia therapy in Austin and surrounding areas.
We also provide tele-health (online) services to patients in California and Texas.
For more information, visit our website: www.MillanskiCenter.com
What do our clients say about the Millanski Center for Aphasia & Cognitive-Communication Disorders?
"My wife has Primary Progressive Aphasia, and has been working with Carly for over two years now through the University of California San Francisco and University of Texas in various clinical research studies. When we found out she was branching out to start her own practice we did not think twice about asking her to take my wife on as her patient. Carly has a genuine kindness and caring for her patients. She works within the person's needs and crafts therapy that fits into her patient's life. She treats my wife with dignity and respect. This makes her therapy meaningful and more helpful to my wife, and why I highly recommend Carly to anyone who is in need."
– Robert
Contact
A listing in our database should not be viewed as an endorsement for any particular service, program, technology, or group. Read the full disclaimer.