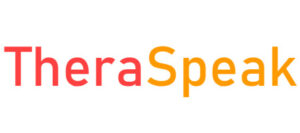 TheraSpeak ™ provides personalized speech and cognitive therapy for adults with communication or thinking problems associated with stroke, dementia, traumatic brain injury or COVID-19. The services provided by TheraSpeak ™ are grounded in state-of-the-art science and our team has combined over 40 years of experience providing compassionate help to maximize recovery.
Visit our website: https://theraspeak.me/
Get A Free Online Speech Evaluation: https://theraspeak.me/free-online-speech-evaluation/
Try Our Online Speech Therapy App: https://theraspeak.me/speech-therapy-app/
Our team consists of internationally renowned language researchers, highly-trained speech language pathologists, and experts in the field of artificial intelligence approaches to language learning. The techniques we use to improve communication skills are based on decades of experience working with people with aphasia, and grounded in over 50 scientific publications in top-ranked journals including Brain and Language, the Journal of Neuroscience, Brain and Stroke.
Contact
A listing in our database should not be viewed as an endorsement for any particular service, program, technology, or group. Read the full disclaimer.