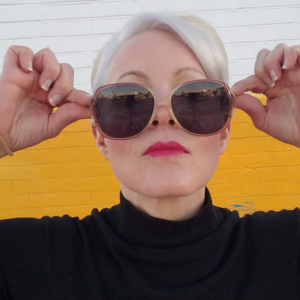 Tiffany Miske SLP and Language Coach.
I specialize in fluent aphasia, language repatterning, and breath retraining.   A common complaint among people with aphasia is that they want to continue doing speech therapy but they are discharged due to "lack of progress".  My goal is to provide an opportunity to those who want to continue working toward their speech-language goals without the interference of insurance dictating the definition of "progress".   I have an unique approach because I merge speech-language therapy with coaching principles to provide an experience that is encouraging, motivating, and meaningful to the client.  I develop lessons that are tailored to a person's real life and interests using strength based stimuli to work on areas of weakness.  Another unique thing about what I do is that I don't write goals for my clients.  My clients or my client's caregivers write their goals. They discover these goals through self-experimentation and exploration during lesson work and homework.  As awareness and progress shifts, goals and lessons shift as well.
Aphasia does not happen in a bubble.  Most people also have other health needs that are equally important to their well being.  My specialty in breath retraining is something else that sets me apart from most speech-language pathologists.  Breathing is the master of human chemistry, the center of emotions, and the foundation for mobility and voice.  Breath retraining is also helpful for managing stress, anxiety, depression, and increasing activity tolerance.  Thus, I am a therapist and coach with a whole-body and life participation approach.
You can see me in action working with my client, Byron, on the YouTube Channel, The Byron Method.   I am the content creator for this channel and have obtained permission to share our work.  This channel is designed to bring awareness and education to the public about fluent aphasia.  The intent is to encourage and give hope to those who also struggle with fluent aphasia.
I am a member of the American Speech-Language Hearing Association and maintain  licensure in Nevada, Arizona, Texas, and Utah.
Find more information about Tiffany at the links below:
A listing in our database should not be viewed as an endorsement for any particular service, program, technology, or group. Read the full disclaimer.