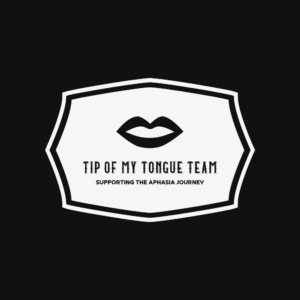 Supporting the Aphasia Journey…..
Come and join us as we navigate life with aphasia.  No set agenda, just communicate about whatever is on your mind!  We want to know how you're doing on this hard journey.  We vent about what is going on in our lives, laugh, cry.  You are not alone and sometimes it's nice to have a family of others with aphasia.  
All persons with aphasia are welcome
Join Zoom Meeting
https://us02web.zoom.us/j/89489666244
Support Group Meeting Time
TUESDAY
4pm- 5pm (California)
 5pm-6pm MST (Arizona)
  6pm-7p CST  (Denver)
  7pm-8pm EST (Texas)
Word Finding Support Group Meeting Time
MONDAY
 3:30 pm PST (California)
 4:30 pm MST(Arizona)
 4:30 pm MDT (Denver)
 5:30 pm CST(Texas)
 6:30 pm EST(New York)
Contact
A listing in our database should not be viewed as an endorsement for any particular service, program, technology, or group. Read the full disclaimer.