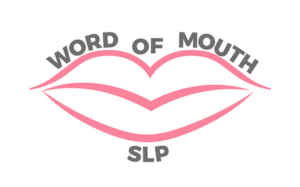 Word of Mouth (WOM) opened in 2017 as a Manhattan-based private practice dedicated to improving the lives of adults diagnosed with aphasia, voice disorders, cognitive challenges, professional and public speaking, as well as social skills. Today, WOM has expanded to NY and CT residents virtually.
Annalise Colton, MS, CCC-SLP is an ASHA certified speech language pathologist licensed in CT and NY. She has a decade of extensive professional and supervisory experience in premiere medical institutions, rehabilitation centers, and private practices including: Mount Sinai West, Mount Sinai- St. Luke's, New York Presbyterian Hospital, Outreach Rehabilitation, and Riverside Rehabilitation.
She prioritizes promoting functional and confident communication, compassionate bedside manner and ongoing client/caregiver support. Annalise believes that the way we communicate greatly impacts the quality of our lives.
She has presented at conferences nationally and has led client/caregiver support groups. In addition, she was an adjunct professor and clinic supervisor at Columbia University- Teacher's College -speech language pathology graduate program. Annalise is an affiliate of the National Aphasia Association, which highlighted Word of Mouth, as "private practice of the month." She is also an active member of the Michael J. Fox Foundation.
Annalise's mission is to empower her clients and their families utilizing highly individualized and functional treatment plans and care.
Evaluations and services are available virtually.
Like any important life skill, good communication is something that we can all improve with practice. Let Annalise help improve your communication skills. Contact Word of Mouth today!
A listing in our database should not be viewed as an endorsement for any particular service, program, technology, or group. Read the full disclaimer.