We're continuing with our affiliate highlight series, this time turning our eye to the Adler Aphasia Center in New Jersey (multiple locations).
Learn What Makes the Adler Aphasia Center Unique
The Adler Aphasia Center was among the first pioneers to focus on regaining conversational skills and re-engagement in life, using the Life Participation Approach to Aphasia.
We currently offer our full-service programs at three New Jersey locations and 10 Aphasia Communication Groups that offer programming on a smaller scale than our full-service programs.
Our members learn new skills, which help them communicate more effectively, improve their confidence, and enhance their quality of life. By empowering our members to participate in their own recovery process, we provide a supportive environment with language-enriched activities that help them to return to an active and rewarding life.
In addition, the Adler Aphasia Center has advocacy projects and aphasia education training sessions to train healthcare professionals and the general community in aphasia. Our mission is simple: to enrich the lives of people with aphasia, their families, and their communities.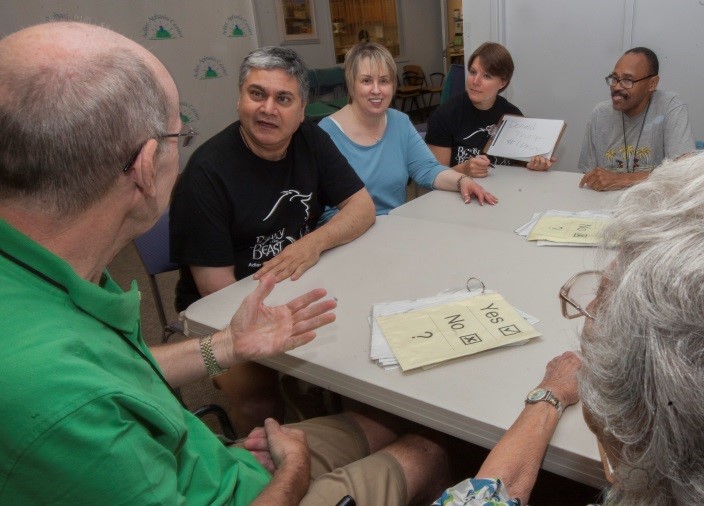 Here Are Some of the Services They Offer
Through our innovative programs, our members support each other, develop friendships, and improve communication skills, while learning to confront their daily challenges.
• Discussion groups (to engage in conversation and practice new strategies with others with similar communication challenges)
• Topic-based groups such as book club, travel, comedy, history, movies, etc.
• One-on-one technology sessions using a computer or iPad with a volunteer
• Group-based technology sessions using iPads
• Performing arts activities such as choral singing, Improv, mock court, drama, etc.
• Wellness activities such as art, yoga, exercise, gardening, cooking, etc.
• Support groups (offered as separate sessions for people with aphasia and for caregivers)
• Advocacy projects and aphasia education training sessions
They Have Great Success Stories
Before the pandemic, one of our members was reserved and quiet in conversation groups and didn't interact much with other members. However, when COVID-19 closed our in-person programming, she became one of the most reliable attendees at our virtual groups. Perhaps it was the "fourth wall" of the computer screen that allowed her to feel more comfortable interacting with the other members. In any case, we all noticed that she seemed to "blossom" and become more interested in participating in our online discussions than she had been when we were in person.
We recently returned to in-person programming, and her confidence and willingness to converse with others continues to grow. Just this past week, some of the members were planning an outing. This woman indicated her interest in attending, and the other members invited her to join them. Before the pandemic, it was unimaginable that she would have gone on an excursion with others. How ironic that the lockdown helped to increase a person with aphasia's life participation!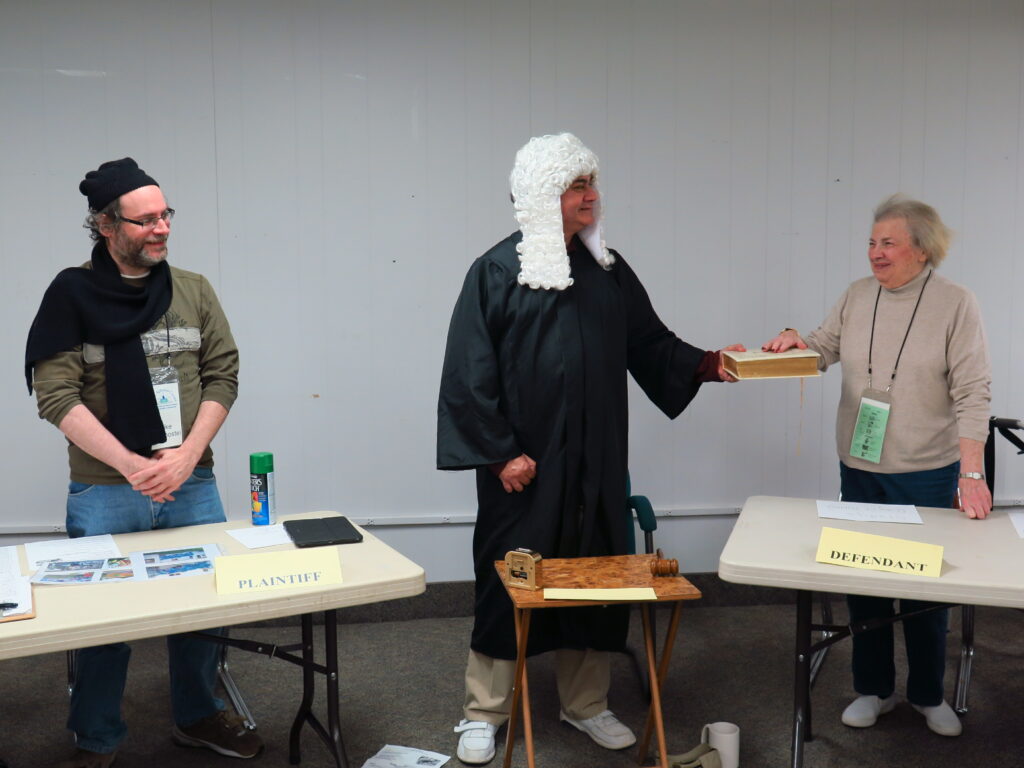 The Pandemic Changed a Few Things…
During the pandemic, we pivoted to fully virtual programming. Starting in September, we began hybrid programming (in-person in the morning and virtual in the afternoons). Our goal is to have our full-service programs return to in-person programming.
We also offer a Virtual Aphasia Meet-Up for people with aphasia that are not part of our in-person programs. These sessions also focus on strengthening communication skills, building a community of people with aphasia, and building self-esteem.
They Specifically Offer
Services specifically for people with primary progressive aphasia
Support groups or counseling specifically for caregivers
Online discussion groups, support groups, events, or online one-on-one therapy
A Few Last Things You Should Know
1. For people with primary progressive aphasia, we provide a family training. We hold a meeting with family members to discuss, the diagnosis of PPA, various tips and strategies, local community resources, and connect them to other people diagnosed with PPA.
2. We provide weekly support groups in-person and virtually for our caregivers. A caregiver newsletter is compiled which provides informational articles about caregiving. Guest speakers come to speak with caregivers about topics such as special needs travel, professional organizers, money managers, legal consulting, paint sessions, yoga sessions, etc.
3. Our Virtual Aphasia Meet-Ups offer an opportunity for people with aphasia to connect virtually in discussion groups. These sessions also focus on strengthening communication skills, building a community of people with aphasia, and building self-esteem.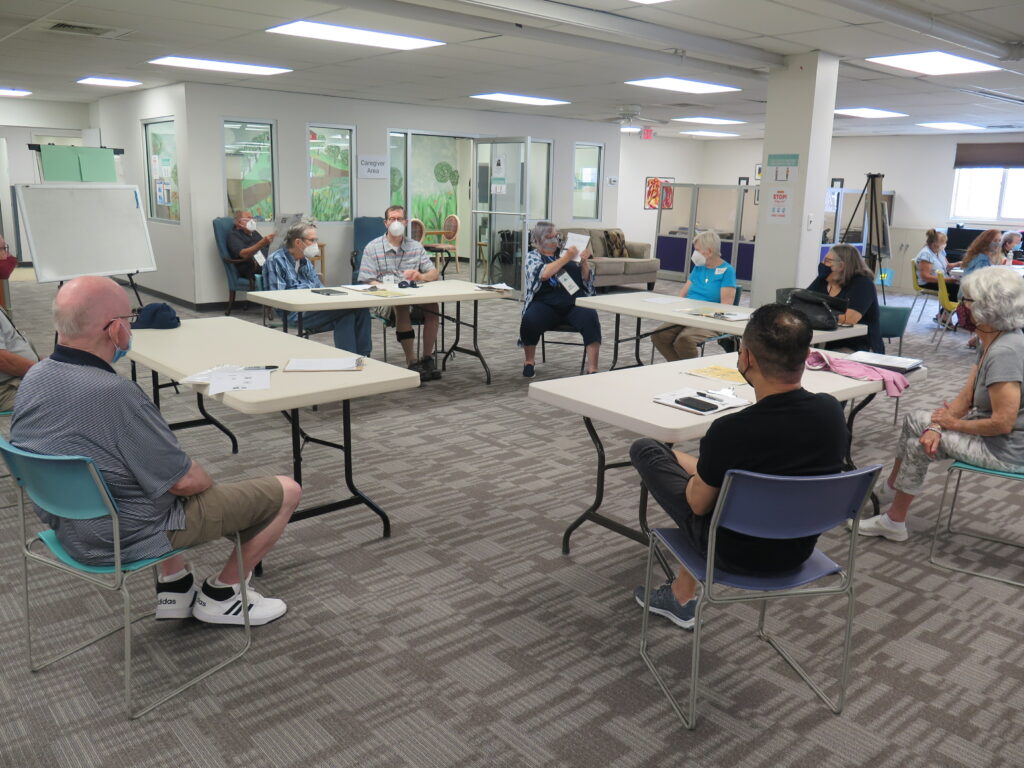 More Information
Do you live in New Jersey? Adler Aphasia Center has offices around the state. Contact the Adler Aphasia Center for speech services and support groups.
The NAA is highlighting our affiliates to connect people with aphasia and caregivers to their services and to celebrate the amazing work they're doing.