We're continuing with our affiliate highlight series, this time turning our eye to Brooks Rehabilitation Aphasia Center in Jacksonville, Florida.
Learn What Makes Brooks Rehabilitation Aphasia Center Unique
The Brooks Aphasia Center is dedicated to providing comprehensive communication support to those affected by aphasia due to stroke, traumatic brain injury, brain tumors, or other neurological disorders. The Brooks Aphasia Center has the goal of helping people join in life's conversations. We follow the Life Participation approach method to help our friends with aphasia in both our community programming and our intensive comprehensive aphasia program (ICAP).
We work hand in hand with our members at the Center to provide communication support in all areas of life. Our motto for our members is "Still Me."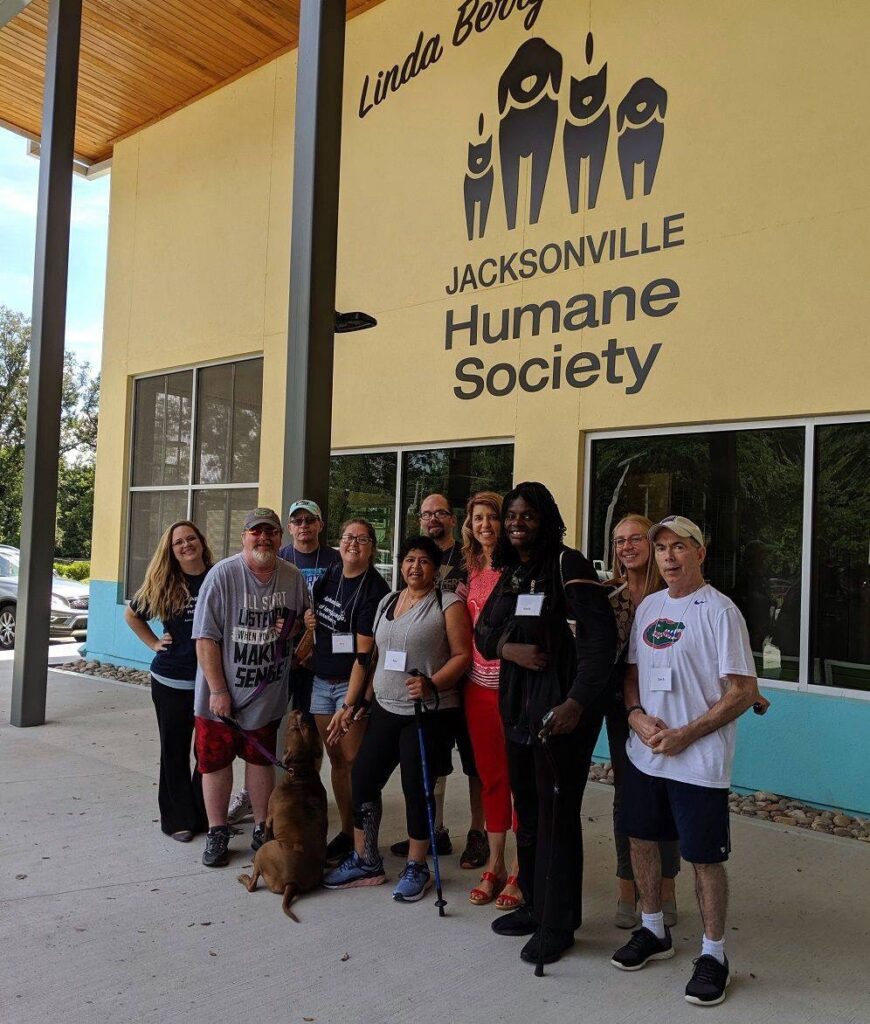 Here Are Some of the Services They Offer
We offer a community program and an intensive comprehensive aphasia program (ICAP) at the Brooks Rehabilitation Aphasia Center.
The focus of the Community Reintegration track is on improving quality of life and daily living skills for adults living with aphasia; this includes all areas of language function as well as cognitive, social, emotional, behavioral, and community inclusion and advocacy activities.
Individuals who participate in the BRAC community program have the opportunity to enhance communication skills in a variety of functional life participation approach to aphasia activities. These groups are led by licensed speech-language pathologists and certified music therapists. Groups are language-based and include group sessions to improve functional communication, reading, writing, and language comprehension. Support groups, family training, and supported communication for adults with aphasia are offered.
Our comprehensive intensive program is offered in 6 week semesters, 5 hours per day, 5 days per week. Group participation is offered for the fifth day of the week and integration into the community is essential. The program is individualized to meet the person's communication needs and allows for both one on one and group participation. Family training, Supported communication training, home program, daily lunch, and assessment are included in the program fee.
They Have Great Success Stories
Our community programming offers outings into the community to work on functional language skills and to have fun together! We've gone to museums, restaurants, shopping, and advocacy events. It's always great for our staff to spend time with our members doing life activities that they truly enjoy. For many of our members, they aren't able to go out as they did before. This brings them independence and connection within our local community!
The Pandemic Changed a Few Things…
The Brooks Rehabilitation Aphasia Center offers zoom groups for members who need to stay at home due to COVID-19 or are unable to get to the Center for any reason. We offer speech-related groups, music therapy groups, and mental health counseling groups weekly. It's a great way to stay connected with our friends at home and also make connections with people in other states and even meet those with aphasia internationally!
They Specifically Offer
Services specifically for people with primary progressive aphasia
Support groups or counseling specifically for caregivers
A Few Last Things You Should Know
We offer our programming to those with Primary Progressive Aphasia as well as aphasia due to stroke or brain injury, etc.
We also offer a monthly online zoom support group for our communication partners specifically. We host speakers and general conversations and discussions on various topics.
More Information
Do you live in the Jacksonville, Florida area? Contact the Brooks Rehabilitation Aphasia Center for speech services and support groups.
The NAA is highlighting our affiliates to connect people with aphasia and caregivers to their services and to celebrate the amazing work they're doing.