We're continuing with our affiliate highlight series, this time turning our eye to Stroke Comeback Center in the Washington, DC metropolitan area (Vienna, VA, Rockville, MD, and virtual in VA/MD/DC/NC)
Learn What Makes the Stroke Comeback Center Unique
Stroke Comeback Center is a community of survivors of stroke and other brain trauma committed to living successful and productive lives. We are a non-profit organization that offers support along the slow road to better.
Our members, our professionals, our volunteers, and our families know that recovery continues forever. We are the only center of this kind in the Washington, DC area. We are committed to keeping our fees affordable for all families, and we offer a sliding scale based on household income, ensuring that no survivor is ever turned away for inability to pay.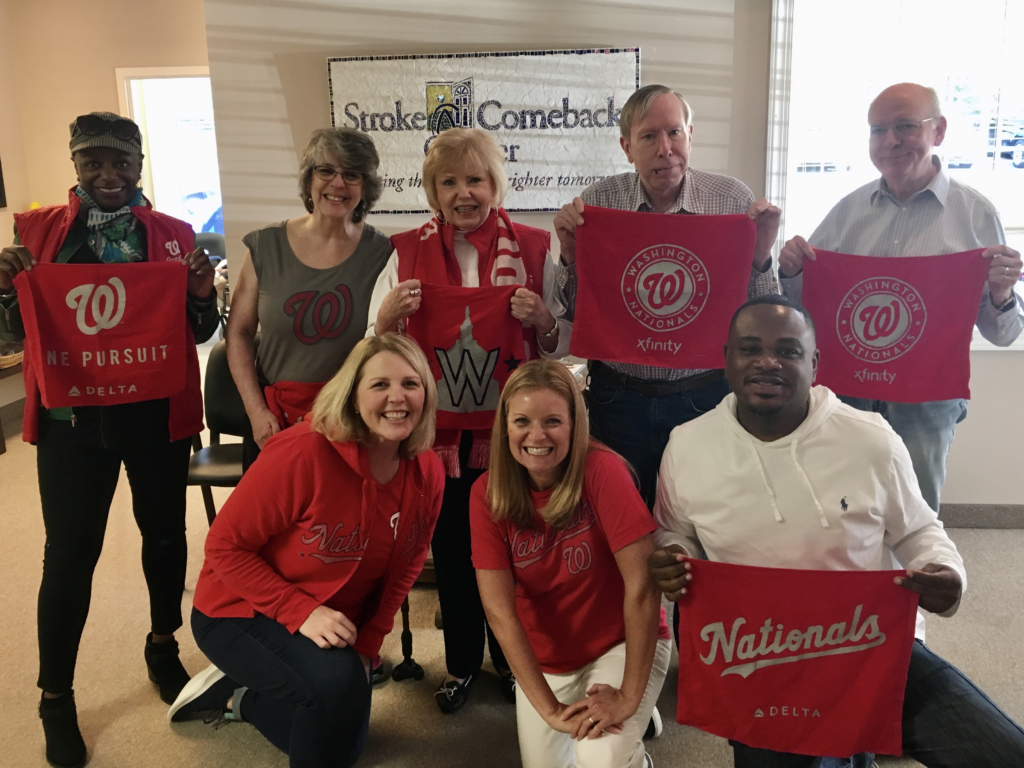 Here Are Some of the Services They Offer
We offer a wide variety of small groups that we call classes. Our classes have 4-6 participants, most of whom have aphasia or other communication difficulties.
Our classes cover all areas of language and cognition that can be impacted by stroke or other brain trauma, as well as adaptive fitness classes, music therapy, social events, and family/care partner support programs. We utilize a Life Participation Approach. Survivors are welcome to join us at any point in their recoveries.
They Have Great Success Stories
Our program participants, who we call members, continue to inspire us every day as they return to active, productive lives – gaining independence, returning to work, engaging with their communities, and advocating for people with aphasia at the local and national level.
The Pandemic Changed a Few Things…
We have resumed in-person programs in our Vienna, VA, and Rockville, MD centers. We continue to offer a robust menu of virtual programs available to residents of VA, MD, DC, and NC.
They Specifically Offer
Support groups or counseling specifically for caregivers
Online discussion groups, support groups, events, or online one-on-one therapy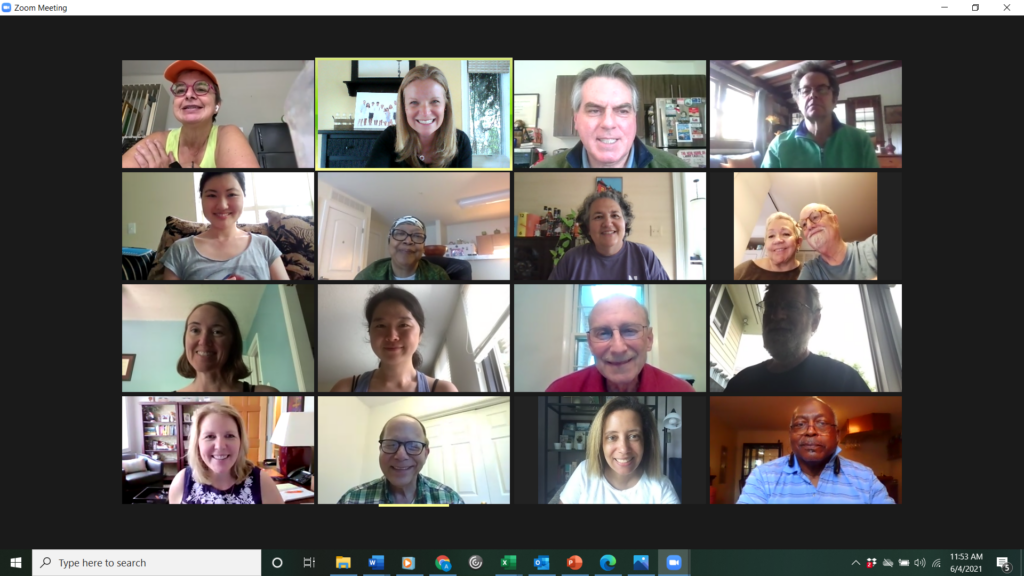 A Few Last Things You Should Know
Learn more about the Stroke Comeback Center by visiting our website or listening to our podcast, The Slow Road to Better (available wherever you get your podcasts).
More Information
Do you live in the Washington, D.C. metropolitan area? Contact the Stroke Comeback Center for speech services and support groups.
The NAA is highlighting our affiliates to connect people with aphasia and caregivers to their services and to celebrate the amazing work they're doing.