We're continuing with our affiliate highlight series, this time turning our eye to Aphasia Group of Middle Tennessee in Nashville, Tennessee.
What Makes Aphasia Group of Middle Tennessee Unique?
We're an university-based aphasia program that offers individuals with aphasia the opportunity to participate in a variety of language-based activities throughout the day. Under the supervision and guidance of a speech-language pathologist, master-level SLP students are trained to be communication partners and facilitators of sessions. Group members receive the necessary supports to participate while also sharing the role of the mentor for students.
Great Success Stories
Each and every one of our group members is a success story. They demonstrate courage and persistence, and they are resourceful and dedicated. They exemplify champions of living with aphasia.
They Love What They Do
My aphasia group days. The camaraderie, the humor, the stories, and the overall joy of being together.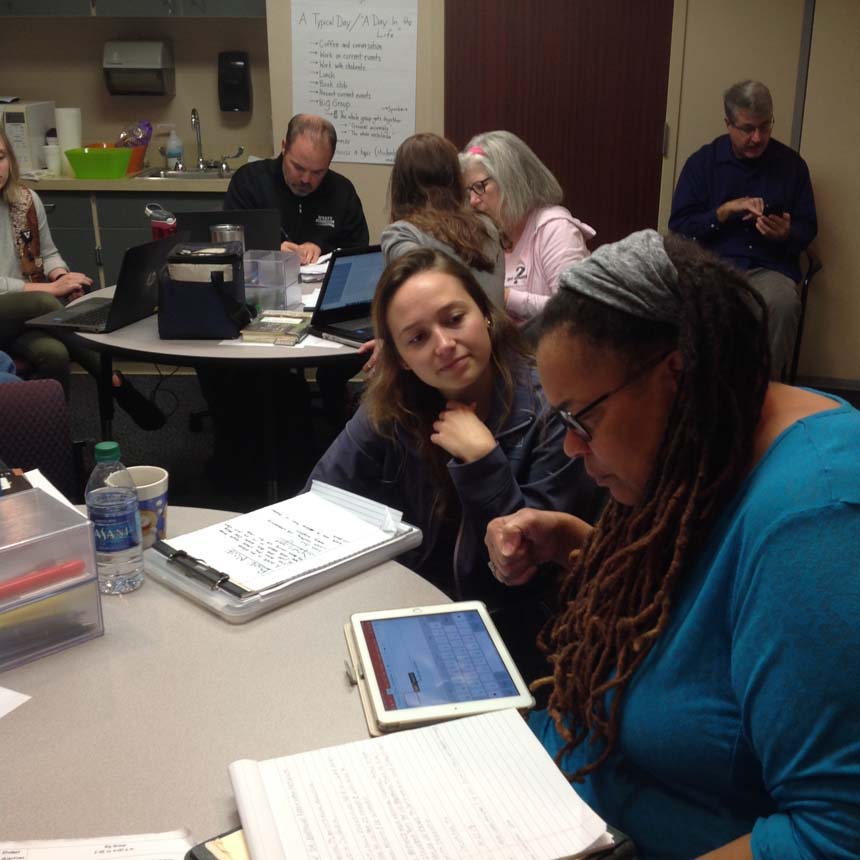 Services and Support Groups
Vanderbilt Bill Wilkerson Pi Beta Phi Rehabilitation Institute is Vanderbilt's outpatient neuro-based program. We provide ST/OT/PT and SW services.
Special Services for Caregivers
Caregivers have access to our social worker for case management support, counseling, resources within the community.
More Information
Do you live in the Nashville, Tennessee area? Contact the Aphasia Group of Middle Tennessee for speech services and support groups.
We're finishing up the last few highlights of our affiliates in order to make it easier for caregivers to find services for their loved ones.