Welcome to the Aphasia Threads Project, which weaves together three points-of-view: people with aphasia, caregivers, and the professionals who help each family navigate aphasia. Each week, we bring together three unrelated stories, one from each member of this triad, to learn from their experience. This week, we'll hear from Ann, a person with aphasia. Then, we'll hear from Susan, who is a caregiver for her son who had a stroke. Finally, we'll hear from Julie, who works with an aphasia book club in Clarksville, Maryland.

Person with Aphasia
I have aphasia.
Aphasia Changes Your Life
Good.
But There Are Things That Help
My iPad.
And Things You Learn Along the Way
I know about aphasia.
What Caregivers and Professionals Can Learn From Me
Danielle.

Caregiver
In 2013, my son suffered a massive stroke during a workout. He had been life-flighted to Duke University Hospital, undergone a life-saving craniotomy, and was in a medically induced coma for several days. He was only 18 years old and three weeks away from leaving for his freshman year of college.
When he was finally awake, there were no words. We soon found physical, occupational, and speech therapists to visit him daily. The speech therapist began to use the words aphasia, expressive, receptive, and apraxia throughout her conversations with my husband and I.
But what did it all mean? We had never heard the words aphasia or apraxia before. How could our son not understand what we were saying and how could he not be able to speak? I vividly remember the speech therapist's first question to our son: "Is your name Bob?" His name was Austin, but he couldn't understand the question nor answer it.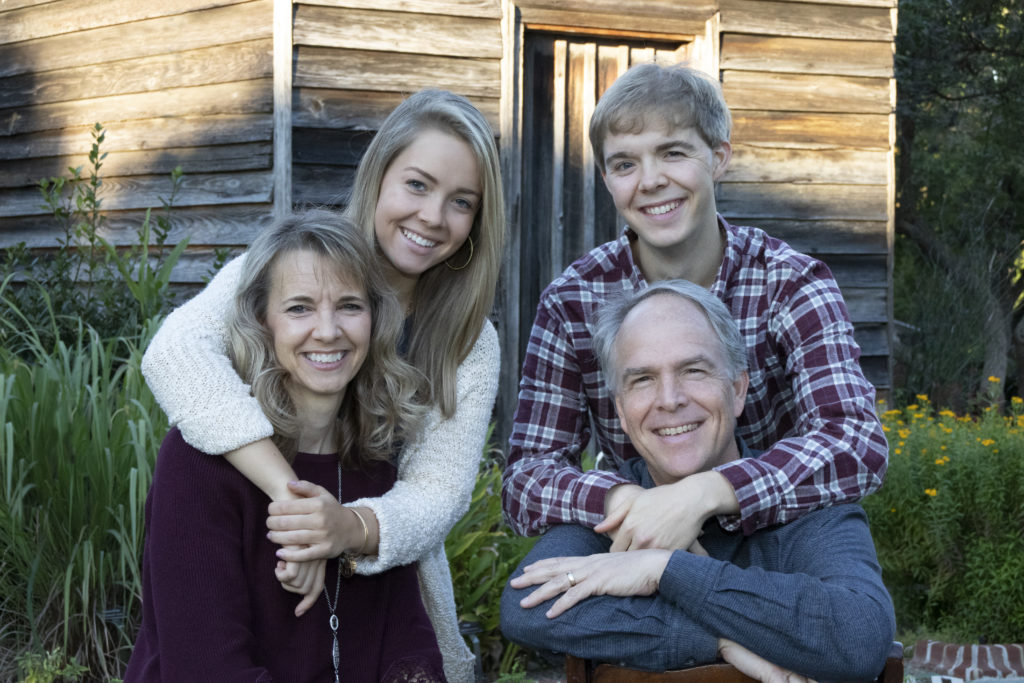 Aphasia Changes Your Life
The first year was incredibly difficult as Austin was flown to Shepherds Rehabilitation Center in Atlanta, GA for 4 months of intensive therapy. We expected that Austin would be off to college and instead we were by his side at all times.
We found that Austin understood written language more than verbal, so we began with writing everything on a whiteboard in hopes that we would be able to communicate on some level. The realization that this was going to be a long journey of recovery had finally registered with us.
We could only show our love for Austin and support through our actions and constant presence as words of encouragement were lost. Austin had to trust us more than he ever had before knowing he did not fully understand what had happened or how long it would take to be "normal" again.
Our relationships are different than they were before aphasia. In some ways, they are stronger because of what we have been through together, but there are many times I long for a deeper conversation with Austin and truly knowing his thoughts.
Early on, we were especially concerned about Austin's safety because he couldn't easily communicate with others if he needed help and many people wouldn't understand what aphasia was even if he said the word. It was also very hard for Austin to engage with friends, although texting for him was easier than conversation.
Now, six years later, we have been given the precious gift of having Austin with us so much longer than most parents have with their children before they grow up and leave home, But it has been at an incredible price. Our relationships are strong but it has also been our faith that has held us together through each trial knowing that we cannot always see what the plan is for our lives. Each day is completely focused on recovery from Austin's stroke, and many hours of speech therapy both with professional speech therapists and volunteers. It remains our highest priority.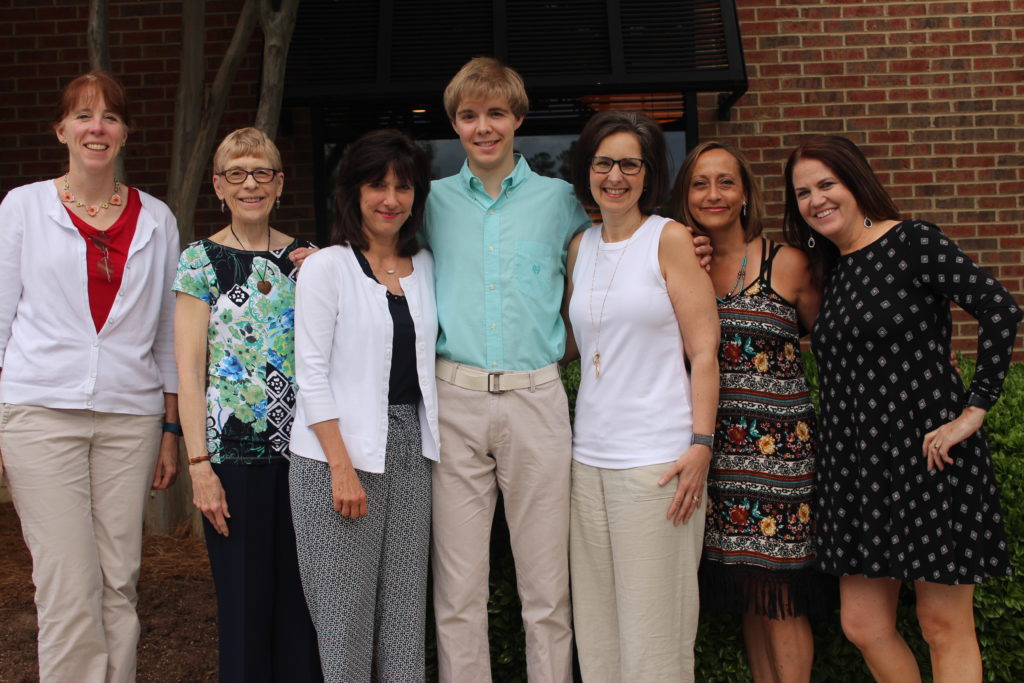 But There Are Things That Help
Days are still filled with speech therapy to regain what was lost in a moment. Austin has spent thousands of hours in speech therapy working tirelessly to continue to regain language especially speaking and understanding conversations.
The two things that have been most helpful in Austin's recovery have been music therapy and a communication support team to work on speech. Because Austin has both apraxia and aphasia, music therapy has given him words and a voice when often speech can still be a struggle. It has helped with the fluidity of words and provided an outlet of expression that is critical. Austin's works with a board-certified neurologic music therapist who integrates music into Austin's sessions that he loves and knows many of the lyrics.
Secondly, having a speech therapist who really understands aphasia and helps guide a communication support team has been vital to Austin's speech recovery. A communication support team is a group of individuals who are willing to work as volunteers with the individual who has aphasia on regaining their speech. These individuals can be friends, relatives, neighbors or even other speech therapists who just want to help. They work with the individual on a weekly basis and reinforce the work done in professional speech therapy sessions during the week. For every one hour of professional speech therapy Austin has received, he has spent an additional three hours with volunteers focusing on speech as well. Austin's communication support team has been in place for five and a half years!
And Things You Learn Along the Way
Your life has taken an entirely new direction. It is so important to support your loved one and also give them room to struggle just enough to grow. Ensure they always have something with them that explains they have aphasia and what it means so if they can't find the words, they can hand it to someone and they will understand and be patient.
You will also find that you need an abundance of patience yourself as you can grow very weary, frustrated, and angry over the struggles to communicate with your loved one. Do all that you can to keep your loved one engaged in relationships with others. You will find that many friends and family want to know how to help and may feel inadequate in knowing what to do. Let them know that your loved one is the same person with the same intellect, same memories, same interests, and desires. Spending time with your loved one is the best thing they can do so your loved one has the opportunity to work on regaining what they have lost.
What People with Aphasia and Professionals Can Learn From Me
I believe therapists understand that being a caregiver is often physically exhausting. Aphasia is usually just one of a number of issues that an individual may be recovering from. What is harder for others to see is the emotional exhaustion that comes from having a loved one with aphasia.
I remember on many occasions standing in a grocery store check-out line and watching the conversation that a little child was having with their parent – something I could no longer do with my grown son. The reminders are all around us of what has been lost and relationships are the most precious thing impacted by aphasia.
The uncertainty of whether it will get easier and if you are doing enough takes its toll. The daily frustration is real, so words of encouragement to the caregivers are sometimes enough to get them through the day. Also, it is important for the speech therapist to engage with the caregiver and educate them on what you are working on in therapy.
What I have learned is that every opportunity to engage in conversation counts and the more the caregiver understands what is being worked on in therapy and what is working, the more it can be integrated into life outside of the therapy session. If an individual with aphasia is receiving other physical or occupational therapy, it is so important to engage those therapists in understanding what the individual is working on in speech so they can reinforce the ideas during their sessions.
The education of family and friends about aphasia is also extremely important as it is still something most individuals have never heard of. After Austin's stroke, we gathered many of his close friends and had our speech therapist come and talk with them about aphasia and tips on what would help in having conversations with him. This was invaluable to them and gave them an opportunity to ask questions.
Having a loved one with aphasia takes you down a road you never dreamed of traveling. Every individual's journey looks different so don't let anyone tell you that your loved one has reached the end of what is possible!

Professional
Julie works at Neuro Rehab Network in Clarksville, Maryland..
I have worked with adults with neurologic impairments for 15 years in an outpatient rehab setting. I became interested in working with people with aphasia when I observed how powerful and impactful the therapeutic group setting can be. I have worked in a day treatment program, leading functional groups and outings, in hospital-based conversation groups, and now in a community Aphasia Book Club. Through groups, people with aphasia gain support, learn strategies, and feel empowered to reengage and reconnect despite communication problems.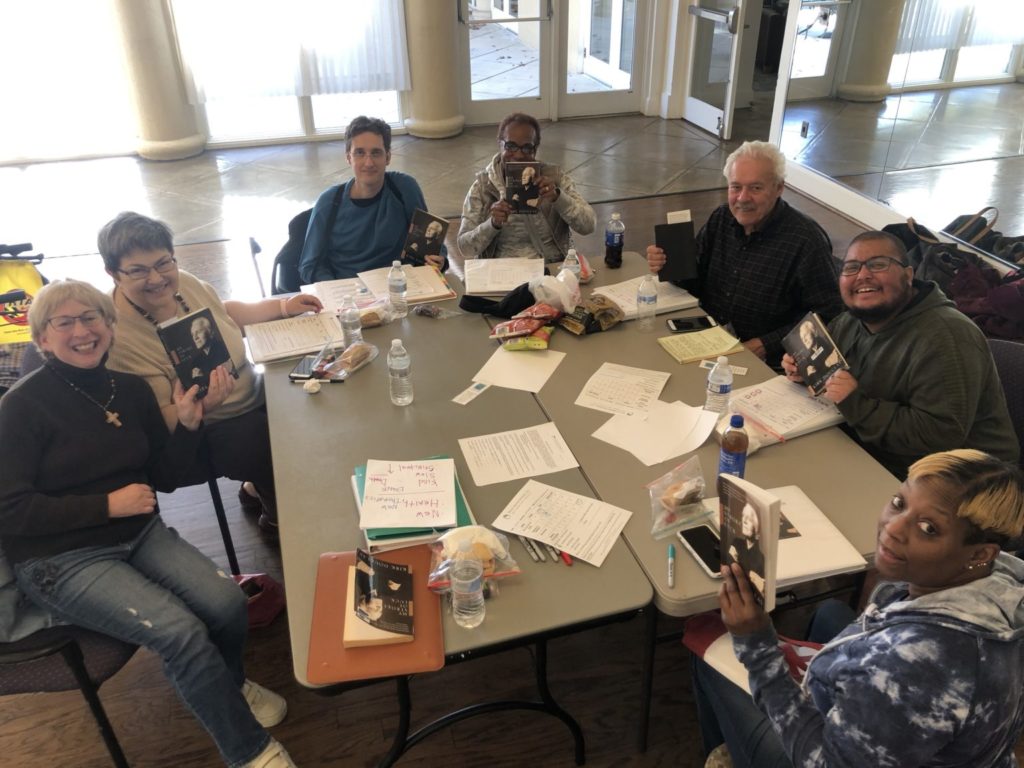 What I've Noticed Along the Way
I learn more from my patients with aphasia than they learn from me. I witness incredible persistence and courage every day as we together tackle functional communication challenges that previously seemed so effortless. Frustration is a necessary part of the process, but overcoming those frustrations and accepting new ways of communication brings joy and a sense of accomplishment.
There Are Things That Help
I love working in groups! In a group setting, people with aphasia are able to learn from each other's wisdom and try new communication methods in a supportive environment. In our Aphasia Book Club, people with aphasia empower one another to overcome obstacles and take part in activities that bring them joy.
And I Encourage New Professionals to Learn About Aphasia
Talk to many people with aphasia. Ask questions about what methods of communication work for them. Learn about their preferences, tools, and devices that make communication easier. They are the experts and can teach you so much about aphasia.
What People with Aphasia and Caregivers Can Learn From Me
I want to learn about you and your life! To make group and individual sessions more successful, I need to know what you love and what you want to talk about. I also need to know what is working and what challenges you are facing in terms of communication and connection. It's important to involve the person with aphasia and the communication partners in therapy so that everyone is educated and equipped with the right tools for communication.
Come join our group! We are always looking for new members in our Aphasia Book Club to share in the joy of reading and conversation – It's all about connection!

Want to Be Featured in a Future Article?
Aphasia Threads is an on-going project created by the National Aphasia Association. If you'd like to be featured, don't leave a comment. Instead, please read the opening post for more information or fill out our form and we'll contact you.