Welcome to the Aphasia Threads Project, which weaves together three points-of-view: people with aphasia, caregivers, and the professionals who help each family navigate aphasia. Each week, we bring together three unrelated stories, one from each member of this triad, to learn from their experience. This week, we'll hear from Anthony, a person with aphasia, who had an intracerebral hemorrhage. Then, we'll hear from Chrissy, who is a caregiver for her husband who had an aneurysm rupture. Finally, we'll hear from Kayla, a speech-language pathologist in Jacksonville, Florida.

Person with Aphasia
I suffered an intracerebral hemorrhage, which filled my cranium with blood until it started squeezing my brain. This lead to my aphasia including aphasic dyslexia.
Aphasia Changes Your Life
I get strange looks as I struggle to say things, which can also lead to an impromptu game of charades as they try to guess what my hand gestures mean.
But There Are Things That Help
My wife, for one. When I order at a restaurant, we discuss what I'm having and she will start filling in when I struggle. I tend to make a joke of it with a… "that thing… with the stuff…," which gets them "part of the joke" and allows me to regroup and get out what I wanted to say. I haven't found anything that really helps directly.
And Things You Learn Along the Way
Expecting people to react the way you expect is an unreal expectation. Find ways to put things in your favor, such as making jokes. And learn to lighten up. You're probably going to be stuck with it for a while, so getting frustrated won't help.
What Caregivers and Professionals Can Learn From Me
Ultimately, people will understand. You don't have to tell them up-front, but if it comes to that, own it. You are who you are now.

Caregiver
My husband had an aneurysm rupture and a subarachnoid hemorrhage (SAH).
Aphasia Changes Your Life
I miss his voice and our conversations. It's hard to watch him struggle to get his wants and needs across.
But There Are Things That Help
We have in-home speech therapy. It has made a big improvement.
And Things You Learn Along the Way
Don't quit. Push for therapy. You have to advocate for your loved one.
What People with Aphasia and Professionals Can Learn From Me
Any anger or frustration will be taken out on you––it will be your fault, regardless––so don't take it too seriously. It's hard but worth it.

Professional
Kayla works as a speech-language pathologist in Jacksonville, Florida..
During graduate school, I had the opportunity to work in an outpatient internship setting with people who have aphasia and a four-month externship at the Brooks Rehabilitation Aphasia Center. During my time, I learned principles of supported communication with adults with aphasia, observed and learned multiple evidenced-based treatments, and the idea of life participation approach (LPAA).
My time at Brooks Aphasia Center changed my life through the members and the clinicians. Once I graduated, it was my goal to return to work with people with aphasia. I am lucky to be a speech-language pathologist at the Brooks Rehab Aphasia Center today.
At Brooks Rehabilitation Aphasia Center (BRAC), we are dedicated to helping persons with aphasia achieve the highest level of recovery and participation in life. We are committed to providing support, education, and training in a stimulating communication environment to those affected by aphasia, including the family and communication partners.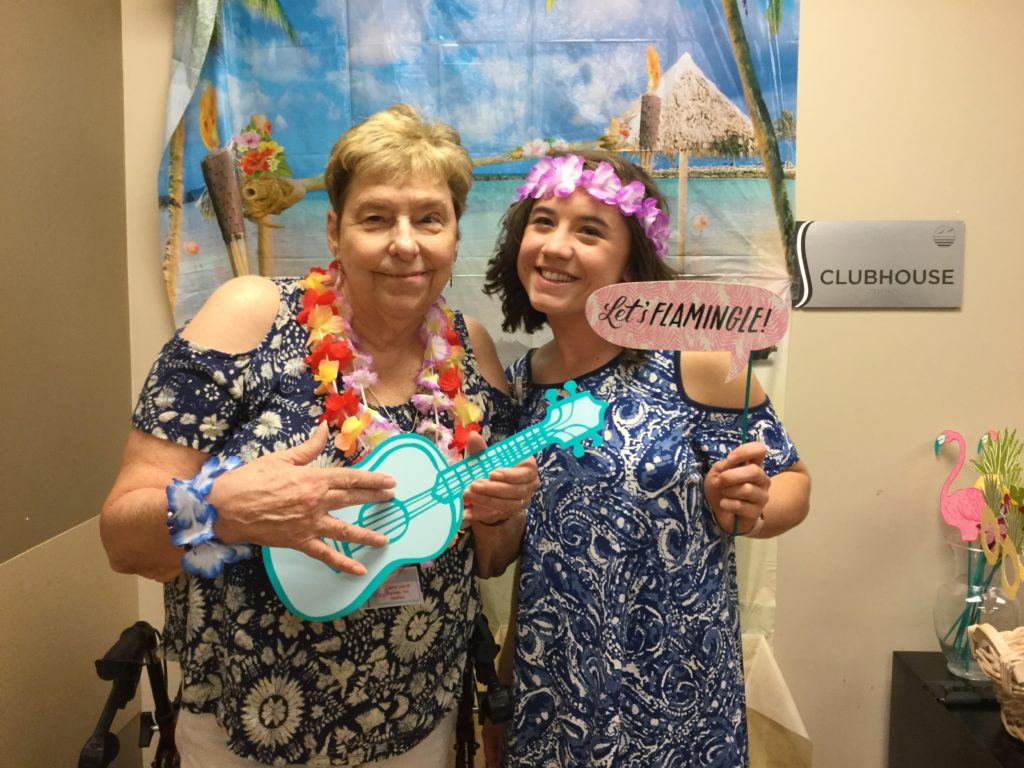 What I've Noticed Along the Way
When it comes to treating aphasia, one of my biggest joys is seeing a patient speak and engage in everyday communication activities (i.e. conversations, questions, ordering at a restaurant, speaking to employees) that they have been unable to participate in since the onset of their aphasia.
My biggest frustrations stem mostly from the fact that aphasia is still widely unheard of. People with aphasia have a loss of words, not intellect! People with aphasia are still treated by the general public as if they are not as intelligent. That part is particularly upsetting to me.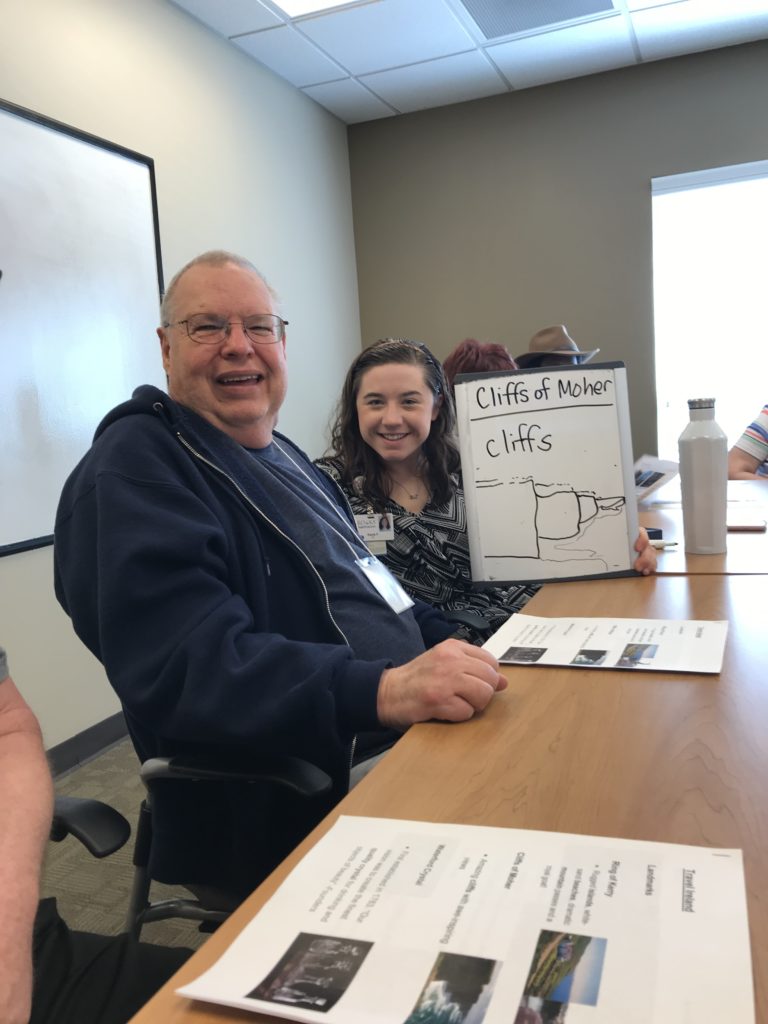 There Are Things That Help
Supported Communication with Adults with Aphasia (SCA) created by the Aphasia Institute in Toronto, CA. Helping people with aphasia and their communication partners to have conversations that both parties enjoy is a vital part of treating aphasia.
And I Encourage New Professionals to Learn About Aphasia
People with aphasia are just as smart as you or me. (Probably actually smarter!) Treat people with aphasia respectfully, and speak as you would to any adult. People with aphasia can tell when they are being treated in a disrespectful way.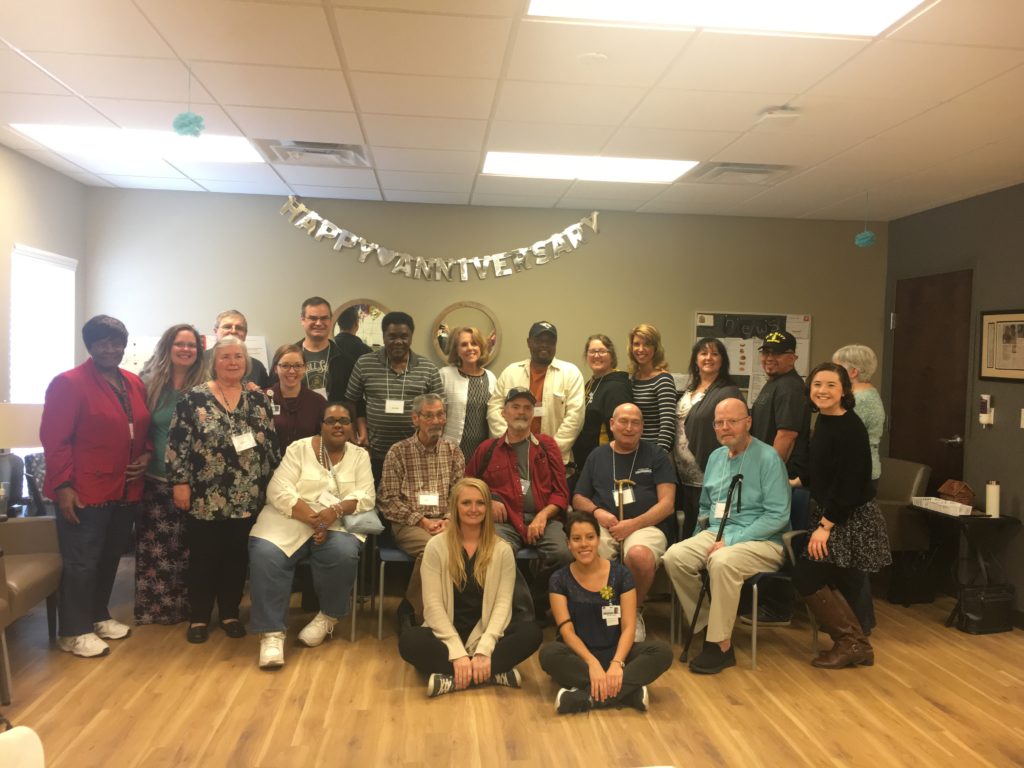 What People with Aphasia and Caregivers Can Learn From Me
My clients do not leave my mind when they leave the building, and their struggles stay with me in my thoughts. SLPs are constantly thinking of how to improve their knowledge, create new ideas, and do whatever necessary to help people with aphasia to achieve their personal goals.
If you or someone you know has aphasia, reach out to an aphasia center or a support group! Stay connected with others who know what you're going through. The National Aphasia Association has lists of support groups and aphasia centers in America.

Want to Be Featured in a Future Article?
Aphasia Threads is an on-going project created by the National Aphasia Association. If you'd like to be featured, don't leave a comment. Instead, please read the opening post for more information or fill out our form and we'll contact you.