Welcome to the Aphasia Threads Project, which weaves together three points-of-view: people with aphasia, caregivers, and the professionals who help each family navigate aphasia. Each week, we bring together three unrelated stories, one from each member of this triad, to learn from their experience. This week, we'll hear from Avi, a person with aphasia, who had a stroke in 2007. He is a major advocate in the aphasia community. Then, we'll hear from Dan, who is a caregiver for his wife who has primary progressive aphasia. Finally, we'll hear from Ani, a speech therapist living overseas.

Person with Aphasia
I am a practicing EMT and former Critical Care and Flight Paramedic with North Shore LIJ (Northwell) EMS and NY Presbyterian EMS. I hold a Bachelors of Science in Biology and have extensive experience as a practicing paramedic both in the US and with Magen Adom David in Israel. After experiencing a stroke in 2007 and experiencing resulting aphasia, I now educate the medical and lay community and advocates for aphasia awareness.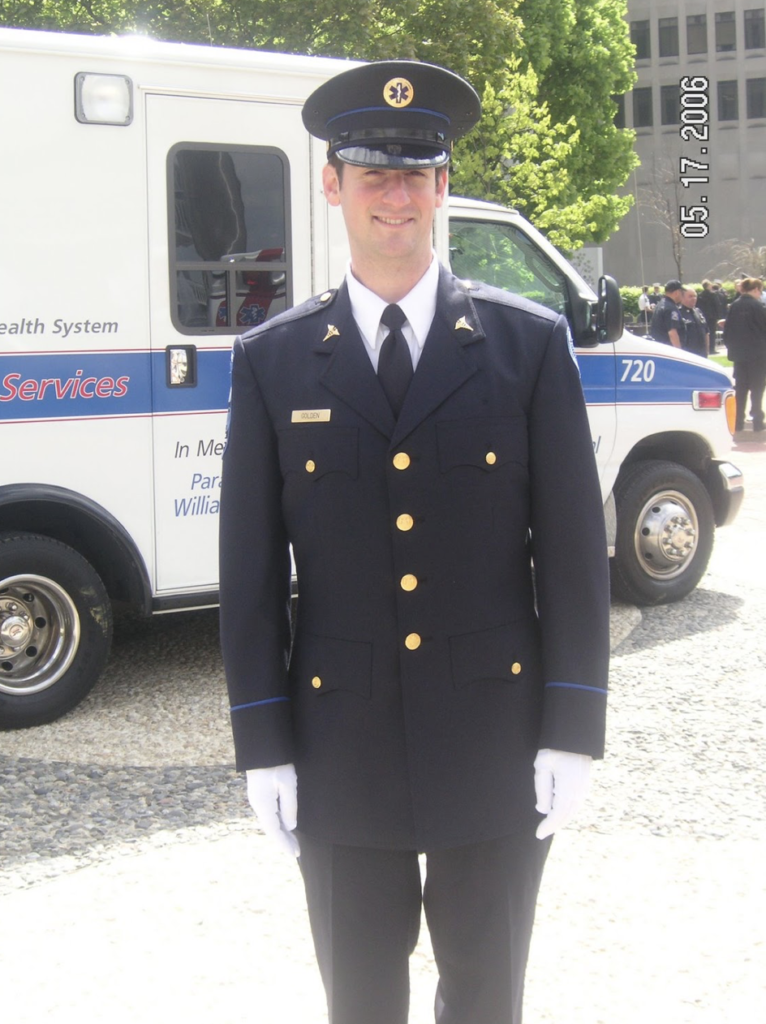 Aphasia Changes Your Life
Like many people who go in the hospital for serious, but seemingly routine surgery, I thought I'd be out and recovering in short order. However, that was not to be. During the surgery, I experienced a stroke on the left side of my brain, leaving me with right-sided paralysis and profound aphasia, which proceeded to wreak havoc with my life.
During my stroke rehabilitation, I received "traditional" physical, occupational and speech therapies, but I also utilized a rich mix of non-traditional therapies that included acupuncture, massage, tai chi, yoga, constraint therapy, water therapy, computer games and special speech software. I also tried using a Neuromove™ device on my right side.
I still have balance problems and weakness on the right side of my body, but it's my Expressive Aphasia that frustrates and confounds me more than any of my other post-stroke residuals.
I can understand what people are saying to me and I can still read quite well. However, I continue to have a lot of trouble speaking and writing, both of these reflecting problems with expressing myself. This can be devastating for any friendly and outgoing person, let alone a certified paramedic who needs to communicate accurately and effectively to do his job.
But There Are Things That Help
Nuance Dragon!
And Things You Learn Along the Way
Laugh!
What Caregivers and Professionals Can Learn From Me
I refuse to let aphasia get in my way. I still work (and volunteer my time) as a paramedic and, more importantly, I've embarked on a new mission of "aphasia advocacy," educating others about aphasia and how it impacts a stroke survivor's day-to-day life.

Caregiver
My wife, Maria, began exhibiting symptoms of frontotemporal degeneration/dementia, semantic variant/primary progressive aphasia (PPA).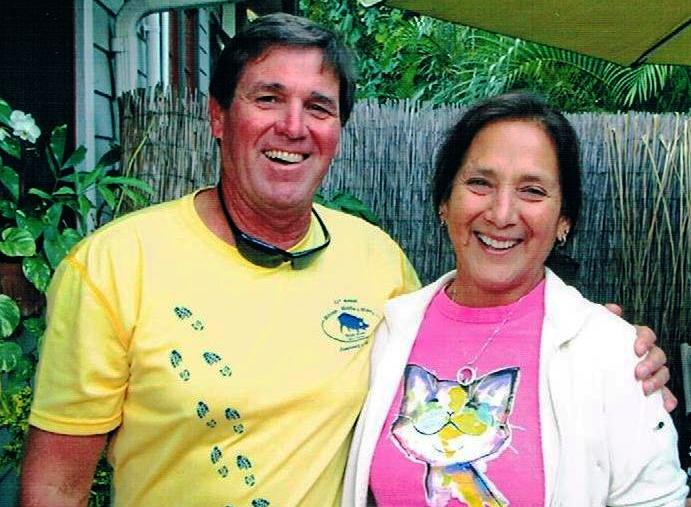 Aphasia Changes Your Life
Our whole life and future were changed when it became clear that dementia was the cause of the PPA. That being the case, it actually made our relationship even stronger knowing we had to make the most of the present.
But There Are Things That Help
Speech therapy (Maria is a speech therapist) has been invaluable.
And Things You Learn Along the Way
Get educated and utilize speech therapy – in person and online – from the start.
What People with Aphasia and Professionals Can Learn From Me
When it's dementia-related PPA be sure to focus on pertinent terms and concepts that will be needed in activities of daily living as language diminishes, especially including those words, terms/phrases, and concepts necessary for personal safety and well-being.
For caregivers of those with FTD/PPA, be sure the person being cared for exercises; has a healthy diet; keeps their minds working through speech therapy, puzzles, games, and other similar activities; remains socially engaged; and let family and friends know what's going on as soon as possible, taking them up on offers to help in any way, even if it's just to visit.

Professional
Ani works as a speech therapist overseas.
I am a speech therapist. I've worked for more than 10 years in this field, and I am passionate about my work. I started to work with patients with aphasia in 2016. I work with many patients with aphasia, which is the result of a brain injury and stroke.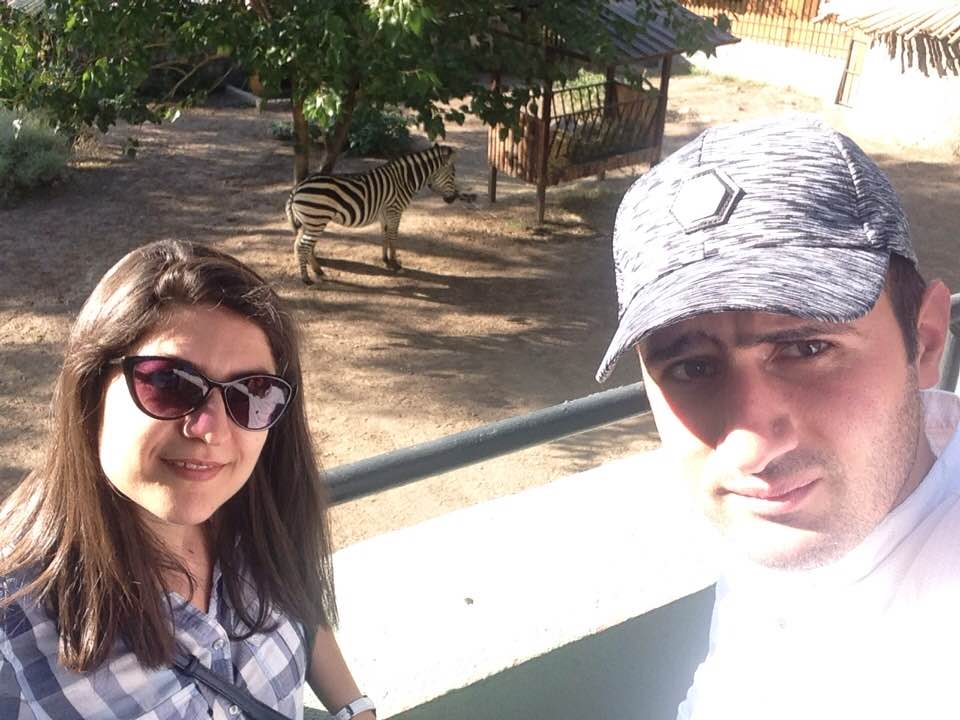 What I've Noticed Along the Way
I am very excited when I see the results of my treatment. It is incredible. My biggest frustration is when people expect fast rehabilitation.
There Are Things That Help
There are several tools, apps, and therapies which I apply in my work. I always try to introduce new methods.
And I Encourage New Professionals to Learn About Aphasia
I advise them to show great patience, flexible approach, commitment, and loyalty.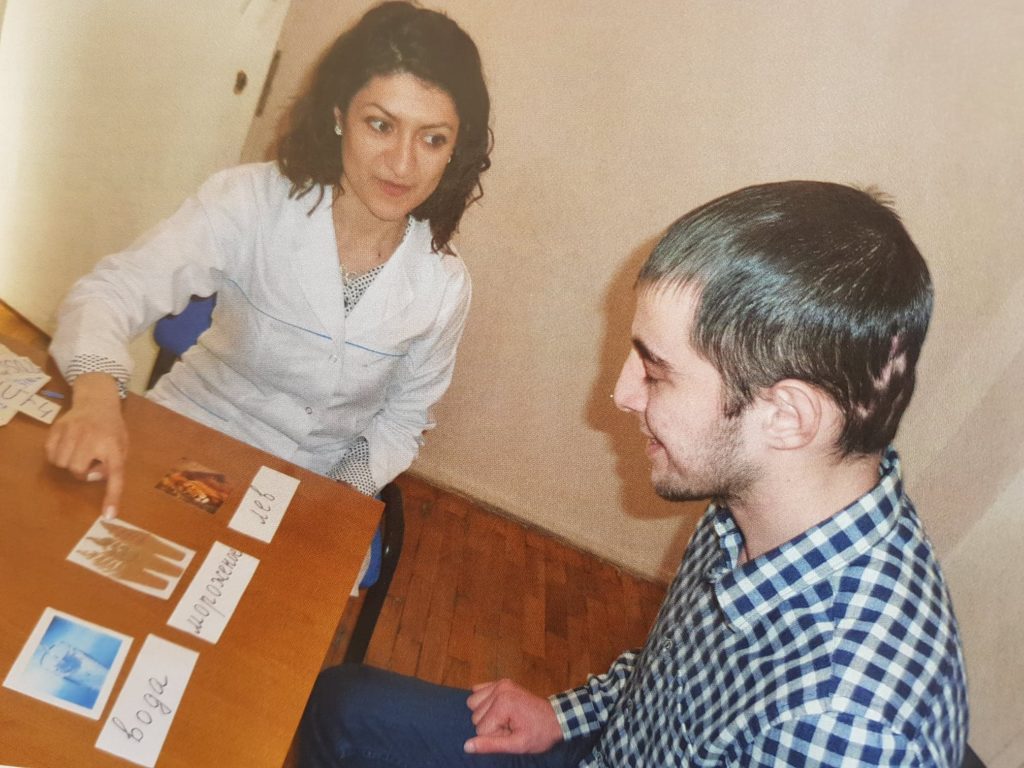 What People with Aphasia and Caregivers Can Learn From Me
Aphasia is not an intellectual disorder, and it is not related to hearing impairment. It is very important not to concentrate on new and repeated words. Avoid a negative attitude toward people with aphasia.
Believe in yourself, fight hard, and you will succeed.

Want to Be Featured in a Future Article?
Aphasia Threads is an on-going project created by the National Aphasia Association. If you'd like to be featured, don't leave a comment. Instead, please read the opening post for more information or fill out our form and we'll contact you.