Welcome to the Aphasia Threads Project, which weaves together three points-of-view: people with aphasia, caregivers, and the professionals who help each family navigate aphasia. Each week, we bring together three unrelated stories, one from each member of this triad, to learn from their experience. This week, we'll hear from Kristan, a person with aphasia, who had a brain tumor. Then, we'll hear from Melissa, who was a caregiver for her mother. Finally, we'll hear from Amanda, a speech-language pathologist.

Person with Aphasia
I have metastatic breast cancer. I had brain surgery to remove a tumor.
Aphasia Changes Your Life
It has made life very difficult due to communication. I'm a victim of domestic violence, and my ex-husband used the aphasia to destroy my life.
But There Are Things That Help
I had a very good speech therapist.
And Things You Learn Along the Way
To respect the need to rest.
What Caregivers and Professionals Can Learn From Me
That aphasia is a complex issue. That I'm not "faking" the complexity of the disability.

Caregiver
I am a certified speech pathologist who specializes in adult neurogenic communication disorders. I have been treating patients with different levels of aphasia for 20 years. The most important thing in our lives is our connections to each other, and communication precipitates these connections.
I have spent years trying to find new ways for people whose expressive and/or receptive language skills to communicate with the ones that matter most in their lives. Then, in a moment, my entire world changed, and I became the clinician for the person who matters the most to me.
My mother had a massive left middle cerebral artery stroke last summer. It left her receptive language skills fairly intact. However, she was unable to verbally express herself at all. The fact that she understood what had happened and could not communicate by expressing herself was horrific for her – and was equally devastating for me.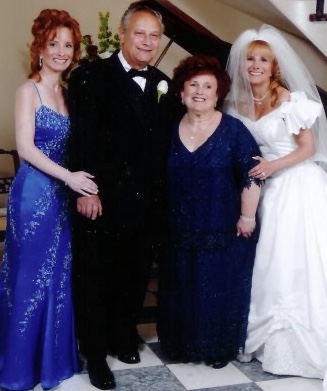 Aphasia Changes Your Life
There were times when I could get her to say a few words, and times I could get her to point to appropriate pictures on the iPad. But for every success, there were thousands of moments of failures. I tried every method of treating my mother and worked cooperatively with the speech pathologist in her rehab facility. Together, we only made very little progress.
After over 20 years of helping other people work through cases of expressive/receptive aphasia – finding strategies to communicate – I could not successfully help the woman who was my heart and soul.
In an ironic and challenging twist of fate, my mother was the catalyst for my becoming a speech pathologist and for working with this population. She and I had lengthy conversations when I was in college, and she helped me see where my skills would fit best. It broke my heart that I was unable to help her more.
I lost my mother to COVID-19 about a month ago. Until she was hospitalized – and even during her hospitalization – I was able to find some rudimentary ways to communicate with her. I know she understood me when I told her that I loved her, that she was a truly amazing role model, and that I truly felt lucky to have her as my mom. Based on her eye gaze and nonverbal response, I know she understood me. Sometimes, that's all you need – to communicate and understand feelings of love and gratitude.
But There Are Things That Help
I used many apps to help my mom. With practice, aphasia apps are very helpful. There are many ways we can communicate now using technology.
And Things You Learn Along the Way
Patience is so important. Never assume that someone cannot understand just because they cannot express themselves. Assume that they CAN understand. Try and find any way possible to communicate with your loved one. Finally, make sure they know the two most important things: that they are loved and appreciated. That is truly all anyone needs to know.
What People with Aphasia and Professionals Can Learn From Me
It is stressful and frustrating and heartbreaking at times. Sometimes all of the above. It hurts to witness your loved one suffer and not know what they are trying to say and what they need.
It is easier to be the professional, work with the patient for a finite period during the day, and be able to remove themselves from the situation. It is much harder to be there for more hours during the day – and overnight – and have to find multiple ways to try and overcome the communication and emotional barrier.
However, in many cases, the caregiver has the most important role because they are the ones who can witness carryover and who can perpetuate new skills. The professional should never dismiss the caregiver but should incorporate them into the rehabilitative process. I know this because I have held both roles.
Be an advocate for yourself, your loved one, or your patient. Be the calm and the strength for the person suffering. Be patient, be resourceful. But most of all, be filled with love – without which nothing else is possible.

Professional
When I was in graduate school, I became very passionate about working with persons with aphasia and helping them communicate. I did my master's thesis on analyzing the perspective of people with aphasia who attended a camp. I have always enjoyed working with them and keep trying to help people communicate as effectively as possible.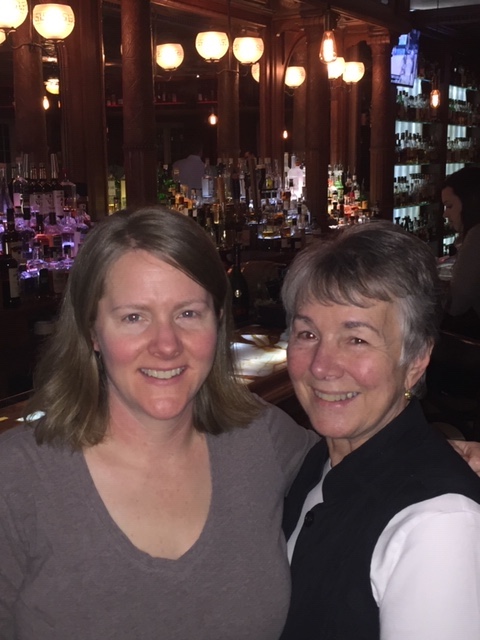 What I've Noticed Along the Way
The biggest frustration is certainly when someone is trying to say something and cannot get it out. It makes it worse when people continually try to guess what it is and can't get it. I then watch too many people give up and move on because they can't communicate exactly what they wanted to.
There Are Things That Help
I am a huge proponent of writing as a support to increase verbal language development. I think that working on writing helps greatly to increase verbalizations. If people can journal or even just try to write words or sentences, I think it helps a lot. That certainly is not a replacement for staying social and interacting, however.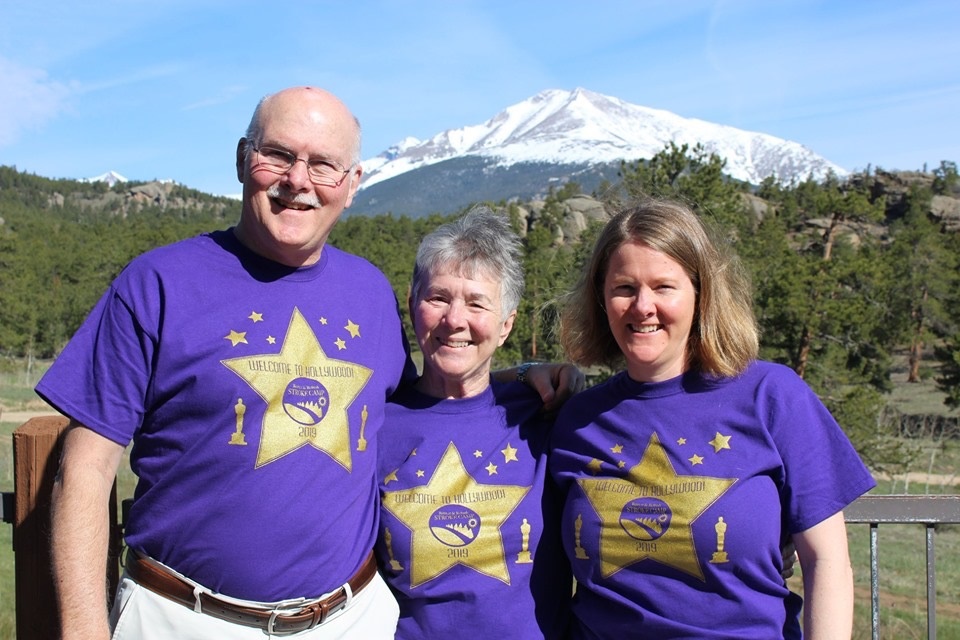 And I Encourage New Professionals to Learn About Aphasia
Keep your activities fun, relevant, and interesting to your patient. The more functional an activity is and the more they can replicate it at home, the better it will be for their recovery!
What People with Aphasia and Caregivers Can Learn From Me
Speech-language pathologists are there to help you be able to communicate the best that you can! That may mean coming up with new ways to communicate and that what you say might not come out perfect. Most people with aphasia do not return to their pre-stroke level of talking, but they can sure get a whole lot better. I also think that stroke recovery continues for the rest of their lives. At some point, therapy won't help as much anymore so it is important to stay active and participate in activities and social events where communication is necessary.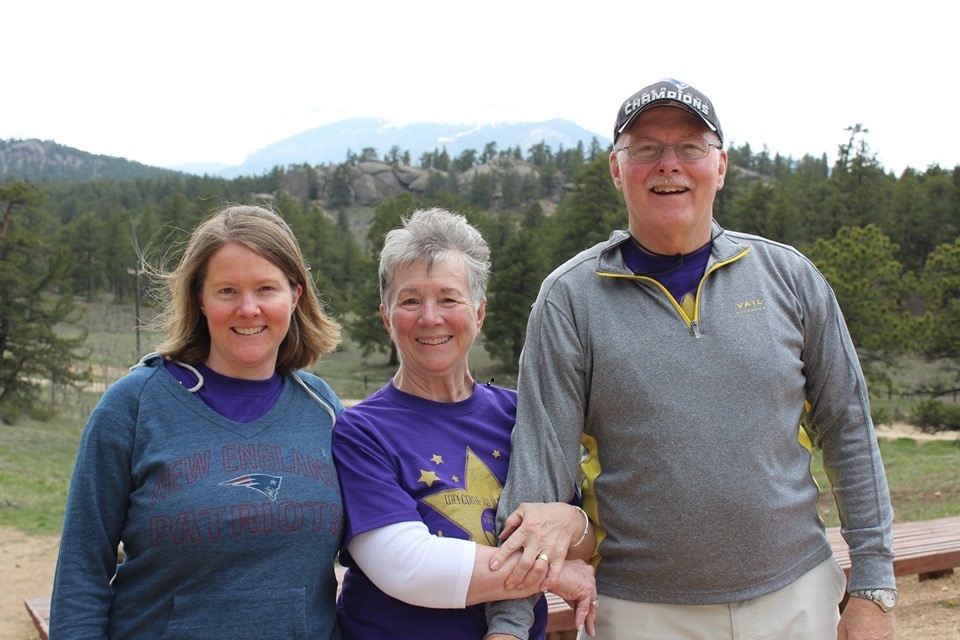 A few years into my career, my mom had a significant stroke that left her with severe aphasia. I learned in her recovery that you need to be patient, you need to have some laughs and the importance of staying social with friends and families cannot be understated. Aphasia is frustrating and devastating, but it can lead to some funny stories and memories, and even make people closer. For example, one morning, I asked my mom what she had for breakfast and she replied: "Round things with red snoopers." She meant an English muffin with strawberry jam. We laughed for a long time, and I think it's needed to help cope with the recovery. It's been 16 years and that memory has stuck.

Want to Be Featured in a Future Article?
Aphasia Threads is an on-going project created by the National Aphasia Association. If you'd like to be featured, don't leave a comment. Instead, please read the opening post for more information or fill out our form and we'll contact you.