Welcome to the Aphasia Threads Project, which weaves together three points-of-view: people with aphasia, caregivers, and the professionals who help each family navigate aphasia. Each week, we bring together three unrelated stories, one from each member of this triad, to learn from their experience. This week, we'll hear from LaDonna, a person with aphasia, who had a stroke in 2016. Then, we'll hear from Melissa, who is a caregiver for her sister. Finally, we'll hear from Brooke, a speech-language pathologist in Pittsburgh, Pennsylvania.

Person with Aphasia
My stroke happened on August 20, 2016, and I was asleep for three days. I didn't know I had a stroke. I didn't realize I had aphasia until I went to STAR therapy. I just knew I talked funny and didn't remember things for a while.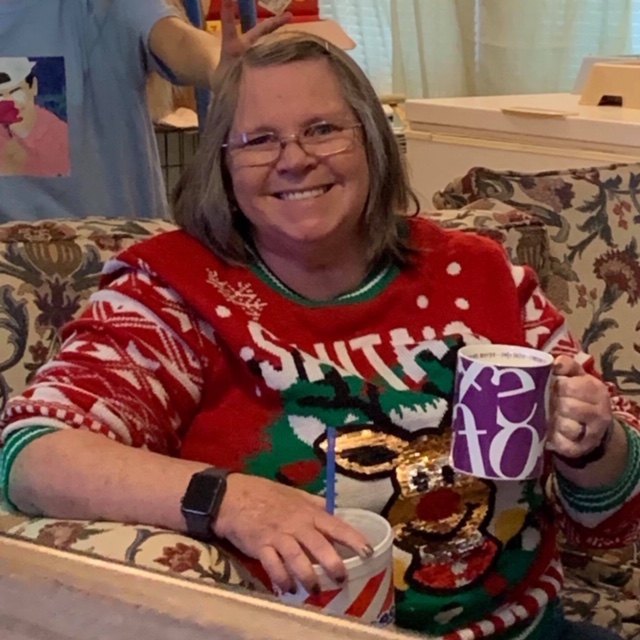 Aphasia Changes Your Life
Aphasia impacts my life every minute of every day. Sometimes I have a problem understanding what people are saying or asking. It's hard to figure out.
But There Are Things That Help
The tool I enjoy the most is a voice recorder to help me with words and texting other people.
And Things You Learn Along the Way
I would ask someone helping with aphasia to speak slowly––sometimes several times––and be patient and kind. Never be angry and always help them to understand.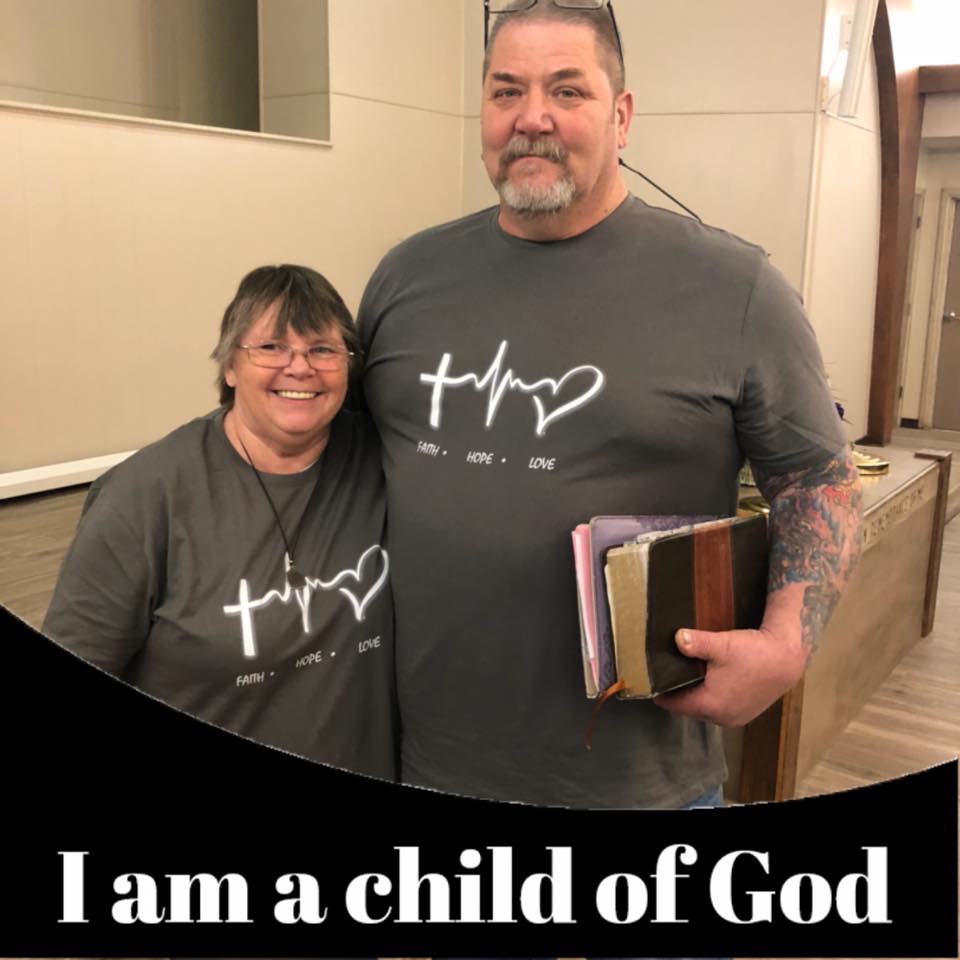 What Caregivers and Professionals Can Learn From Me
I think caregivers and SLPs need to know aphasia is it. It is repetitive, and if you don't keep doing it every day, it goes away again. It's very hard. It is work for the rest of our lives.
And something else I would like other people to know … I can't remember things anymore and I sorry that's just the way it is. Please don't be angry. Love everybody as G-d loves.

Caregiver
For the positive, it has given me an enormous understanding of how the brain works and I am very perceptive of neurodiversity. On the negative, I feel I don't engage in listening with my sister as I am so used to her silence.
Aphasia Changes Your Life
My sister was so smart, so loquacious––a writer and artist with so much to say. It's been so hard to see her isolation. It's only her old friends who keep up. It's impossible for her to really make friends. This affects me because I am so sad about her diminished life.
But There Are Things That Help
Travel has always been very therapeutic for her. She speaks so much more for a period after a stimulating journey.
And Things You Learn Along the Way
Read to them, singing is good, find a good speech therapist, talk with them and listen.
What People with Aphasia and Professionals Can Learn From Me
It's hard to find social activities. It's hard to make new friends. It's important to practice speaking. Getting information is easiest with simple yes & no questions. To get them to explain something complex, ask questions like a game of charades. Don't speak in complicated sentences. Check information has been understood. Write things down as reinforcement.
It's lonely, frustrating, makes you shrink, people ignore you, people forget to say hello and goodbye.

Professional
Brooke works at Integrative Reconnective Aphasia Therapy in Pittsburgh, Pennsylvania.
When I was in graduate school, one of my clinical placements involved working under Bill Connors who was treating individuals with aphasia and apraxia in their homes at the time. I immediately felt empathy and compassion for these individuals and their families and enjoyed the challenges of aphasia therapy. There was so much yet to be discovered, and still is, allowing for new discoveries and creativity in the assessment and treatment of aphasia.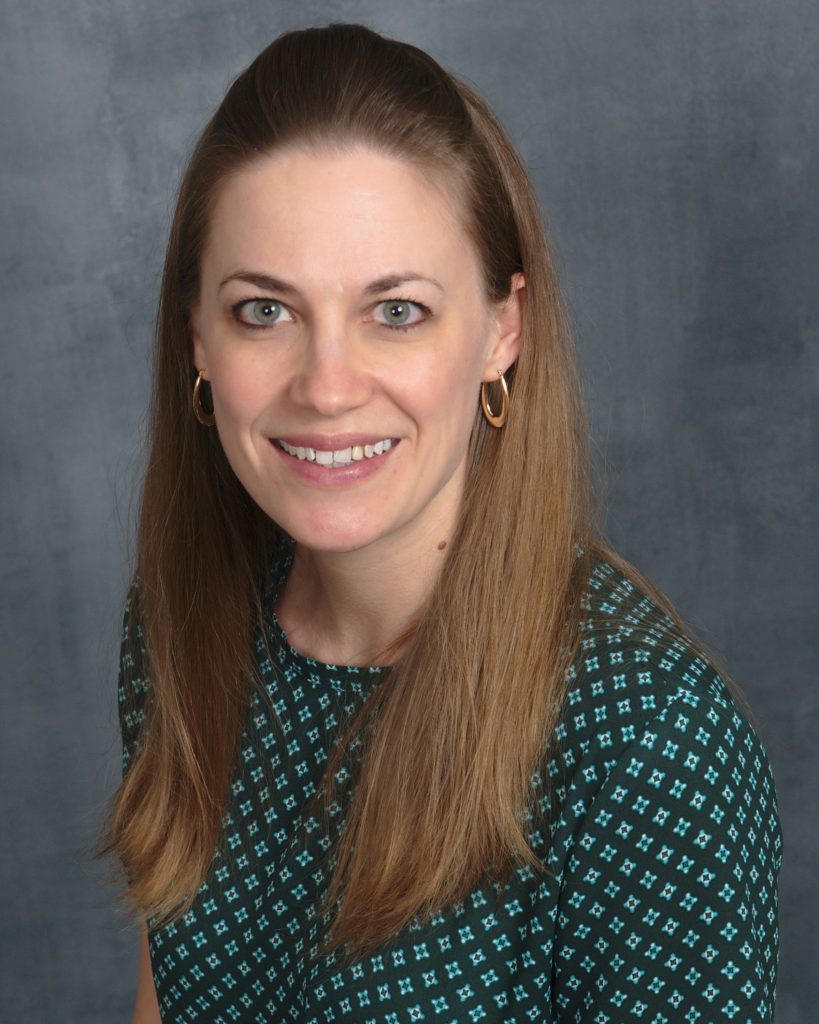 What I've Noticed Along the Way
The biggest frustrations are when I am unable to help my patients or their family members achieve their goals, whether they're social, emotional, or communicative, and particularly when there is a barrier in their personal life that is inhibiting us from achieving these goals during their recovery. The joys of treating aphasia are making contributions to improve someone's quality of life by helping them discover their new self. Communication encompasses so many things in someone's life, and if I can help my patients to achieve improved emotional, physical, and social well-being through communicative success, then I feel I have done something that has significantly impacted their lives and the lives of those around them.
There Are Things That Help
I think open-mindedness and flexibility is a crucial tool and trait to have when treating individuals with aphasia. As their speech therapist, I believe it is important to be able to adapt to their ongoing challenges and achievements and address their communicative needs from varying angles in order to discover that fine balance of challenging our clients while allowing for communicative success and ongoing perseverance in their recovery process.
And I Encourage New Professionals to Learn About Aphasia
I would advise students to ensure they always understand why they are doing what they're doing when working with someone who has aphasia and to make sure their patients understand as well. Simply having our patients name pictures is not going to improve naming abilities and they need to see the value in what we're doing because they have a long road and a lot of hard work ahead of them. You need to dig deeper and understand the cognitive underpinnings associated with their language deficit and truly explore why they are experiencing these word-finding difficulties through formal and informal assessments.
Then treat the language impairment using principles of neuroplasticity to help restore these abilities, while also exploring strategies that build on your clients' strengths and allow them to compensate for their communicative challenges.
What People with Aphasia and Caregivers Can Learn From Me
Although we do not know exactly what the person with aphasia is going through, nor do we know what it is like to be the caregiver of a person with aphasia, we would give anything to find an easier road to recovery for our patients and their loved ones. However, we know that aphasia recovery can be slow and frustrating, requires a lot of hard work and perseverance, and emotional and social support are necessary for ongoing success. We will continue to do everything in our power to educate the public on aphasia, discover innovative and effective treatments to improve communication and help you to discover alternative ways to resume a new, happy life.

Want to Be Featured in a Future Article?
Aphasia Threads is an on-going project created by the National Aphasia Association. If you'd like to be featured, don't leave a comment.
Instead, please read the opening post for more information or fill out our form and we'll contact you.