Welcome to the Aphasia Threads Project, which weaves together three points-of-view: people with aphasia, caregivers, and the professionals who help each family navigate aphasia. Each week, we bring together three unrelated stories, one from each member of this triad, to learn from their experience. This week, we'll hear from Mike, a person with aphasia, who had a stroke in 2016. Then, we'll hear from Lisa, who was a caregiver for her father after his stroke. Finally, we'll hear from Jodi, a speech-language pathologist in Jacksonville, Florida.

Person with Aphasia
I had a stroke on August 5, 2016. At around 3:30 pm, I was getting my keys and wallet and was going to leave to go home. At this point, I don't remember what happened. I was on my chair, and I was spinning it around. No one was in my aisle. There should have been 6 people close to me. I felt that there were people close to me, but I also felt they were gone. It seemed that our group was watching me. Very weird.
Then there were two ETMs asked me questions. I have no idea what questions they were asking me. I didn't remember if I was talking either. The next thing I did remember was being in a hospital room and seeing my wife. Those hours are gone. There was a neurologist and we talked. I knew my name – yea! Everything else was mixed up. I did remember saying the right answer to one question was "monkey." That was my first day of aphasia.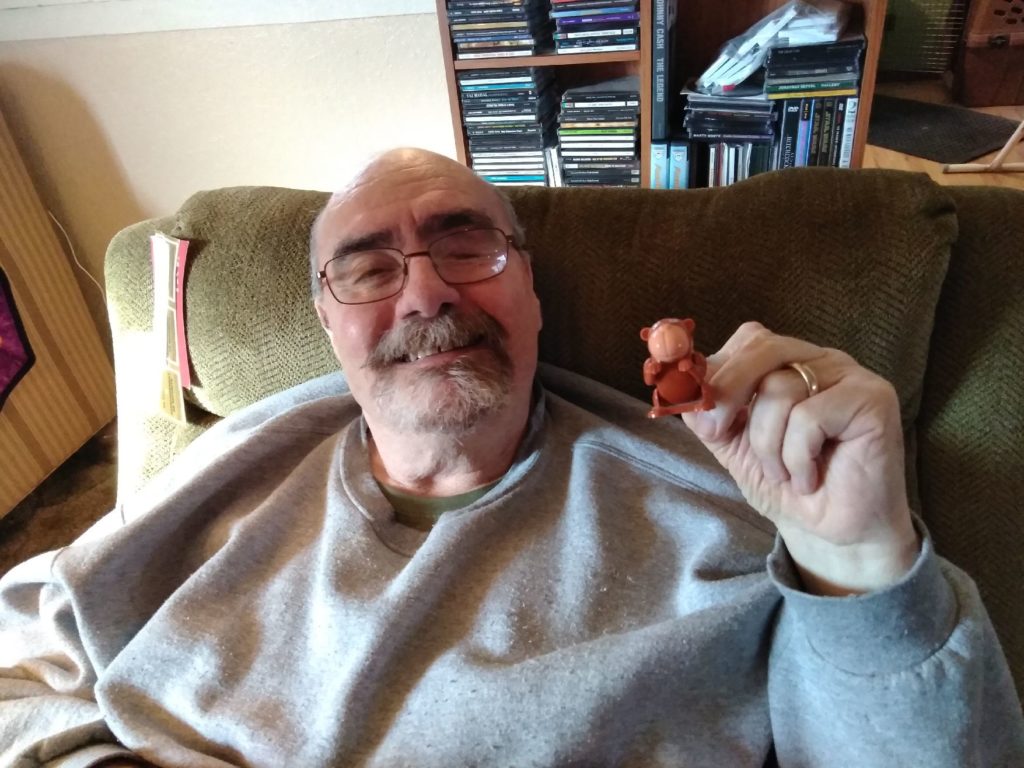 Aphasia Changes Your Life
My day-to-day life is up and down. My speech is getting better. Reading is getting better. Writing is slowly getting better. The worst thing is that it is hard to understand some times. Relationships are ok. My wife has been a champ. I know it has been hard for her.
But There Are Things That Help
The Constant Therapy app helps a lot. It helps my math, speaking, and listening to sounds and voice mails.
And Things You Learn Along the Way
Hang in there, and try not to get so frustrated. It is hard.
What Caregivers and Professionals Can Learn From Me
The best thing for both caregiver and SLPs to know is we need to be a team. We are in this together.
I watched a video, and in the video, a woman said, "I am the same person" after having a stroke/aphasia. I am glad for her. My "same" person has gone away. It might be close to my original person, but my life has changed.

Caregiver
My father had a stroke and brain surgery.
Aphasia Changes Your Life
My father is now deceased, however, he suffered for 13 years. He was a brilliant lawyer who could no longer read and had difficulty finding his words.
But There Are Things That Help
He used an iPad app to communicate.
And Things You Learn Along the Way
All of his intelligence was still there. We learned to be patient and listen to nonverbal cues as well as verbal ones.
What People with Aphasia and Professionals Can Learn From Me
It can be frustrating.

Professional
Jodi works as a speech-language pathologist in Jacksonville, Florida.
I became interested in aphasia right out of graduate school when one of my first patients had aphasia. I was so motivated by her strength, intellect, and drive to help others with aphasia. She taught me so much. I went to my second ASHA convention and heard Dr. Audrey Holland and Dr. Roberta Elman speak about aphasia groups, re-engagement in life, and helping those with aphasia. I was completely inspired.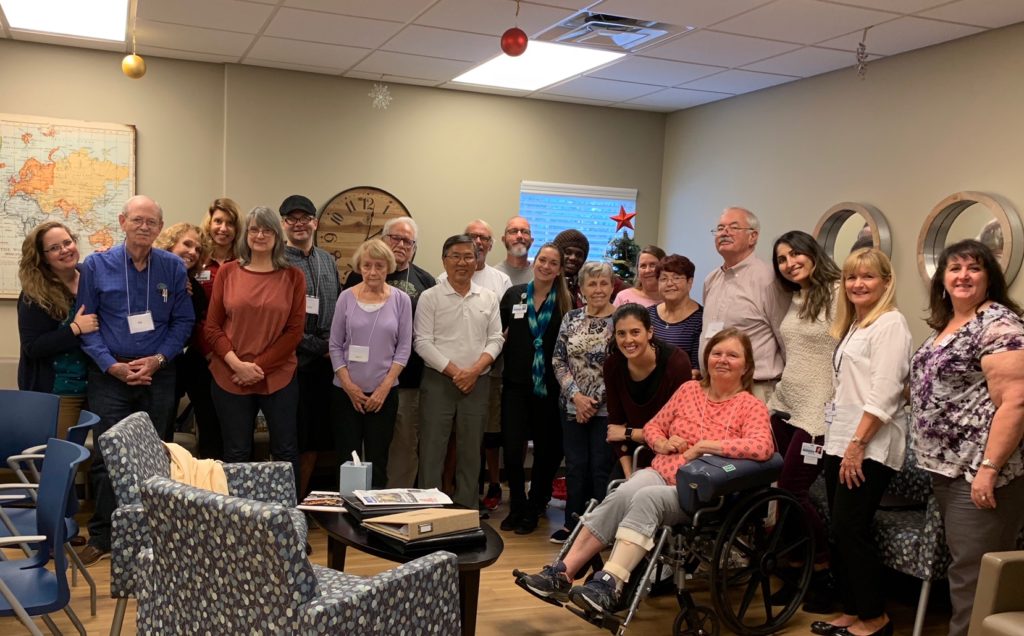 What I've Noticed Along the Way
The biggest frustration to me is the lack of awareness about aphasia in our world. It is heartbreaking to meet someone six months after their stroke or brain injury, and they have never heard the word aphasia before.
The biggest joys come every day in working with people with aphasia. It truly is the human connection for me. Helping someone reach their own personal goal and being a part of helping them live successfully with aphasia––whether it is reading to a grandchild again, driving, going back to work or church. Every day brings a new joy or learning moment for all of us.
There Are Things That Help
We love Lingraphica TalkPath news, Tactus, Constant Therapy, and the Inkflow app.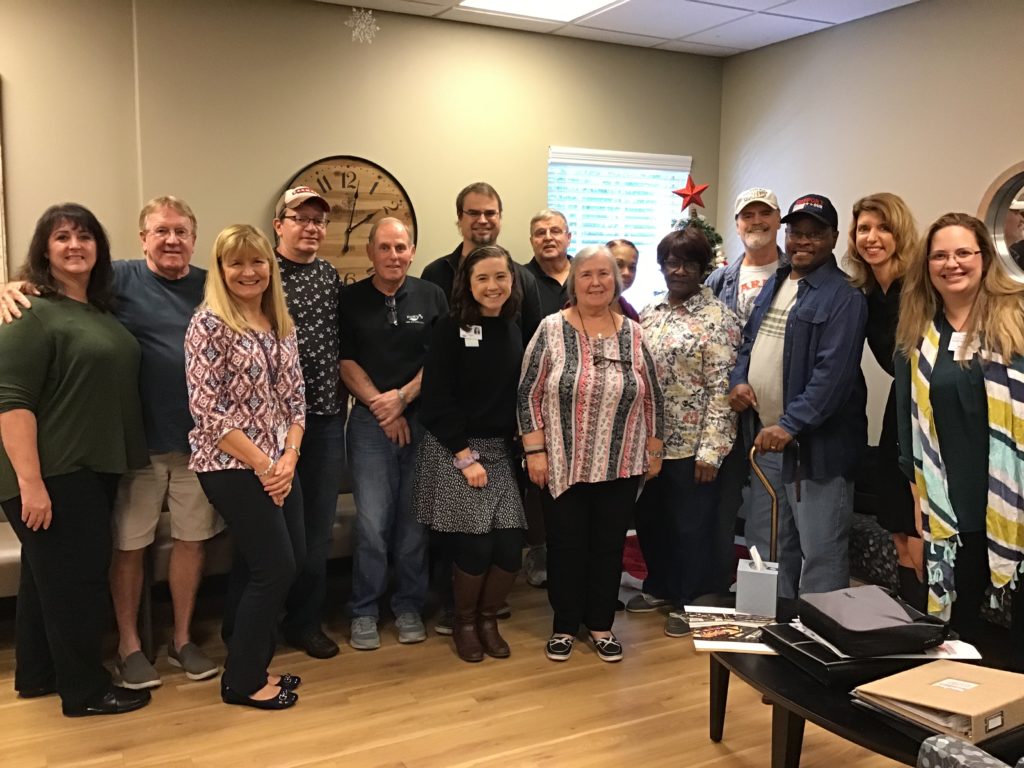 And I Encourage New Professionals to Learn About Aphasia
Advocate for those with aphasia. You can help make a difference and spread the word in your community, such as hospitals, schools, or restaurants.
What People with Aphasia and Caregivers Can Learn From Me
We understand that aphasia does not affect one person, it affects family, friends, and communication partners.

Want to Be Featured in a Future Article?
Aphasia Threads is an on-going project created by the National Aphasia Association. If you'd like to be featured, don't leave a comment. Instead, please read the opening post for more information or fill out our form and we'll contact you.