Welcome to the Aphasia Threads Project, which weaves together three points-of-view: people with aphasia, caregivers, and the professionals who help each family navigate aphasia. Each week, we bring together three unrelated stories, one from each member of this triad, to learn from their experience. This week, we're hearing from Patti, a person with aphasia, who had a stroke in 2016. Then, we'll hear from Joyce, who is a caregiver. Finally, we'll hear from Sierra, a speech-language pathologist in Eugene, Oregon.

Person with Aphasia
On May 15, 2016, I went to the ER with chest pains. I was 61 years old, married with two sons and working as a preschool teacher. After many tests, the doctors discovered that I had "takatsumo cardiomyopathy" or "broken heart syndrome." And that night, I suffered a left-sided stroke. After having a tPA, I awoke confused and without speech. I spent a month in the hospital, relearning to sit, walk, and trying to talk. Then I went to Marianjoy for PT, OT and speech therapy for four months. In the end, the therapist stated that I had anomic aphasia.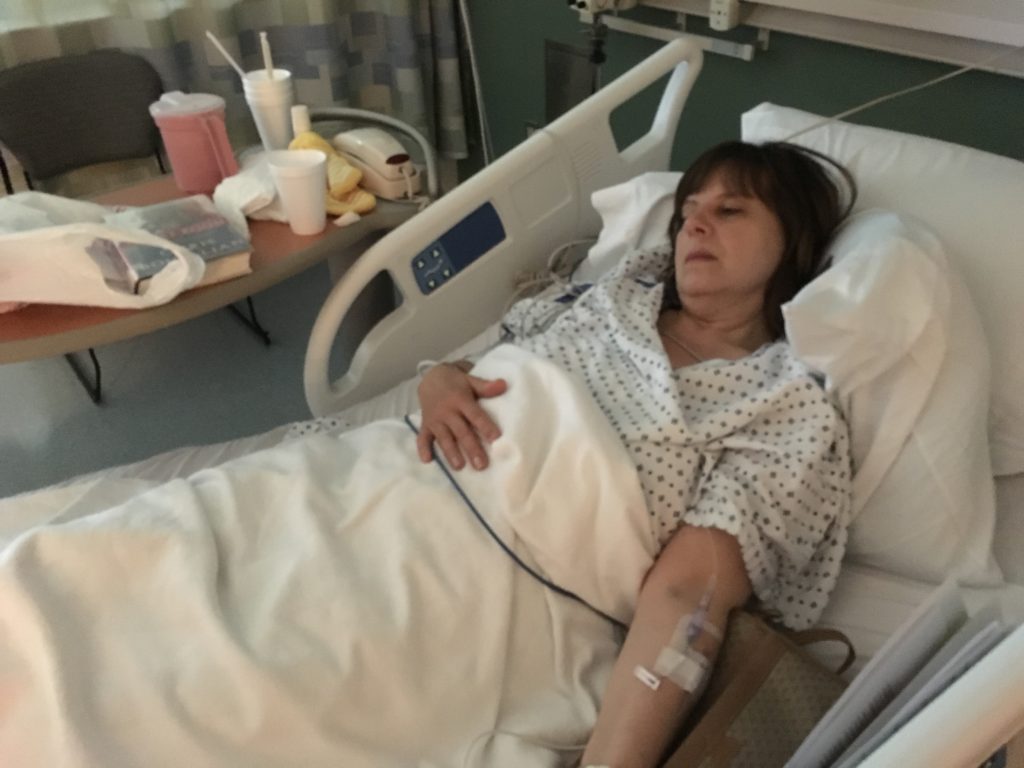 Aphasia Changes Your Life
Having aphasia has been the most difficult thing in my life. I had to leave my job because of my anomic aphasia. I am without work, and that makes my life SO BORING! I loved talking to family and friends, but I get SO FRUSTRATED as I struggle to speak. Most people tell me that I'm doing well and didn't even know I have aphasia… but I do!
But There Are Things That Help
Right now, the only thing that really helps me is to talk and have people be patient. Sometimes, I need the first letter to think of the word I struggle with, and then I've got it.
And Things You Learn Along the Way
First, have a good cry! Aphasia is the most difficult and frustrating thing to deal with. So cry, and then try your best to learn to speak. Read books about aphasia, try writing, and never give up.
What Caregivers and Professionals Can Learn From Me
Please know that aphasia is unique and difficult for every person. Be patient, understanding, and willing to listen. Try talking slowly. Let people with aphasia VENT and appreciate the difficulties they share. I am so grateful for those who listen and understand my aphasia.

Caregiver
Joyce had a massive stroke on January 15, 2015. Losing her speech was hard to swallow because she was very outgoing and loved to sing. She had to be taught how to swallow, and how to form words without biting her tongue. The biggest issue was dealing with the fact that she could not speak and not knowing why.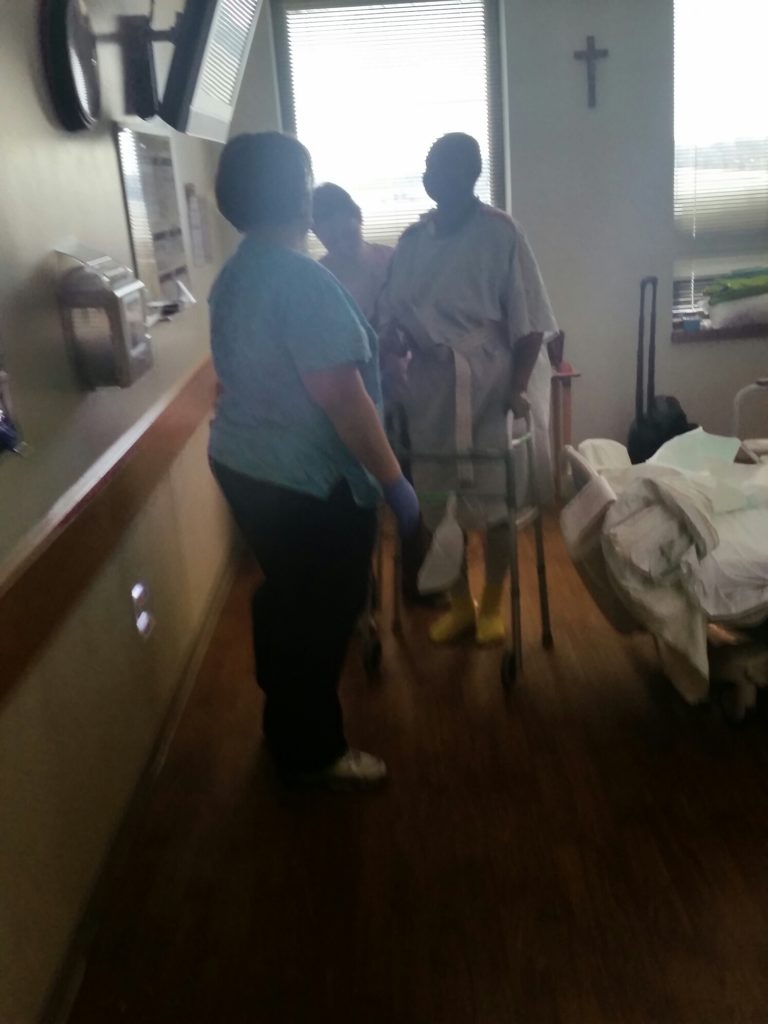 Aphasia Changes Your Life
The fact she couldn't speak affected us. She was the person family members looked to for advice, and we both had to develop patience. This was a major part of day-to-day adjustments.
But There Are Things That Help
I can remember when she first started working with a speech therapist. For whatever reason, she did not react to spoken words, not even her name. One day the therapist asked what was one of her favorite things to do, and I said that she loved to sing. The therapists started to sing a very old nursery rhyme: "This old man, he sings one, he played knick-knack on my thumb" and Joyce chimed right in and didn't miss a word.
Her voice was slurred, but the fact that she recognized the song was amazing. Needless to say, the therapist and I both cried like babies. Finally, we had a way to advance.
She was also in the church choir. I took her to church, and it was like she had never missed a practice. She sang almost every song It had been almost a year between her stroke, going through the first phase of therapy, being released to return home, and wanting to go to church.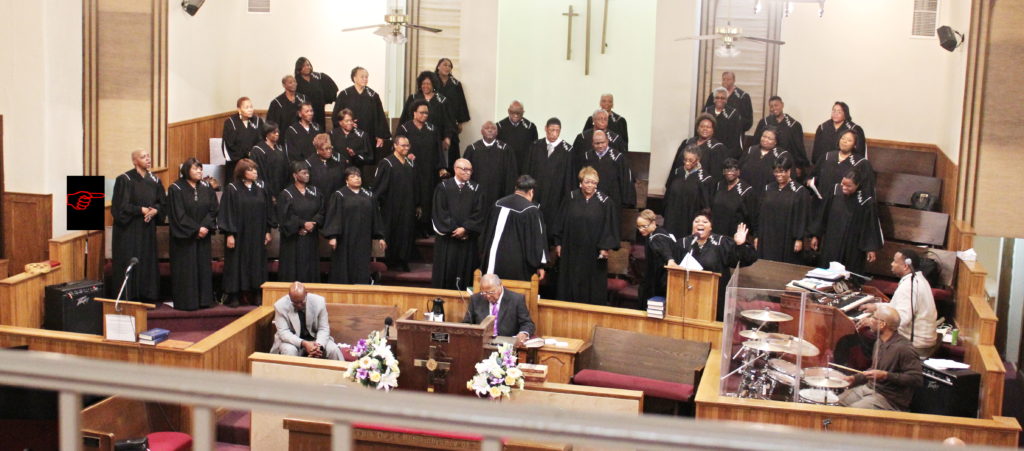 And Things You Learn Along the Way
The biggest advice I would give is to be patient. Aphasia occurs after an injury to the brain, and that must be understood by the caregiver. The more we can learn about how to deal with that fact, the better off we are. Also, put your loved one in the environment where they feel comfortable, such as the park, movies, or their favorite place to go or things they like to do. We have to realize someone dealing with aphasia is more frustrated than we are.
Joyce loved to drive. I would take her on rides just riding through the city, which also helped her use her memory by seeing the house she grew up in, old high school, church, etc.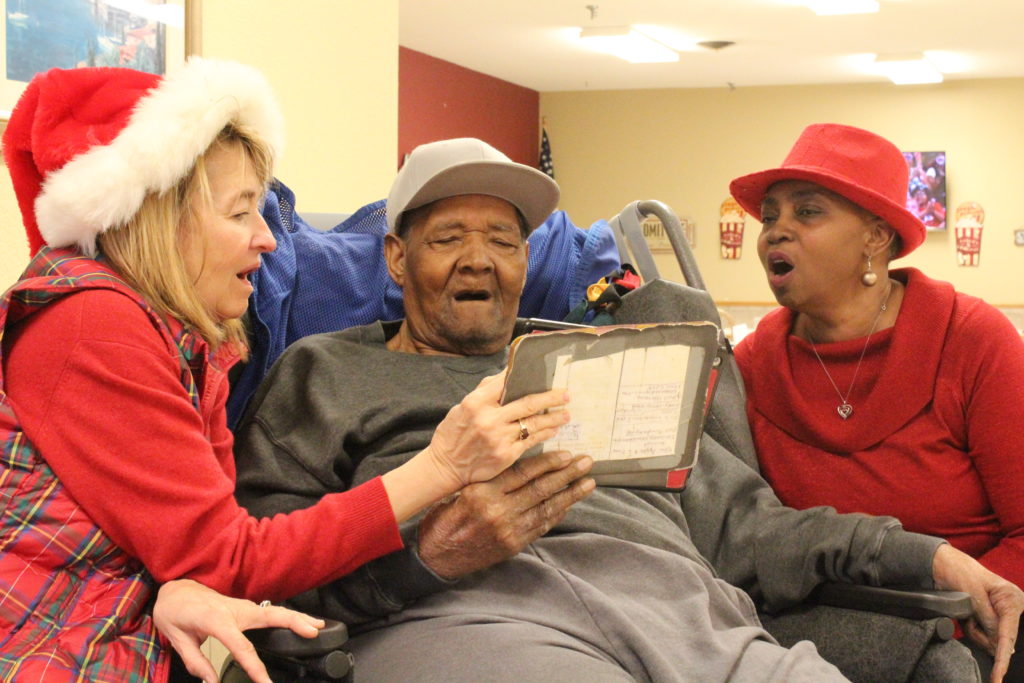 What People with Aphasia and Professionals Can Learn From Me
I was truly blessed in the fact that the people that worked with her were also patient with me, helping me understand what she was going through. As a caregiver, it must be understood that it is not something you can see, and aphasia truly does not have a quick fix. Again, patience is a HUGE part of recovery.
So be patient, do not get frustrated, always engage in being positive, talk to your loved one, and try to get them to talk back. Do something fun AND funny every day; make them laugh. Do something that they are a part of that will make them look forward to doing every day. Play music, poetry, or a church sermon a little louder than normal but not blasting. It seems everyone reacts to noise.
Give them responsibility and make them feel wanted and worthy.

Professional
Sierra works at Eugene Speech Therapy in Eugene, Oregon. She's a featured affiliate.
I became interested in working with people with aphasia during my medical externship in graduate school. There was a woman we worked with who was learning to use a speech-generating device because she had severe Broca's aphasia. It was amazing learning, as a naive student, how aphasia can affect people — not only the client but also the family and friends. It seemed like important work to do.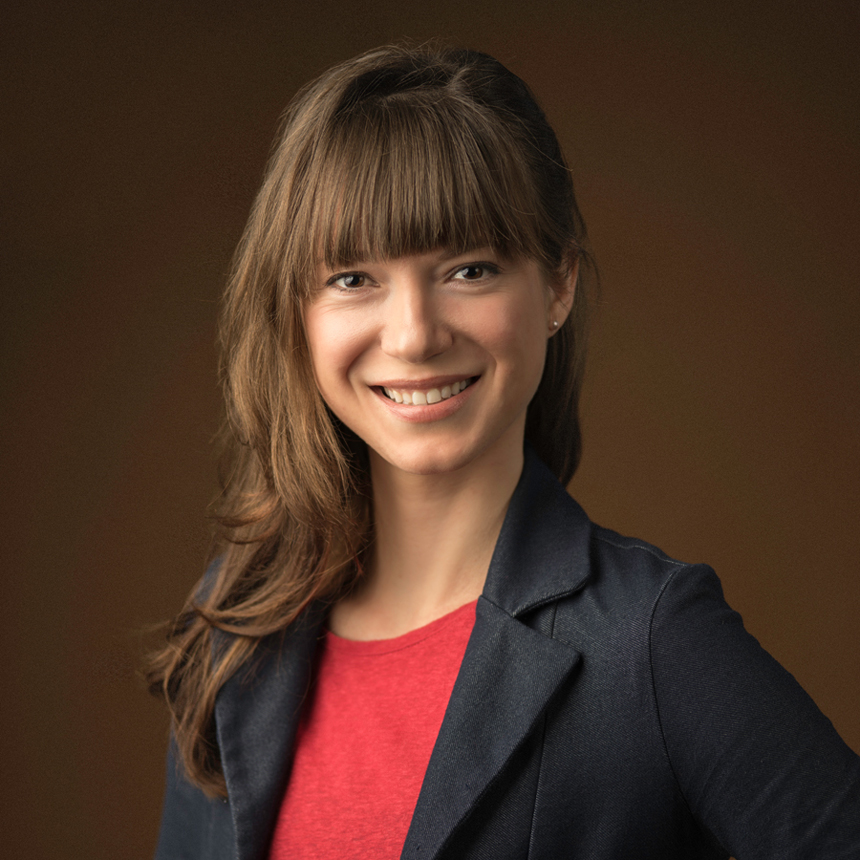 What I've Noticed Along the Way
One of the most common frustrations I see is that people want to return to their prior selves. People remember what they could do before aphasia and when they come in, ask me how they can "get back to their old self." It can be a process to come to terms with a new set of skills and weaknesses.
The joys of treating people with aphasia are usually little accomplishments. It is all about the little gains. Those are huge! We celebrate when someone is finally able to communicate something to their loved one, when they can say "yes" or "no," or when they get an 85% accuracy vs 70%.
There Are Things That Help
I think that using evidence-based practice is key. If we utilize therapies that are structured, intensive, and backed-up by research, we can make bigger gains. I also think that the field of Augmentative and Alternative Communication (AAC) is exciting, from low tech to high tech options. Once people start using AAC in conversation, it makes a world of difference for them. Lastly, I really like when caregivers are involved; it is critical to the success of people with aphasia. Practicing in any way and continuing to participate in social exchanges, usually with the help of a partner, makes for better outcomes and speaking ability.
And I Encourage New Professionals to Learn About Aphasia
Stay up with the research, take continuing education courses, jump into assessing for, programming, and training high tech AAC devices, and always adapt to what the clients' goals are. If they want to work on something, they will be more motivated and happier. It is difficult work that takes a long time, so keep them interested by checking in on their personal/meaningful objectives.
What People with Aphasia and Caregivers Can Learn From Me
One of the hardest things I experience is when family members spend our therapy time trying to convince me that their loved one with aphasia once was a successful person. They are worried that I will judge their loved one. It couldn't be further from the truth. While it is nice to have reminders of who the person was, if you are working with a good SLP, they will know that your family member used to have a different life. I want people to know that I respect that my clients used to be different, but now they have come into a new self, and that should be respected, too.
Change can take time and we may try certain therapies for a while and then, we may switch it up. We are trying our best to make the biggest difference.
Never stop working to improve! Speaking is a lifelong necessity, so practicing can take just as long. Research shows that changes can be made years after a stroke, so please consult with an SLP so they can guide you in the right direction.

Want to Be Featured in a Future Article?
Aphasia Threads is an on-going project created by the National Aphasia Association. If you'd like to be featured, don't leave a comment. Instead, please read the opening post for more information or fill out our form and we'll contact you.