The National Aphasia Association had an incredibly busy 2019. What have we been doing?
Highlights of 2019
Over 6000 people took our communication tips quiz. The average score was 89%, though 2112 people received a perfect 100% score!
Released our free e-book, The Aphasia Caregiver Guide, a few weeks ago.
Began our wildly successful Aphasia Threads posts, bringing together the stories of people with aphasia, caregivers, and professionals who work with people who have aphasia.
Started aphasia-friendly video chats.
Established our legacy pages feature.
Published hundreds of articles about aphasia.
Continued our online book club.
Reached 1000 affiliates in our database.
Offered users aphasia resources and support over 800,000 times this year.
Our Gift to You
And we're not done yet. We once again have prepared a little gift for you; our way of saying thank you for all of your support this year. You can download our free PDF of some of our top stories from 2019 to print out or read on a digital device.
The PDF contains helpful tips, such as incorporating pets into your aphasia therapy and communication strategies when you have primary progressive aphasia. You'll find coverage of new research, word games, and plenty of posts about aphasia and the fine arts. Plus we kicked off new projects in 2019, such as Aphasia Threads and our legacy pages.
Click the image below to get to our form so you can download your free copy today. And please pass it along to anyone you think may benefit from it!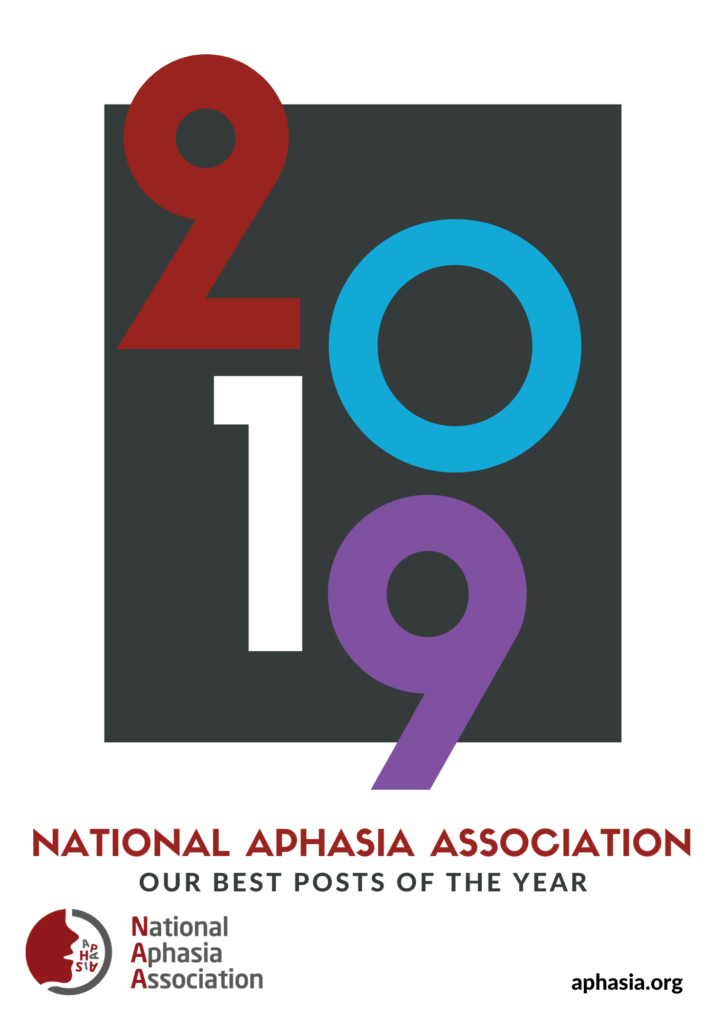 Image: NordWood Themes via Unsplash