While the Aphasia Threads project brings together the stories of people with aphasia, caregivers, and professionals, a group of people with aphasia decided to tackle the questions collectively.
Neuro Rehab Network in Clarksville, Maryland tackled the questions together as a group. These questions were answered by the Aphasia Book Club, which is a group led by Julie Rowlett, a speech-language pathologist with Neuro Rehab Network.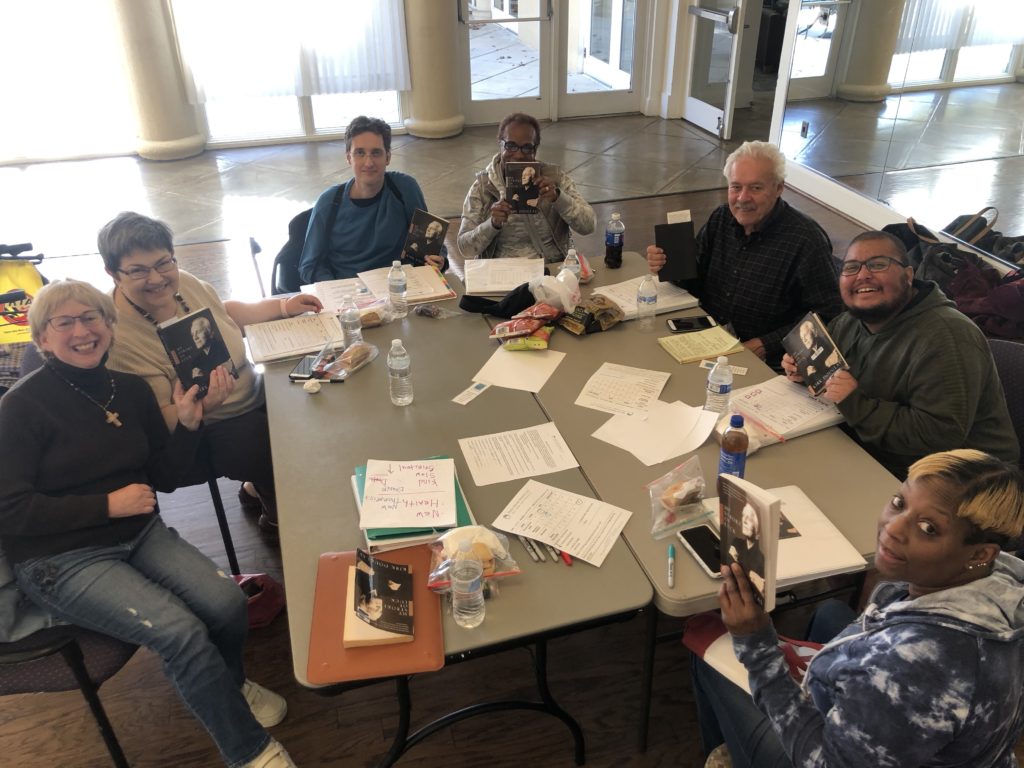 We Each Have an Aphasia Story
I had two strokes.
I had a stroke.
I have aphasia that is progressive – PPA.
I have a neurological condition.
Aphasia Changes Your Life
My family is concerned about me.
Communication is difficult.
I get tired more easily.
Friendships change.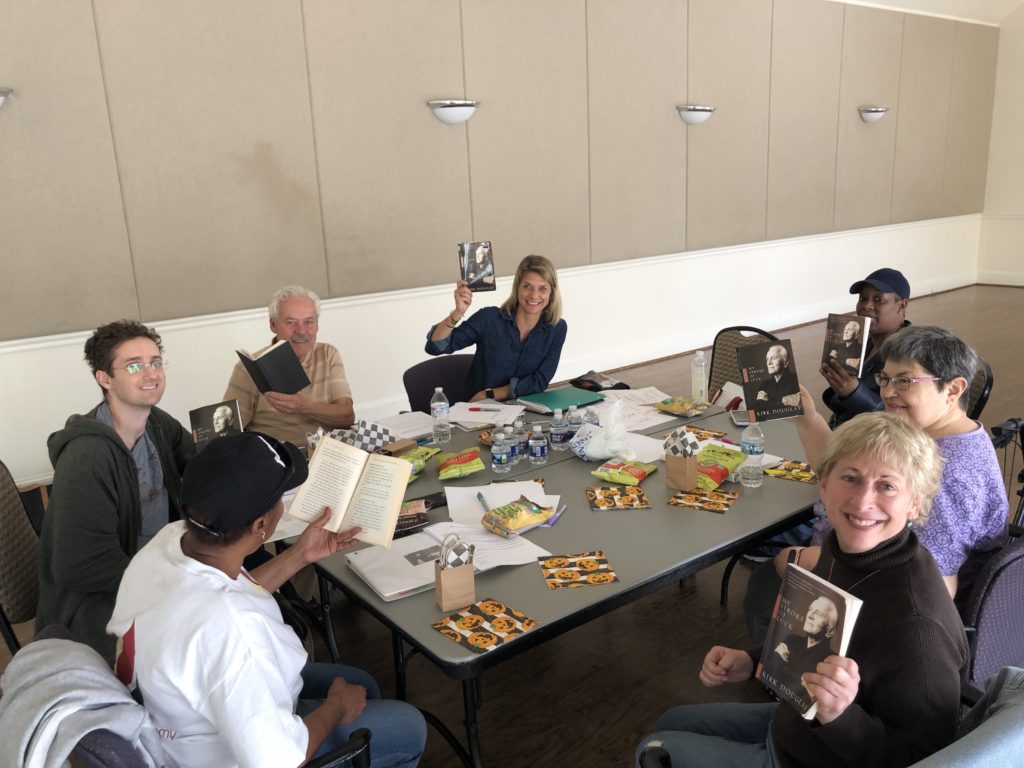 But There Are Things That Help
Writing key words helps me to communicate more clearly.
I never thought I'd be able to read again. However, our Aphasia Book Club provides me with two critical tools that allow me to be successful. Having both the visual and auditory formats helps me to track the words at my pace, so I can comprehend the content.
Groups help me connect with others with aphasia.
And Things You Learn Along the Way
Keep trying; never give up!
Go to therapy.
Be patient with yourself.
Caregivers and Professionals Need to Know This About Aphasia
Joining with others with aphasia is like an "Aphasia Family."
We are the same but different.
Talk to me. It may take more time, but I will get it out.
It helps to know other people with aphasia.