A lot of exciting news has been happening in the aphasia community in the last few weeks.
The American Stroke Association announced the 2023 Stroke Hero Awards. According to the organization, "The Stroke Hero Awards are awarded in six categories to those who educate, inspire and raise awareness about stroke locally or nationally."
Those six categories included many members of the aphasia community, such as the Caregiver Hero, which was given to Justine Knight for aiding her father, Peter. Mariah Fisher won the Pediatric Hero award for her incredible journey to recovery following a stroke at age 12. Finally, recent Ask the Expert speaker, Debra Meyerson, won the Survivor Hero award due to her tireless advocacy work, including a 100-day bike trip across America covering 4,548 miles.
Congratulations to all of the Stroke Hero winners.
Also in the news, the Burke Rehabilitation Hospital announced the establishment of the Barbara and Steven Kessler Aphasia Center. Both Barbara and Steven Kessler sit on the NAA board; Barbara as Vice-President of Community Outreach and Education, and Steven as a long-time member.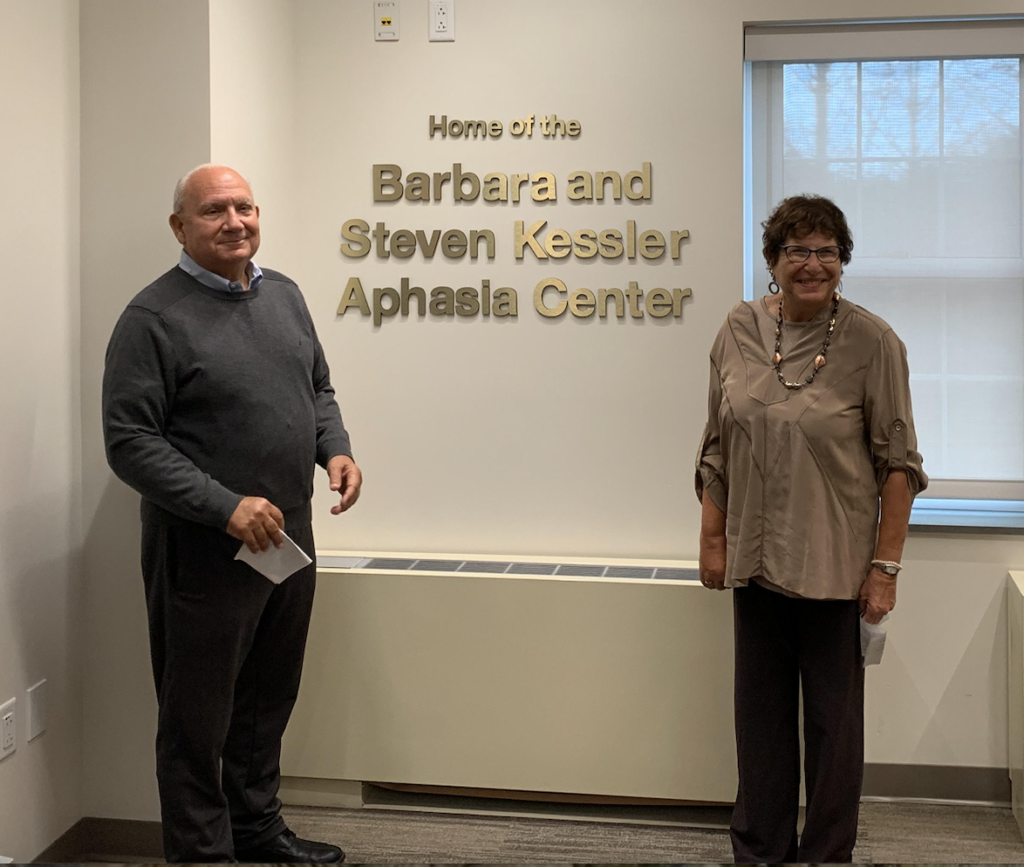 The Kesslers state,
We are excited to commit to a multiyear program to expand and enrich speech therapy programs and services for aphasia. We are working closely with Burke to create innovative rehabilitation services incorporating technology, music, and a broader range of speech therapy, to enable people with aphasia to live actively in their communities.
Barbara and Steven recently spoke about the new aphasia center during the Aphasia Cafe, discussing ways the new center will incorporate self-care. We will bring you more news about the new aphasia center in the future.