Run, don't walk, to the theater for the new aphasia documentary, Gabby Giffords Won't Back Down. During a year when more people than ever before learned the term 'aphasia' due to Bruce Willis's announcement, Giffords' movie gives concrete insight into life with aphasia and the steps toward recovery. We've been eagerly awaiting the release of this movie since we first heard the announcement.
Common Sense Media calls it "an inspiring, intense doc [that] promotes empathy and perseverance," and RogerEbert.com states, "This documentary is about resilience and advocacy, but most of all it is a love story."
Darlene Williamson, president of the NAA, attended the Washington D.C. opening. She calls the film, "a very powerful and educational tool," hoping that it extends outside the aphasia community to give the general public true insight into what it is like to live with aphasia. She explains,
Seldom does one have the opportunity to see the progress of someone who acquires aphasia — from the outset. That is an amazing aspect of this film. Since Gabby was videoed from the outset of her rehabilitation, the viewer gets to see where the journey with aphasia begins.

And then they can see what is possible with good professional help, good support, and a positive attitude. Gabby's charisma and her absolute dedication to overcoming both her physical and communication challenges shine throughout the film.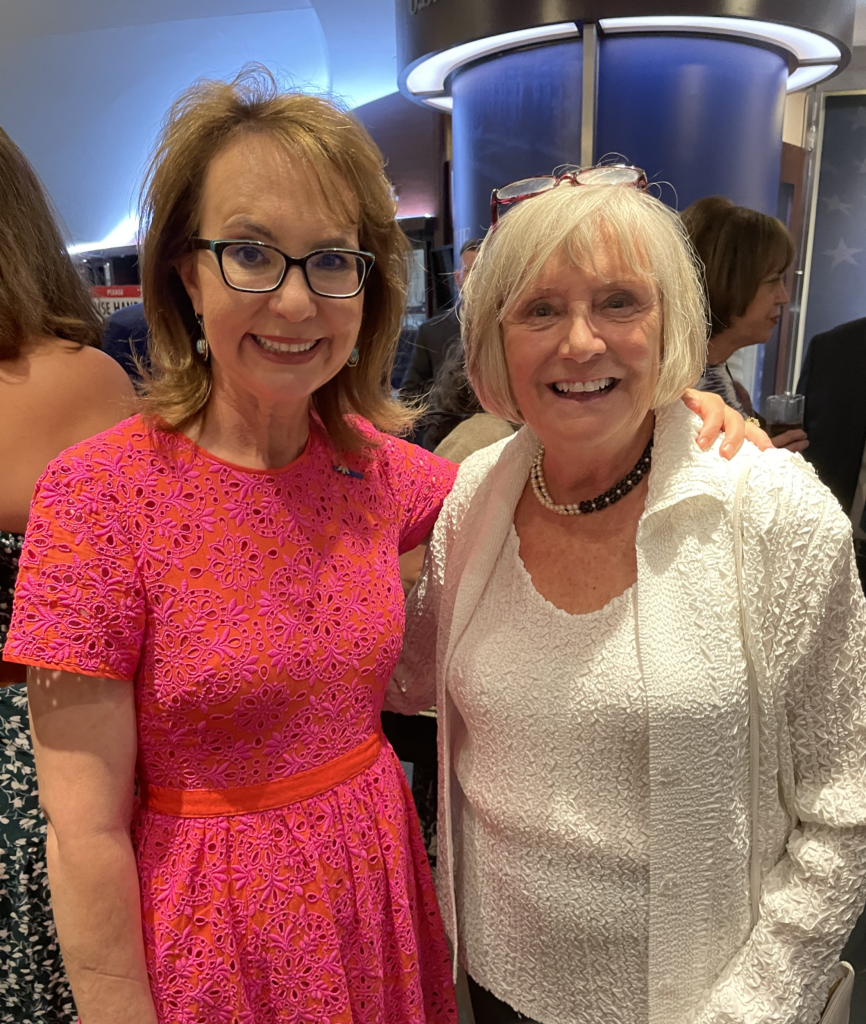 The movie is currently in theaters around the country, and you can check in your area for local times and viewings. Before you go to the film, be sure to look at the amazing coverage the film is getting, including this 360-view by the Washington Post on Giffords' aphasia, the aftermath of the shooting, and the making of the documentary.
Williamson states: "I hope the movie allows viewers to understand how a person can live successfully with aphasia and make meaningful contributions to their community. The filmmakers were sensitive and masterful in weaving the messages of the film together to create an educational, impactful, and heartening documentary."
We hope you get a chance to see it in theaters, and we'll provide home streaming or renting information when it becomes available.