Welcome to the Aphasia Threads Project, which weaves together three points-of-view: people with aphasia, caregivers, and the professionals who help each family navigate aphasia. Each week, we bring together three unrelated stories, one from each member of this triad, to learn from their experience. This week, we're hearing from Chrissy, a person with aphasia, who had a stroke in 2017. Then, we'll hear from Kevin, who is a caregiver for his wife and their young child. Finally, we'll hear from Alissa, a speech-language pathologist in Kansas City.

Person with Aphasia
I had a stroke two years ago on February 18, 2017.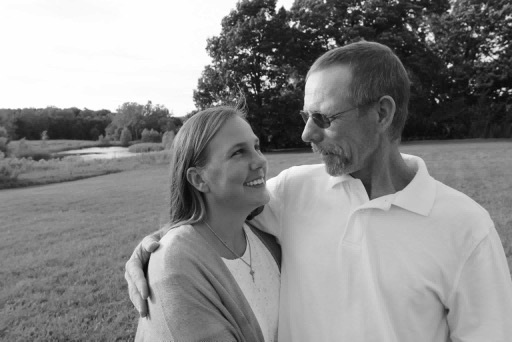 Aphasia Changes Your Life
Frustrating. I didn't talk for a week after my stroke.
But There Are Things That Help
Point at pictures, speech therapy, crossword puzzles, word cookies, and sign language.
And Things You Learn Along the Way
Don't give up. I'm getting better every day.
What Caregivers and Professionals Can Learn From Me
Don't treat your patients like they're stupid. Your mind is intact. People assume your mind is gone.

Caregiver
Aphasia entered our life on May 9, 2016, when my wife of 15 years had a stroke. Our child was 14 months at the time. I never knew what aphasia was and have learned a lot about this condition.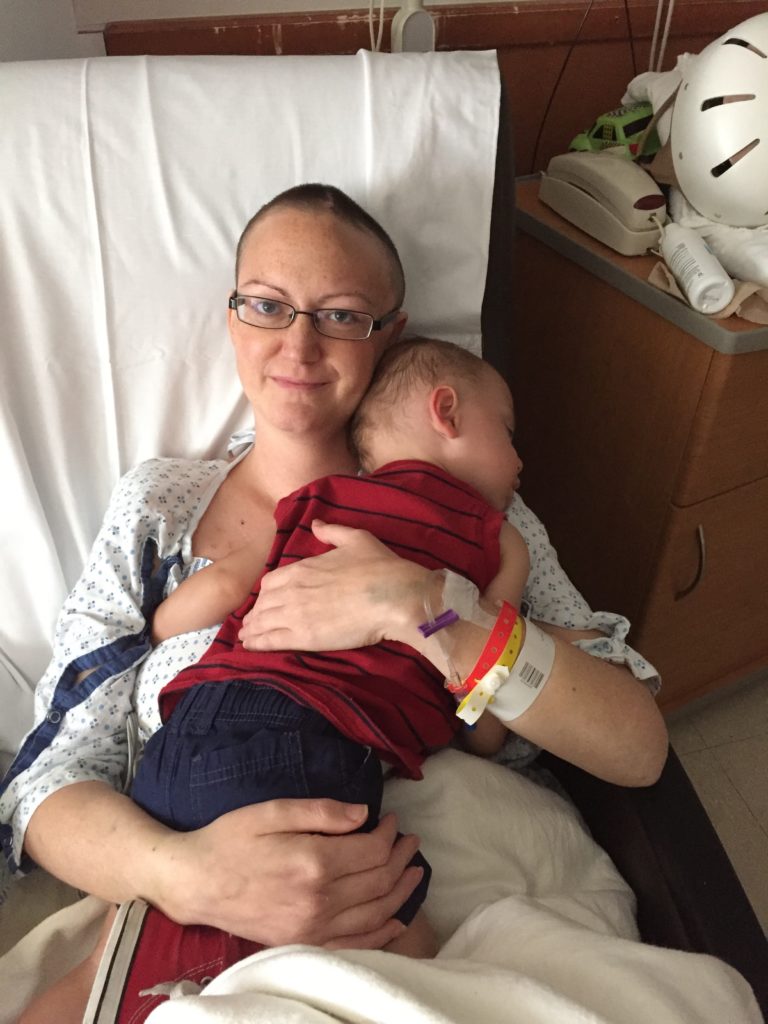 Aphasia Changes Your Life
Aphasia affects our lives on a daily basis. From communication problems to constant frustration and failure to understand one another. It has become a really difficult situation in our lives. The constant frustration has left us fighting with one another and has definitely left me feeling alone at times. We have a four-year-old old child as well so it can get extra frustrating at times. Our child knows that mommy is often feeling tired and can't be the mom she always wanted to be, so he tends to come to me for a lot and sometimes can make our situation even more difficult.
On the other hand, it has also been a blessing. I know, how could having a stroke or aphasia be a good thing ever? Well, this has brought us a lot of patience and has made me more compassionate of a husband and father. In some ways, I think it may have made our marriage stronger. In some ways, due to the lack of communication skills, my wife has made us give up on a conversation, even when we disagree. Which I can say sometimes helps avoid fighting. I know it sounds horrible to say, but it is true. I know they say you should always allow the person with aphasia to get out their words, but when I have a four-year-old in my ear at the same time as the person with aphasia, my mind can feel like it is being scrambled.
I have found my comfort place in my mind. I know the struggles we face in the future, but my wife is worth every bit of struggle, frustration, any emotion you can think of. She is my shining star and always will be a great example of how to work hard for everything in life and you will be rewarded. That is a priceless lesson for me and our child to learn. The positive outweighs the negative in so many different ways. We are just blessed and lucky to have her here with us.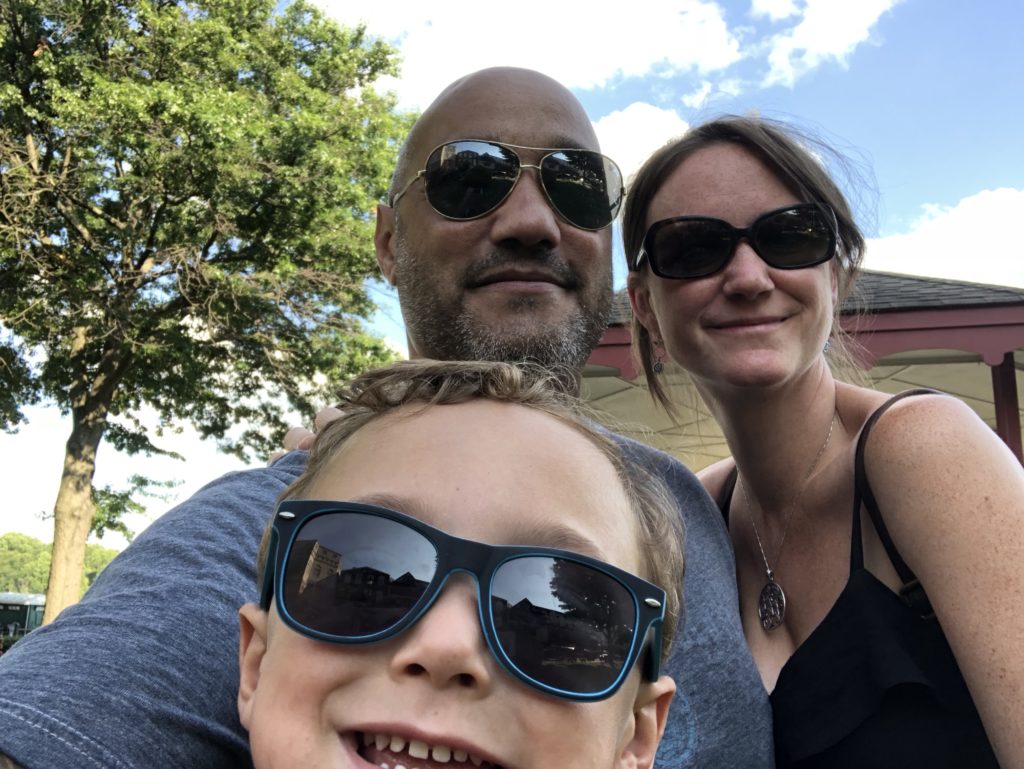 But There Are Things That Help
Technology has been key in my wife's recovery. There are apps for apraxia, phonemes, and language, and also using her iPhone to practice saying words into her phone to learn the spelling and pronunciation. These tools can be very good tools to help, and her recovery has come a long way because of these tools. We have also found a teaching college that offers free speech classes and also has an aphasia group for survivors which we attend every month and has been therapeutic to her. We are so lucky to have found this place and if you live near the Philadelphia area, try to find Salus University. They are awesome people and are doing a lot of great things in the aphasia field.
And Things You Learn Along the Way
Patience, understanding, and compassion are the key to living with someone with aphasia. Just also be mindful of what your loved one is going through, as it can be easy to look at the negative and dwell on your new hard life. Just remember how hard it is on the person who can't communicate and can't be themselves anymore. Anything else is a drop in the bucket comparatively speaking to what they are dealing with. Not that your feelings don't matter, because they do. I'm only saying be aware of everyone who has been affected by this and learn your place in their recovery.
Getting to a place of peace in your brain will serve worlds of enjoyment and just knowing you still have the one you love to share your experiences with is truly priceless. For me, I have just found my piece of mind; it took three years, but I'm there and it's wonderful. For me, finding support groups such as National Stroke and Heart Association and also National Aphasia Association are amazing sites to get feedback and just to tell your story and get advice and from others in similar situations. They are also great for finding new studies and ways to better yourself and the person with aphasia.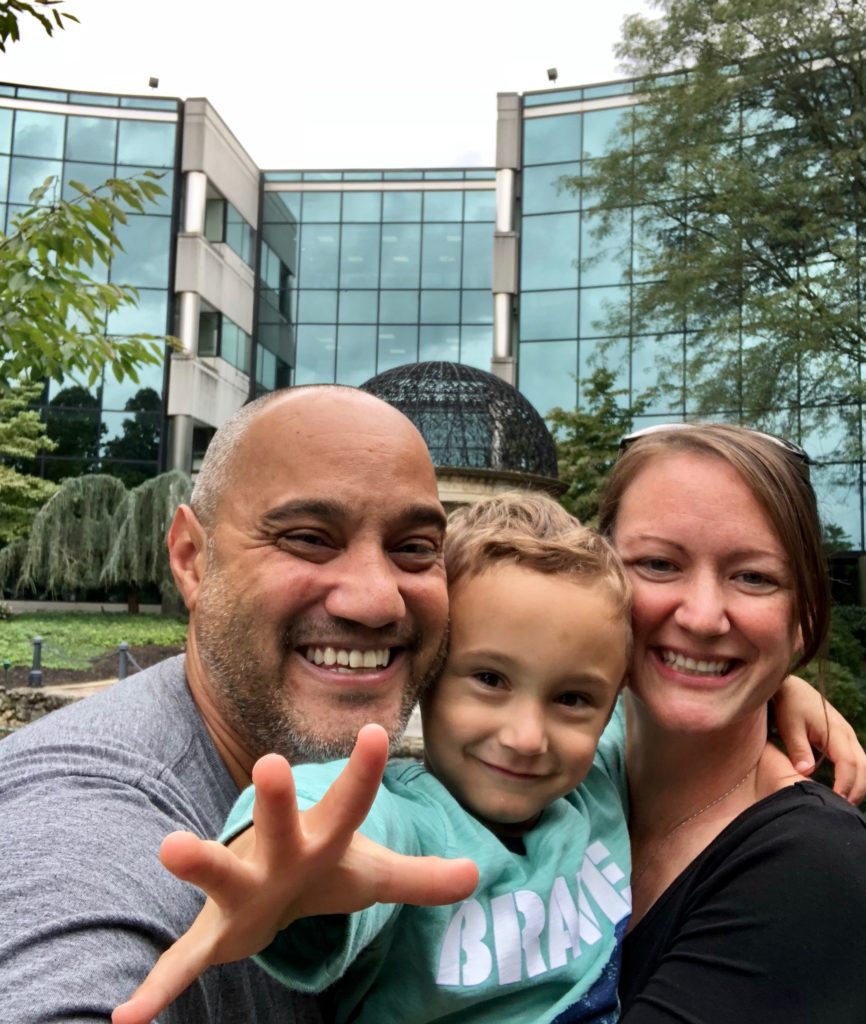 What People with Aphasia and Professionals Can Learn From Me
Caregiving is an extremely hard but also rewarding experience. It can be both physically and mentally challenging, but in the end, can bring great closeness and an understanding about yourself and how tolerant the human mind can be. For speech pathologists, I would just say to always be patient and learn your patients' most challenging aspect to their aphasia. Ask the patient to be a part of what your plan is for them, and remember that aphasia is a loss of language, not intellect. So they are able to express their wants as well; they just need patience. Don't only follow a curriculum; be open to the patient's input.

Professional
Alissa works as a speech-language pathologist in Kansas City.
I love working with adult and geriatric patients, but I specifically love working with people with aphasia. Aphasia is challenging because just as every human and every brain is different, every presentation of aphasia is also unique. I love the diagnostic process as I begin learning about my patient and who they are (outside of aphasia), and then the treatment process as we begin to 'unlock' the different challenges that aphasia can bring.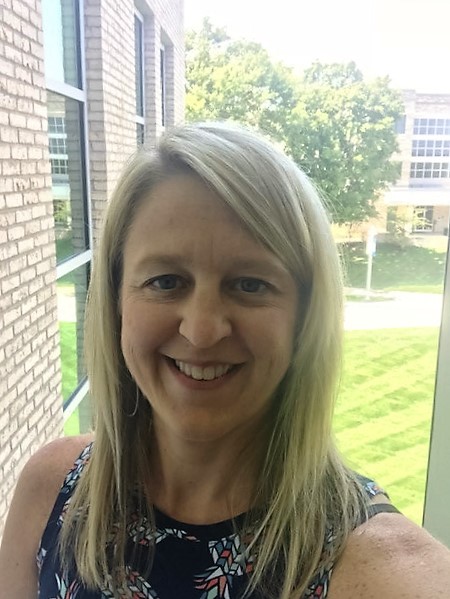 What I've Noticed Along the Way
The biggest frustration is in the waiting. Treatment is incredibly important, but so are time and patience, and these can be hard to come by when you're walking through aphasia. I haven't had aphasia so I can't fully understand, but I can empathize and promise to walk alongside my patients in the process. The greatest joys are watching patients take on challenges, push through the hard times in order to continue participating in their lives, and, of course, when we see progress in overall communication. I have so many stories of triumph from my patients with aphasia–it's truly a privilege to get to be a very small part of their stories.
There Are Things That Help
Patient-centered goals.
And I Encourage New Professionals to Learn About Aphasia
Education before remediation. I teach an aphasia class here in Kansas City, and this is the first thing I teach my SLP grad students. Until you have educated your patient and their family members/caregivers about aphasia (or any communication/swallowing disorder), you have no room to start treatment!
What People with Aphasia and Caregivers Can Learn From Me
Although aphasia is incredibly frustrating, there is hope because people with aphasia DO get better! It is a process–a marathon and not a sprint–but as an SLP, I get so excited as I watch patients with aphasia become experts on the subject and improve greatly over time. No one plans on aphasia, but with hard work and a willingness to never give up, there is so much success to be had!

Want to Be Featured in a Future Article?
Aphasia Threads is an on-going project created by the National Aphasia Association. If you'd like to be featured, don't leave a comment. Instead, please read the opening post for more information or fill out our form and we'll contact you.