Welcome to the Aphasia Threads Project, which weaves together three points-of-view: people with aphasia, caregivers, and the professionals who help each family navigate aphasia. Each week, we bring together three unrelated stories, one from each member of this triad, to learn from their experience. This week, we'll hear from Jennifer, a person with aphasia after a stroke and the wife of Kevin from this Aphasia Threads post. Then, we'll hear from Samantha, who was once a caregiver for her mother who had primary progressive aphasia. Finally, we'll hear from Megan, an SLP in Greenville, South Carolina.

Person with Aphasia
I had an ischemic and hemorrhagic stroke on the left side of my brain almost three years ago. I had a craniotomy to remove the entire left side of my skull. I was 37 years old. I now have aphasia, loss of language, comprehension, and numbers.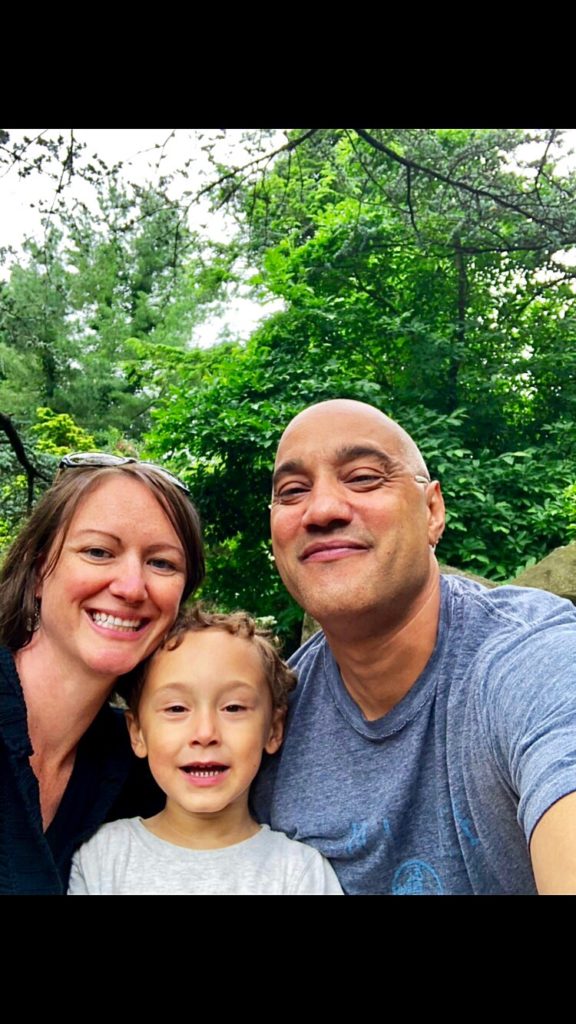 Aphasia Changes Your Life
My aphasia impacts my day-to-day life dramatically! My husband and I have an almost four-year-old son. On a daily basis, I have communication issues. I sometimes struggle with reading bedtime stories and singing lullabies to him. Having a child who is learning letters and numbers, and not being able to help him, is very heartbreaking to me. But aphasia has made us slow down and take life one day at a time, and it has shown us how to appreciate one another in a different way than before my stroke.
But There Are Things That Help
Conversations with my family and friends are one "tool" I use every day. Another is speech therapy, but that is very expensive and is limited by your insurance companies rules. So on the other days, I try to use speech, language and comprehension apps on my iPad.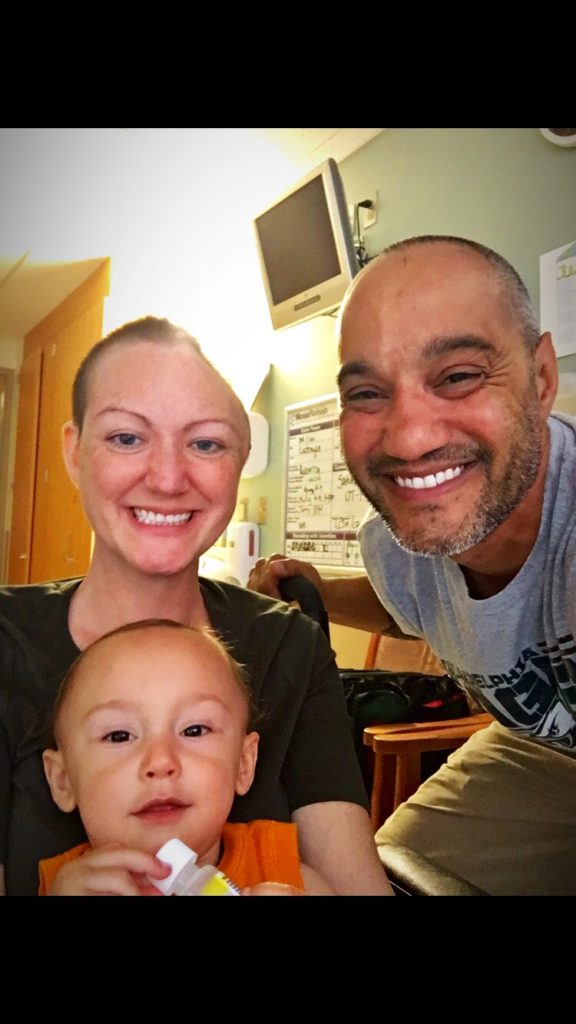 And Things You Learn Along the Way
My advice would be to learn and understand your aphasia condition and embrace the new challenges you face every day. Find new ways to express yourself, such as painting, drawing, reading, reciting poetry, or exercise. Take daily walks if possible and recognize your surroundings. Repeat aloud the things you see around you, to the best of your ability. Stay calm and try to keep your frustrations to a minimum, as this condition can be very difficult to come to grips with.
What Caregivers and Professionals Can Learn From Me
Speak calmly and slowly. Give the person time to understand and communicate when you're in a conversation with them. Have patience with the person who has aphasia. Know the person is there, they just need time.
I would like everyone to know that I wrote this in my own way, but my husband made this coherent for everyone to read. In fact, you know my husband from this Aphasia Threads post.

Caregiver
My mother was diagnosed with primary progressive aphasia (PPA) in early 2015. She passed away 1.5 years later.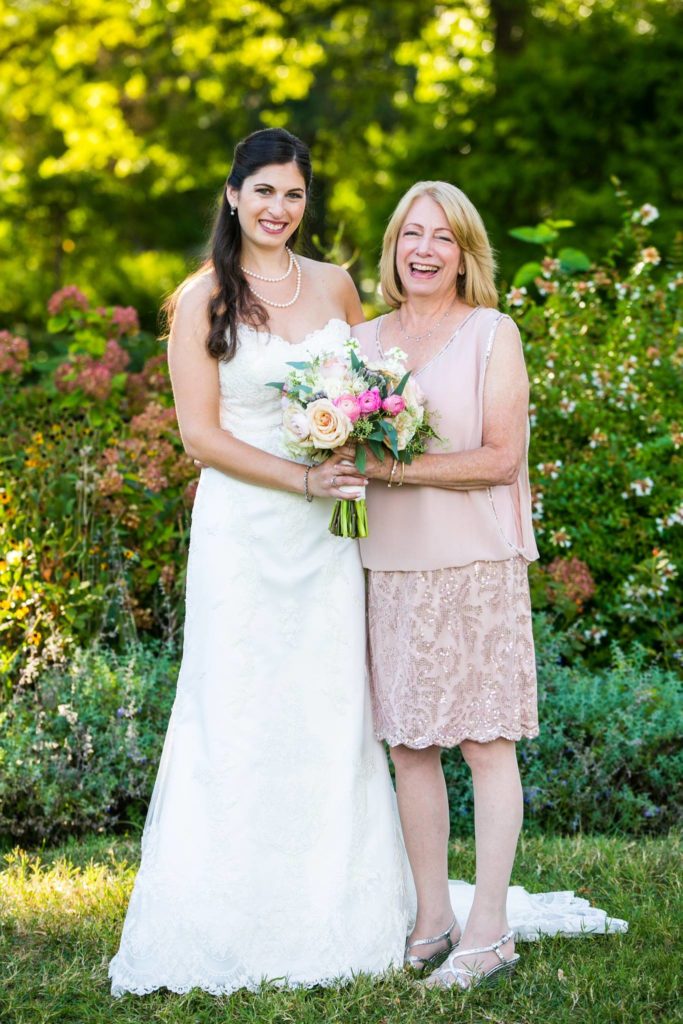 Aphasia Changes Your Life
My mother's condition was, of course, very tough on our family as her health deteriorated, but it was the hardest for her. Though living in New York, I was fortunate to be able to come to see her regularly at her home in the Washington, DC area (where I grew up) to spend time with her and help care for her. I feel fortunate to have learned so much about PPA and to now be able to support other families experiencing it.
But There Are Things That Help
One thing my mom found particularly helpful once her swallowing became very difficult was Thick It liquid thickener powder. A speech and language pathologist who is a close family friend suggested we try it.
And Things You Learn Along the Way
Take advantage of the resources available through the Association for Frontotemporal Degeneration (AFTD), including support groups in your community. It helps to talk to others going through similar experiences.
What People with Aphasia and Professionals Can Learn From Me
FTD / PPA are very rare conditions. My family knew nothing about them at diagnosis, and so we needed all the information and resources we could get. I wish that my mother's neurologist had been more clear about how an SLP might be able to help, even though the condition was progressive.

Professional
Megan works as an SLP in Greenville, South Carolina.
I'm a speech-language pathologist who has worked with people with aphasia since graduate school. My very first client had aphasia. It was such an eye-opening experience for me, and I knew I found my passion! I then went on to work at an intensive aphasia treatment center in St. Petersburg, Florida for several years. I currently work at an outpatient Brain Injury and Young Stroke program in Greenville, South Carolina and lead an aphasia support group.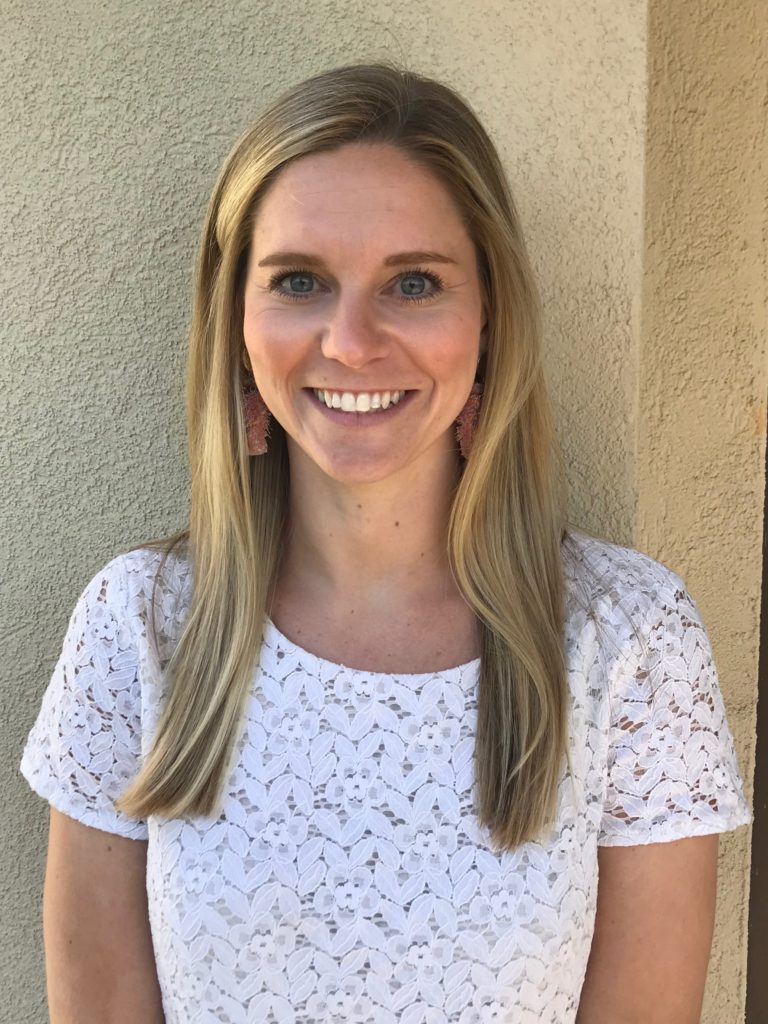 What I've Noticed Along the Way
The biggest frustration in treatment is observing when the person with aphasia is unable to communicate their message after many attempts. The devastation on their face can be heartbreaking. But I love being able to encourage people with aphasia and help them through their adjustment. Helping people with aphasia learn how to advocate for themselves is such a powerful thing to see!
There Are Things That Help
Supported Conversation Approach allows the patient the opportunity they deserve to communicate effectively with others. Life Participation Approach to Aphasia ensures treatment with patients is meaningful and will make a positive difference in their life.
And I Encourage New Professionals to Learn About Aphasia
The person with aphasia wants to be able to communicate with others, so practice conversations in therapy! That can be the best practice.
What People with Aphasia and Caregivers Can Learn From Me
We understand your goal is to be "back to normal" as soon as possible. As an SLP, we will try countless alternative methods until we find the one best suited for you. This is different for every person. Treatment takes time and lots of practice, so please be patient with us! We are working towards the same goal!
To those with aphasia: Keep up the hard work and never give up!

Want to Be Featured in a Future Article?
Aphasia Threads is an on-going project created by the National Aphasia Association. If you'd like to be featured, don't leave a comment. Instead, please read the opening post for more information or fill out our form and we'll contact you.