Madelyn Lawyer: speech-language pathologist, National Aphasia Association affiliate, marathon runner, and expert fundraiser. She ran the Pittsburgh Marathon this year in honor of the stroke anniversary of one of her clients with aphasia as a fundraiser to benefit the NAA. She raised $1005.00 for the NAA.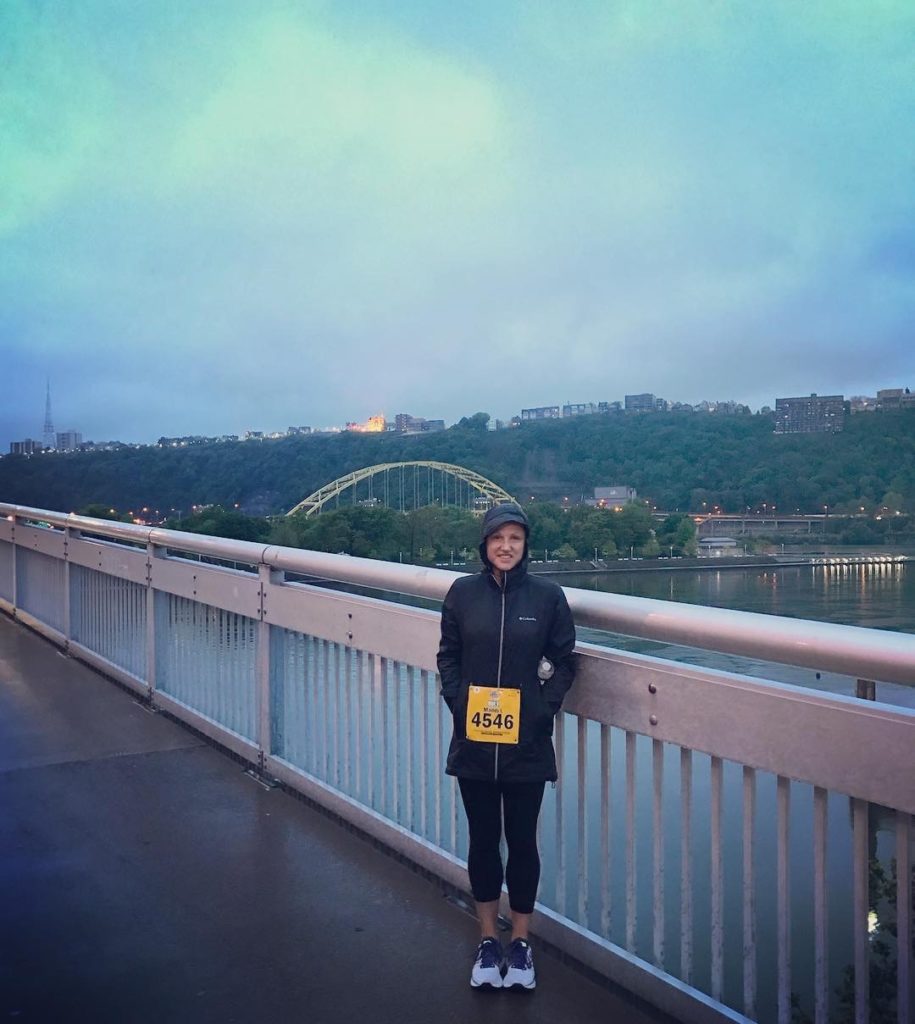 We asked her about the fundraiser and she told us why she chose to honor the stroke anniversary:
I chose to fundraise for the NAA on behalf of one of my young patients with severe, chronic aphasia who continues to work and fight to improve her communication. Her stroke anniversary happened to be the same month as Better Hearing and Speech month, so a marathon to benefit the NAA in her name seemed like an appropriate way to come alongside her.

In working with people with aphasia, I recognize what a lonely place it can be. I want my patients to feel that I am in the "marathon" with them and for them as they continue to work hard each day. If we can raise awareness and help people better understand aphasia and how to communicate with PWA, then we can possibly lessen that loneliness through improved communication.

My profession as a speech-language pathologist is also what I consider my ministry to love on people. As important as it is for me to deliver the best evidence-based therapy to help them improve their language, I feel it's equally important to love them well through supporting them on their journey.
What an amazing SLP.