Aphasia has made it to Broadway. Or, at least, it has made it to off-off-Broadway stage in the form of Megan Bussiere's new play, Talk to Me. The show recently ran from June 28 – 30 at Theater Lab in New York. We spoke to Bussiere after the run so she could tell us how the play came to be as well as where it's going next.
About the Play
According to Broadway World, "Talk to Me follows a support group for people living with aphasia. When they discover that the clinic is in danger of closing, they all band together in an elaborate plan to raise awareness about aphasia and save their community."
Bussiere's background is in speech therapy and storytelling. The idea for the play came from Bussiere's experience leading an aphasia support group at Kean University.
"It was such an enlightening experience," Bussiere explains. "I had learned about aphasia in class, but it was my first time really communicating with people with aphasia. I was really blown away by the heart and dedication of the people fighting to be heard. The stories stuck with me. The people stuck with me."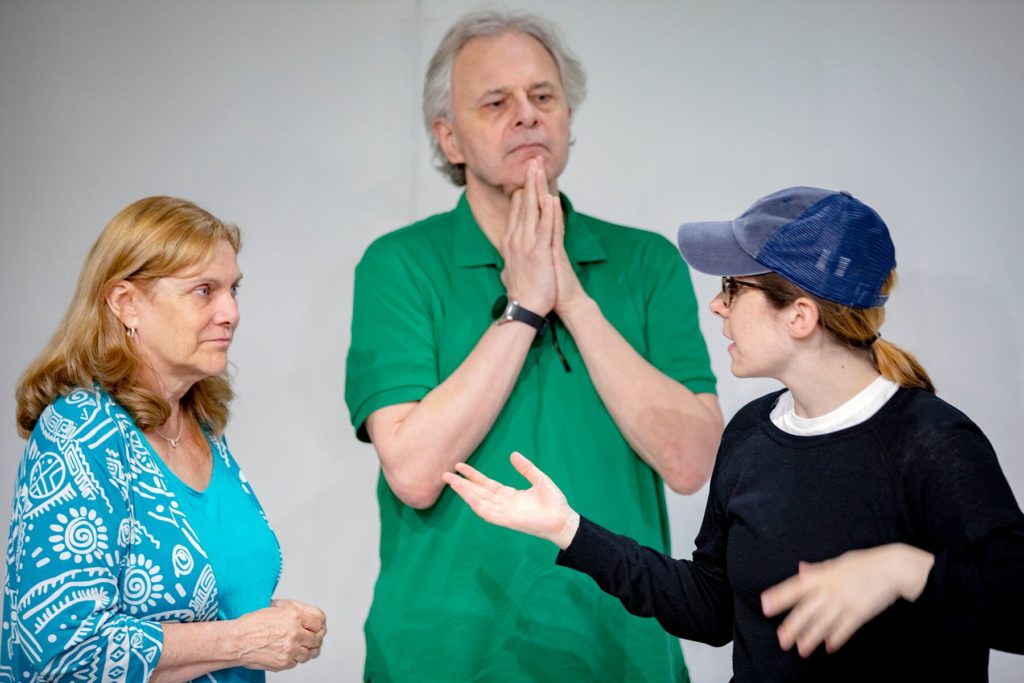 Writing the Play
This is Bussiere's first play, though she has written several since, and the show has been shaped by workshops and feedback from people with aphasia, caregivers, and speech therapists. She wanted to be careful not to speak for people with aphasia, but instead to help bring their world to the general public by incorporating their thoughts and feelings into her script.
Avi Golden served as an aphasia consultant on the production, and they also had an actor in the play — John Daggan — who is a stroke survivor and has aphasia. Daggan's insight was invaluable.
"When the cast met him on day one, it really changed everything," Bussiere says. "They had all done their research ahead of time, and I had sent them a lot of resources to study up on what aphasia was. But when they met him and talked to him, it was seeing the same thing I went through all those years ago. That same experience of realizing how special it is to see someone communicating who has to fight for it. One of the big takeaways for someone in the cast was that he was focusing on the struggle of communicating, but when he spoke to John, the actor with aphasia, he realized that there's so much joy that he has in communicating. Every sentence he says and every word he says is really a triumph."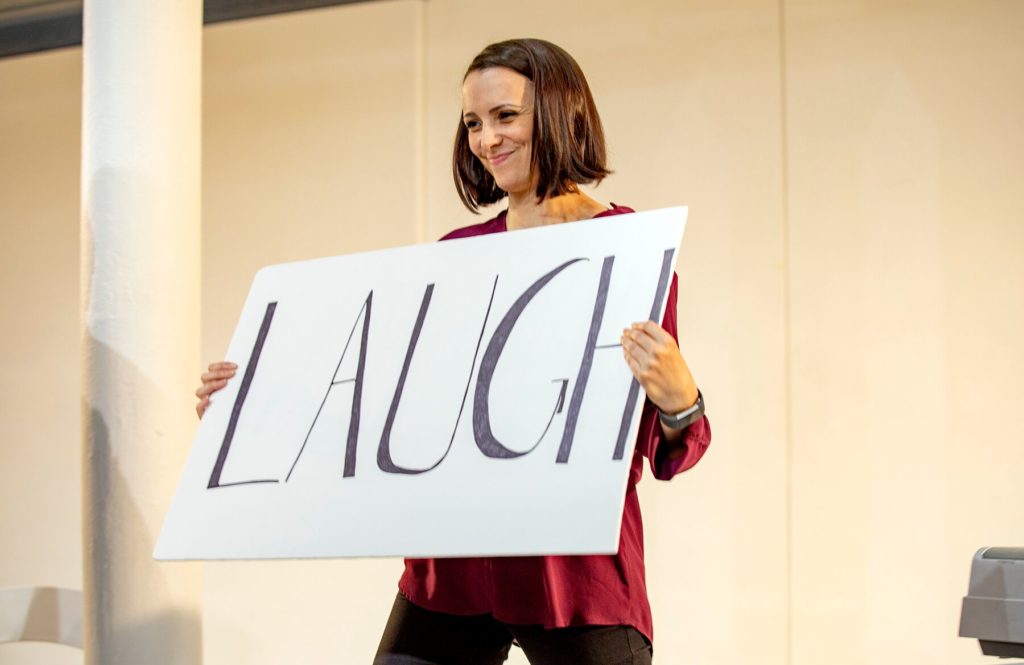 Next Steps for the Production
Bussiere is still processing the success of the show, and she is grateful for the enormous outpouring of support for the production. "My initial goal was to do it once and appreciate every moment of it. But I really was so blown away by the amount of support and interest that came in, too. I have a lot of people I've been talking to or that I have meetings set up with who want to help me brainstorm ways to take this further," she says. "I very much believe that there will another production at some point in the future."
You can follow the play on social media (such as Facebook, Twitter, or Instagram) for updates, and we'll post more information when we have news about future performances.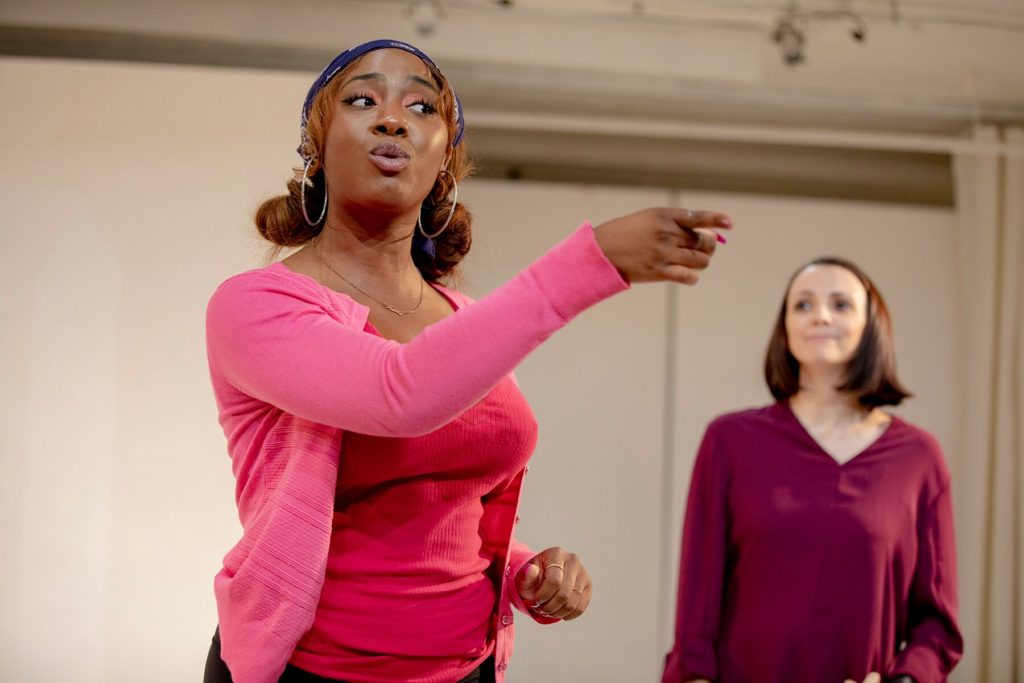 All images: Toktam Tayefeh