We are continuing with our affiliate highlight series, this time turning our eye to IU Speech, Language and Hearing Clinic in Bloomington, Indiana.
Learn What Makes IU Speech, Language and Hearing Clinic Unique
The IU Aphasia Support Group has served clients since 1996. The group has evolved over the years thanks to the active participation and support of amazing people with aphasia (PWA) and their families.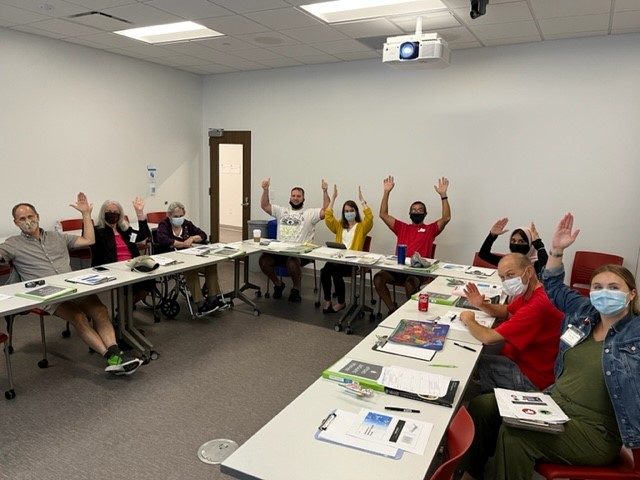 Here Are Some of the Services They Offer
In addition to the Aphasia Support Group, the IU Speech, Language and Hearing Clinic provides comprehensive evaluations and treatment of cognitive and communication disorders across the age span. We have specialized diagnostic teams focusing on individuals with acquired neurogenic communication disorders.
They Have Great Success Stories
The most rewarding part of the Aphasia Support Group is watching the life-long friendships develop between group members who support each other and their support of newly diagnosed PWA.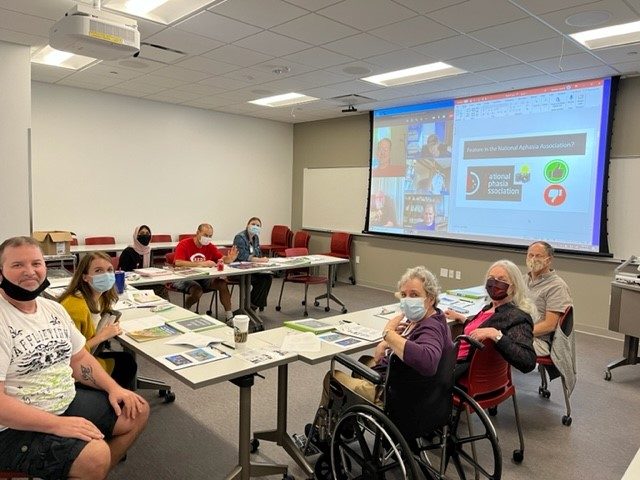 The Pandemic Changed a Few Things…
The pandemic forced the clinic to quickly shift to an online format, including the Aphasia Support Group. The positive impact has been the continuation of an online arm of the group, serving individuals from as far as 1000 miles away despite returning to face-to-face clinical services.
They Specifically Offer
Services specifically for people with primary progressive aphasia
Support groups or counseling specifically for caregivers
Online discussion groups, support groups, events, or online one-on-one therapy
More Information
Do you live in the Bloomington, Indiana area? Contact the IU Speech, Language and Hearing Clinic for speech services and support groups.
The NAA is highlighting our affiliates to connect people with aphasia and caregivers to their services and to celebrate the amazing work they're doing.