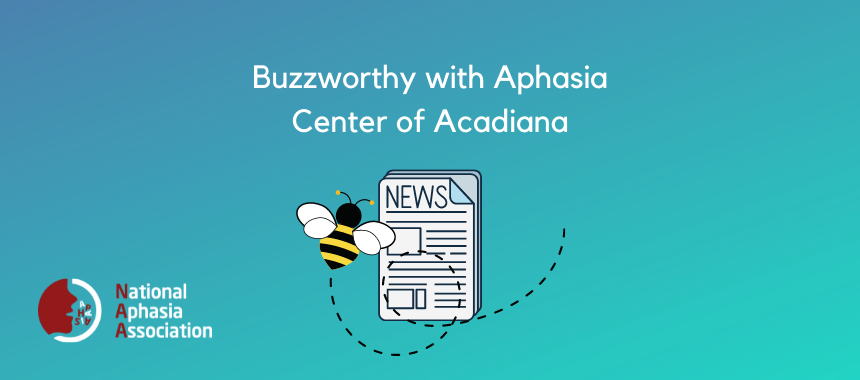 The National Aphasia Association and Aphasia Center of Acadiana presents Buzzworthy, an online conversation group that discusses current topics and buzzworthy news.
Join Buzzworthy, a weekly conversation group about all things "buzzworthy" in life. This conversation group is open to people with aphasia and meets monthly one Fridayof each month at 1:00pm ET (12:00pm CT/10:ooam PT).
To join, fill out the form HERE or email jen@aphasia.org
_________________________________________________________________________
Meet Your Hosts: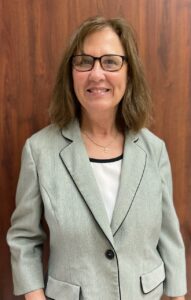 Rose Shuff- Rose is a person with aphasia. Her stroke was 25 years ago this year. To celebrate her anniversary this year, she rode in a plane and then flew it! She is a very motivated person who loves conservation work, especially coastal restoration and helping others increase their independence after aphasia. She started the non-profit, Aphasia Center of Acadiana, in 2010 to further her mission of helping others.

Ashley Kidd, M.S.,CCC-SLP– Ashley is a licensed speech language pathologist in Louisiana and has been practicing for 7 years across various medical/neuro sites in the state. She is most recently a clinical supervisor for the adult neuro population at the University of Louisiana at Lafayette. She is the VP of Communications for the Aphasia Center of Acadiana. She loves working with people with aphasia to increase their independence, life participation and to see them recognize their own strengths and abilities despite aphasia.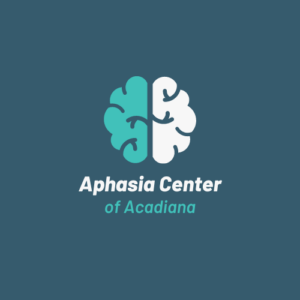 For more information on Aphasia Center of Acadiana in Lafayette, LA, visit www.aphasiaacadiana.org