Chad Amond
Fundraiser and Advocate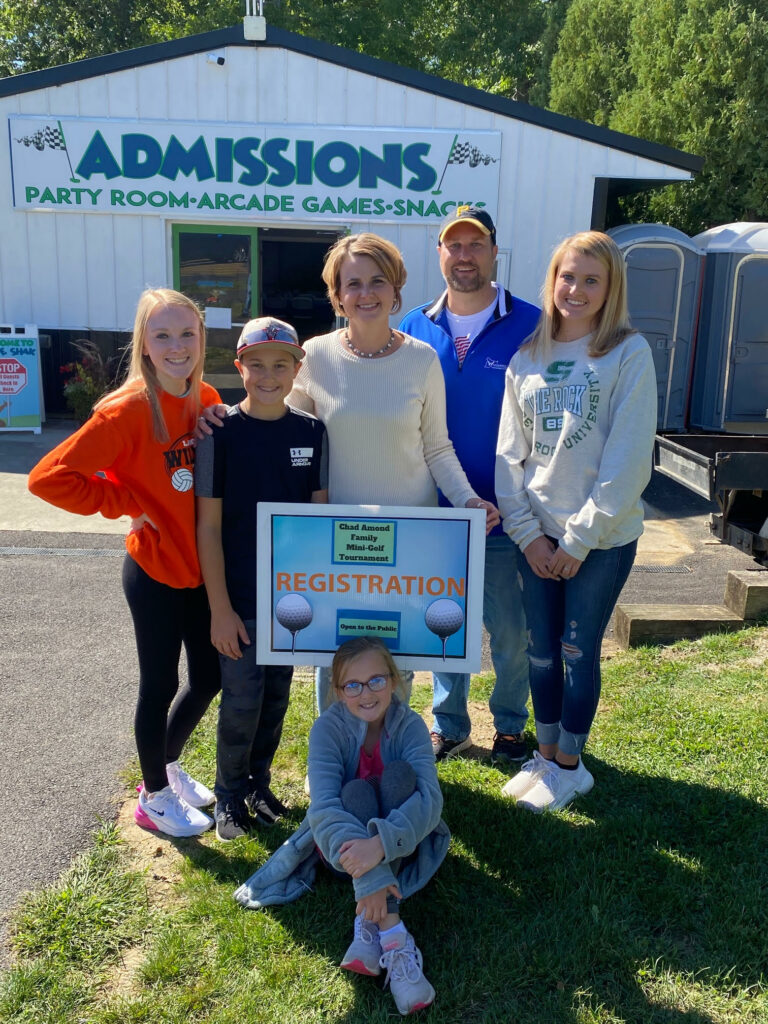 As President and CEO of the Westmoreland Chamber of Commerce, Chad Amond's job is to grow and support businesses in the community. And those businesses and residents of the county are turning around and supporting the Amond family as they navigate life with primary progressive aphasia. The Amonds are facing the disease as a family, but they're also facing the disease with a lot of support around them. Chad is applying years of communication experience to educate the community about primary progressive aphasia. This fall, over 400 people came together for a mini-golf tournament to raise money for the NAA and raise awareness about PPA.
Give Congratulations
Please consider making a donation to the National Aphasia Association in their name to celebrate their accomplishment.
Are you a person with aphasia, caregiver, professional, or advocate with an aphasia-related accomplishment? Fill out this form so we can create an Aphasia Champions page for YOU.