Randy Kernus
Inspiring others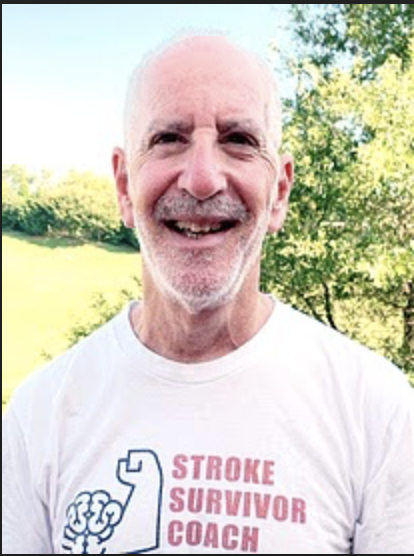 Randy was a young and healthy when he experienced a stroke in 2011, which resulted in a visual deficit and Aphasia. Unable to return to driving a UPS truck, he turned his energy to helping other survivors. Prior to his stroke, he worked out every day; that didn't stop after the stroke. What better way to be of service to the stroke community than to engage with them in exercise. Randy teamed up with a certified personal trainer, Nancy Selden, to be her assistant in her classes. After helping in many classes and gaining not only teaching skills but confidence, Randy began teaching classes of his own online. His aphasia does not interfere with his ability to motivate and encourage other survivors. His personal experience, his empathy, and his positive attitude have led to his success as a Stroke Survivor Coach, making him a true Aphasia Champion.
Give Congratulations
Please consider making a donation to the National Aphasia Association in their name to celebrate their accomplishment.
Are you a person with aphasia, caregiver, professional, or advocate with an aphasia-related accomplishment? Fill out this form so we can create an Aphasia Champions page for YOU.