Shirley Morganstein | January 28, 2018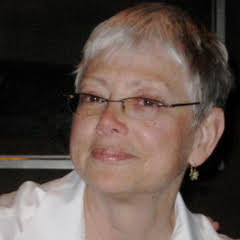 The aphasia world lost a true champion when Shirley Morganstein passed away after a bout with cancer. Shirley was a long-standing member of the Professional Advisory Board of the NAA, and we are grateful for the wisdom and advocacy she brought to our organization. Shirley devoted her career to improving the quality of life for families experiencing aphasia. She was a protégé of our founder, Martha Taylor Sarno, who stated that "few speech-language pathologists have understood the insider perspective of living with aphasia as well as Shirley. Her career has been characterized by a passion for bringing meaningfulness to persons with aphasia. She is a gift." Marilyn Certner-Smith, Shirley's partner in co-founding "Speaking of Aphasia," a private practice dedicated to aphasia states that "she was keenly sensitive to the needs of others, how to support people, and write authentically about the importance of relationships. Her family and friends adored her, her clients flourished and her colleagues revered her." We honor her as a pioneer, a champion for the rights of people with disabilities, a generous colleague, and a trusted friend.
Honoring Her Legacy
Please consider making a donation to the National Aphasia Association in Shirley's honor, or share thoughtful remarks in the comments.
Email naa@aphasia.org if you have questions about this page.