The Benefits of Speech Therapy
Speech-language pathologists, also known as speech therapists, can assess, diagnose and treat language, cognitive-communication, voice, swallowing ability, and other related issues. The inability to communicate clearly and effectively can lead to feelings of isolation and depression. Thus, working with a speech-language pathologist is of great benefit to individuals with communication challenges. Ultimately, the speech therapist's goal is to help you achieve the highest level of language and communication function possible.
Expected Recovery
The human brain is complex. When a stroke or other brain injury occurs to the areas in the brain where speech and language are housed, the effect can be slurred speech ("dysarthria") or impaired spoken language or comprehension ("aphasia"), and it may also impact reading and writing. Some individual's speech and language may be mildly impaired, while others may be more severely impacted. It is essential to begin speech therapy right away. Research shows that the most rapid improvement occurs early after the stroke but continues even through the chronic stages. Working with a speech pathologist and following their instructions for daily practice is integral in the rehabilitation process.
About Speech Therapy with Connected Speech Pathology 
I am the owner and lead speech pathologist at Connected Speech Pathology. I have assembled a magnificent team of highly experienced adult-focused speech pathologists (SLPs). I started Connected Speech Pathology in 2018 as an online-only speech therapy clinic, so delivering aphasia therapy online is not new to us. The SLP who works with you will create functional, meaningful, and usable speech materials. They will start by considering the latest research and then ensuring that the therapy is practical and person-centered. Our speech pathologists have their certificate of clinical competency from our national organization, the American Speech-Language and Hearing Association (ASHA), and hold a master's degree in speech-language pathology from an accredited university. I have personally selected each team member based on their skills and past experiences in aphasia and related communication disorders.
How We Connect
We use Zoom to connect. The version that we use is HIPAA-compliant so that it will be completely safe and secure.
Initial Assessment
Speech-language evaluations include reviewing your educational and medical history, clinical observation, interviews with you and your caregivers. We will use informal and formal speech and language assessments to provide a speech diagnosis and create a treatment plan. We will collaborate with you and your caregivers to create individualized goals with suggested strategies and resources to improve communication effectiveness.
Creating Treatment Goals
Since each person is unique and will respond differently to therapy methods, we will create a treatment program tailor-made for your needs and adapt your therapy as needed. The focus is to improve your speech and language. We will teach you how to communicate more efficiently during behavioral aphasia, apraxia, or dysarthria therapy. The specific approaches that we will use will be based on the assessment results during our first meeting. We will strive to make every therapy session feel productive. People often ask for what period they should be working with a speech pathologist. The trajectory of speech therapy interventions is different for each person, and there is no exact amount of time that applies to everyone.
About Payment
Fees start at $65/session, depending on each meeting's length in 30, 45, or 60-minute increments. We are a private pay practice and do not accept insurance. We will gladly provide a monthly invoice that you can submit to your insurance company for out-of-network reimbursement if applicable. The invoice will show appropriate CPT procedures and diagnostic codes.
How to Get Started
Let's Get In Touch
First, contact us to discuss your situation and learn about how we can help. We will select the best-suited speech therapist from our team to work with you based on your specific needs and their area of expertise.
Learn more about our services for aphasia.
If you have any other questions or comments, please don't hesitate to contact us!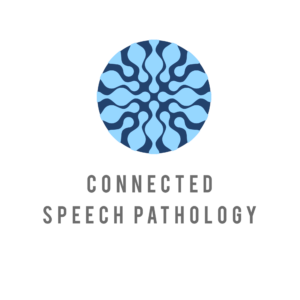 A listing in our database should not be viewed as an endorsement for any particular service, program, technology, or group. Read the full disclaimer.