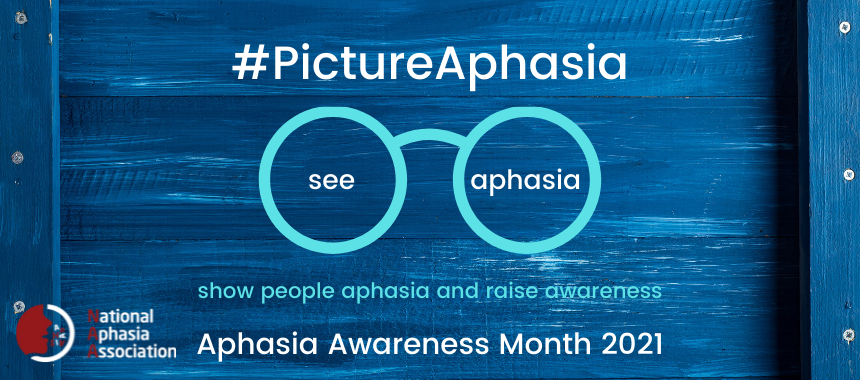 A few years ago, we asked you to #TalkAboutAphasia. Last year, we asked you to #TakeAphasiaAction. This year, we went to see aphasia through your eyes. How does aphasia impact your day-to-day world? What is it like to go through the world with aphasia? Help people see this often invisible condition and #PictureAphasia.
Each week contains three ways you can help people understand aphasia:
1. Participate in our weekly Aphasia Snapshot
2. Strength your communication skills with See It/Say It, unique speech activities using images or video that you can do from home
3. Contribute an image to Picture This and help us show the world how aphasia impacts your world
And, as always, spread awareness by posting our message for Aphasia Awareness Month.
Ready to #PictureAphasia?
---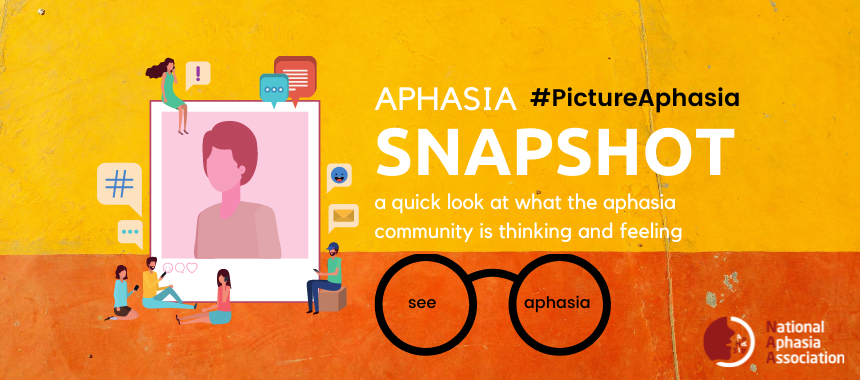 1. Aphasia Snapshot
Normally, each month, we introduce a short series of questions to take a snapshot of the community. For Aphasia Awareness Month, we're opening up mini snapshots weekly, and we're posting the results to wrap up the month (along with a downloadable PDF version).
Unless noted, these questions are for people with aphasia. If you are a caregiver or professional, we hope you pass along these questions to the people with aphasia in your life. Fill out the questions together, or encourage the people with aphasia in your life to add their voice to the discussion. This additional way to communicate makes everyone part of the conversation. These are not meant to be scientific research but merely a way to take the community's pulse and collect ideas around a situation.
See the Aphasia Snapshot Project
---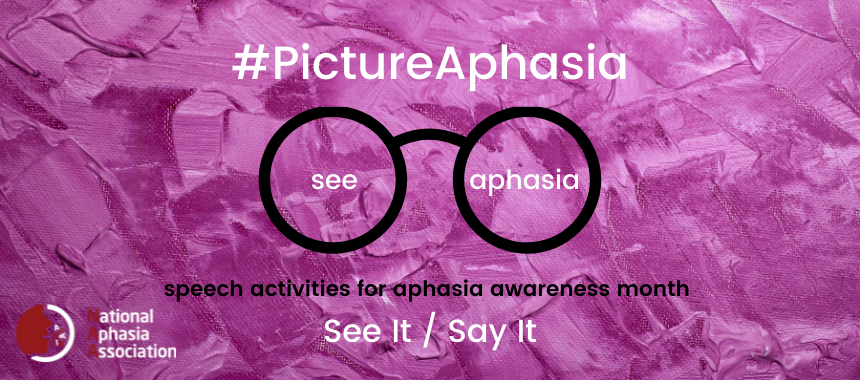 2. See It/Say It
Our weekly speech activities were so popular that we brought them back… with a twist. The weekly activity uses images or video to help you strengthen your communication skills. These activities were designed by the NAA Board President, Darlene Williamson, MA, CCC-SLP.
See the See It/Say It Activities
---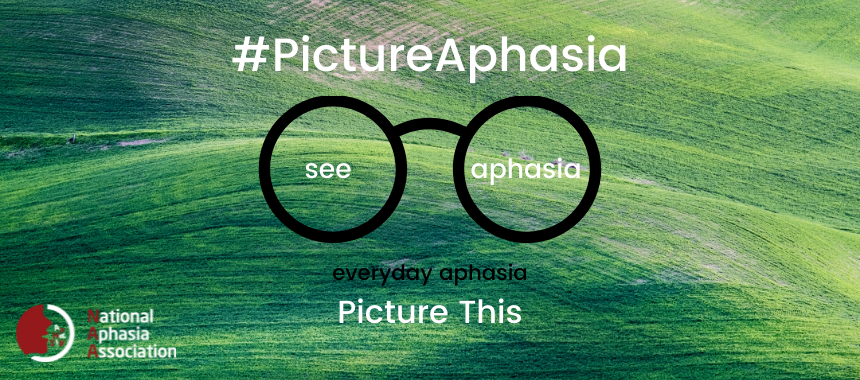 3. Picture This
Aphasia is often an invisible condition. Help us show people aphasia by contributing images to our Picture This project. Each week, we're posting your images giving the world a peek into how aphasia impacts your day-to-day world. Show us your support group, how you navigate grocery shopping, or using communication tools while conversing with friends and family.
If you don't want to submit a picture, you can still participate by sharing these visual representations of aphasia to spread aphasia awareness.
---
Please help us spread our message on social media by using the hashtag #PictureAphasia. Click the images above to reshare our post OR cut-and-paste this message on your favorite social media platform:
June is #AphasiaAwareness Month. #PictureAphasia and see how aphasia impacts a person's life: http://bit.ly/pictureaphasia