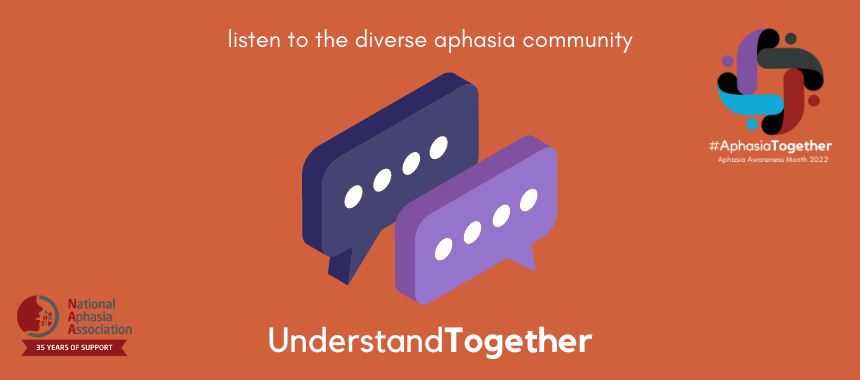 Our long-running Aphasia Threads series was the inspiration for this simple project bringing together people with aphasia, caregivers, and professionals around a question: Why are you a part of the aphasia community, and what do you get out of connecting with others through the NAA?
Each post weaves together all three viewpoints with a bonus contribution from board members for Aphasia Awareness Month. Celebrate our community and share your own answer to take part in this ongoing series.
This series is starting with Aphasia Awareness Month, but it will continue into the year so we can hear many thoughts.